THE BEST NEW INDIE POP TRACKS FOR THE END OF THE SUMMER
Photo by Mike Giles
As what might be one of the strangest summers ever approaches its close, we've been searching for the songs that will let us hang onto that hot-weather-induced feeling of excitement for just a little longer. As always, we've wrapped up our favorite recent indie pop releases in this all killer, no filler Best New Indie Pop column. From an explosive new track by Lev, to Aluna's emotionally honest disco vibes, we're covering all corners of the pop spectrum.
LEV - "ALWAYS THE RAIN"
Sometimes, things just aren't supposed to work out, and emerging artist Lev knows this well. On "Always the Rain," he reflects on a relationship that was doomed from the start, stating "we were always the train headed straight for a brick wall." With captivating production, clear vocals, and skillful songwriting, "Always the Rain" proves why Lev is one to look out for.
HEATHER SOMMER - "TALKING IN MY SLEEP"
Heather Sommer's "talking in my sleep" is full of melodies so strong you'll have to listen twice (or three or four or five times in a row in my case). The song tells a classic tale of loneliness that I think we can all relate to right about now as we approach what feels like the 6.7 millionth day of quarantine. Singer-songwriter guitars meet hi-hats, supporting the energy of the lyrics.
LONDIN THOMPSON - "WISH IT WOULD RAIN"
You know you've penned a good song when it can help to propel your career in the right direction. So what does it mean when your song gets over 3 million views on TikTok and leads to a deal with Republic? It must mean you've written a great song, and that's exactly what Londin Thompson (AKA Julia Thompson) has done with "Wish It Would Rain." The relatable lyrics are supported by gentle production, and Thompson's voice shines.
ASTRID S - "MARILYN MONROE"
Norwegian singer-songwriter Astrid S drips with confidence on "Marilyn Monroe." In a society that sexualizes, scrutinizes, and criticizes women, Astrid S is taking a stand. Regardless of what she wears, she demands (and deserves) to be respected. Not only is "Marilyn Monroe" empowering, it's also a JAM.
ALUNA - "ENVIOUS"
Aluna's emotionally honest dance music is truly something special. On her new release "Envious," you can dance, you can cry, and you can certainly do both. While we can't go out dancing right now, Aluna brings the club to you. The disco vibes are infectious, the music video is gorgeous, and we are stoked to hear more of Aluna's solo work.
TATE MCRAE - "DON'T BE SAD"
At 17, Tate McRae is able to put her feelings into words in a way that proves that she is wise beyond her years. Yet, she is still tormented by the same feelings of doubt and questions about identity that many people face in their teen and young adult years. Poetic lines like "So I guess that I was never what you wanted / Wasted all my money throwing pennies in a fountain," solidify why this dark pop track is one of our new favorites!
ALEX PORAT - "NEVER SAY ILY AGAIN"
On "never say ily again," Alex Porat swears to never say *those* three words again. Though the song is upbeat, it outlines the details of what sounds like a pretty difficult relationship. In an interview with Wonderland, Porat explained this juxtaposition: "I'm a dramatic person at times especially when it feels like the end of the world so this song is a great reminder that any negative feelings that I've felt in the past are temporary and they do go away. What's life without a couple ups and downs, you know?"
OLLIE - "DEAD ROSES"
Ready to hear an awesome metaphor for when something's just not working? *Clears throat* "Watering dead roses." Ollie's not here to waste time, and he makes that clear on "Dead Roses." With acoustic guitars and a vibey beat, "Dead Roses" puts a modern spin on the classic unrequited love song.
BRYCE VINE - "LIFE GOES ON"
There's something effortless and cool about Bryce Vine's music, and on "Life Goes On," he's at his most poetic. Acoustic guitar and lyric driven, "Life Goes On" is the first single off of new EP Problems. He's a true genre bender, and Problems shows us even more of the many dimensions to his talent.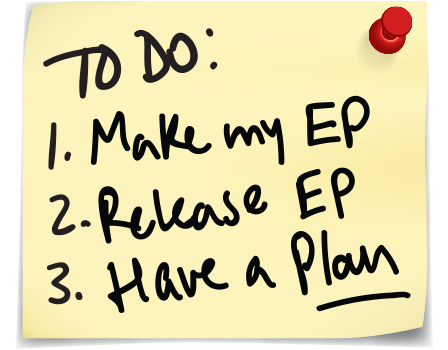 Arielle Tindel is from Cleveland, Ohio. She recently graduated from Berklee College of Music with degrees in Music Business Marketing and Songwriting. In her free time, Arielle can be found gardening or playing bass.