THE BEST NEW INDIE POP FOR THE START OF YOUR OCTOBER
Image by Providence Doucet on Unsplash
Hello again! It's another morning in Boston, MA. I had a great weekend, and I hope you did too! Things feel normal for the first time in a long time. I celebrated my friend's birthday party on Friday, I went to Salem, Massachusetts on Saturday, and watched an insane French movie called Titane. I then was able to finally listen to some of the best indie pop music out this week (something I was looking forward to all weekend). As usual, here are some of my favorites!
JEREMY ZUCKER - "DEEP END"
Jeremy Zucker, a New Jersey native and prolific songwriter, has been writing some of the best and most influential indie pop to date. With his new song, "Deep end" Jeremy Zucker explores a more intimate and simplistic sound. The lyrics are especially relatable considering the hardships everyone experienced this year and navigating low-self esteem with low amounts of motivation. This song feels heroic and hopeful though. It's an anthemic "f*ck you" to these feelings and everything that goes into the production of this song really sells it. Thank you, Jeremy, for this one.
ALDN - "PREDICTABLE"
Aldn is reinventing what it means to be an indie pop artist. He's most commonly known to be an hyper-pop artist, but his most recent single, "Predictable" sounds and feels like a tamed hyper-pop song teetering on the line between genres. Aldn's sound is much darker than most indie pop, but the vocal arrangements, hard hitting production and the moody-ness to it will be appreciated by fans of Billie Eilish. I remember discovering Aldn on my morning run -- the song "glittr" pumping me up as I got towards the end of my run. I was astonished after reading further about Aldn's story to find out how young he was too, and for someone to make such an influential sound. I was inspired by this and hearing "Predictable" continues my excitement for him and the future of music.   
REMI WOLF - "ANTHONY KIEDIS"
Okay. I really can't with Remi Wolf. She's probably one of my favorite indie pop artists I've ever heard or come across. Her newest song, "Anthony Kiedis" is witty, thought provoking and somehow a commentary on COVID…? How does she do it? Not to mention her voice. She has such a unique voice and worked with Solomonophonic on this latest track where the production is constantly surprising you. It feels as if she takes you on these little candyland journeys, and each little intricate sonic detail sounds sweet like how sucking on a lollipop would taste. It just feels so good and really baffles me. I'm so excited to continue to see where she goes with this and am highly anticipating an album. She has me sold.
SPILL TAB - "GRADE A (FEAT. JAWNY)
I have never wanted to jump on a trampoline and skate so much in my life until seeing the music video for "Grade A (Feat. JAWNY)." Spill Tab is an LA based, French-Korean artist legally known as Claire Chica. When she graduated college, she became the assistant tour manager to Gus Dapperton before pursuing her own musical career. Influenced by her parents who mainly listened to jazz and classical music, Spill Tab became a product of quarantine during COVD-19. She was finally able to hunker down and really work on her own artistry which has proven to be very successful. This newest single takes Spill Tab's familiar sound and matches it with JAWNY an producer and songwriter who's recognition came from his single, "Honeypie." The collaboration is unstoppable and I hope their video makes you want to get outside as much as I do.
SLIMDAN - "MVP"
I just discovered slimdan the other day and was shocked to see he wasn't signed to a major label nor had a large following and only one song out. "MVP" is a calming indie pop song that takes one's childhood memories and places it in your hands to look at. It is reminiscent of Bon Iver in the vocal production and pristine sound of the picking guitar. Slimdan is the brainchild of Danny Silberstien, who is a prominent songwriter in the industry who has written for Sasha Sloan, Terrell Hines, and collaborated with producers and artists such as A R I Z O N A and Ethan Gruska.
LUNA LI, SERENA ISIOMA - "FLOWER (IN FULL BLOOM)"
My friend John sent me Luna Li's song "Afterglow" and I've been following her ever since. The artist's unique blend of harp and groovy half time beats is amazingly mystique. She provides a beautiful array of atmospheric and acoustic elements in her music that fit so snug together. Hailing from Toronto, Canada, Luna Li (and alongside Serena Isioma) create a psychedelic soundscape that fits within the indie-pop genre providing a new spin to what it means to be an indie pop artist.
IAN SWEET - "F*CKTHAT"
IAN SWEET, aka Jilian Medford, is an artist from LA who has been releasing music since 2016 on independent labels such as Hardly Art and Polyvinyl Records. Her newest song, "f*ckthat" is the most recent song she has released since earlier this year with her album Show Me How You Disappear which was one of my favorite albums of the year so far. It touches upon toxic stress induced by technology that we can't seem to get away from. It is so integrated in our lives that we often have a hard time putting our phones down and being fully present with ourselves and others leading us to have "f*ckthat" moments where we're feeling anxious. It's a relatable song for IAN SWEET's younger audience and should be used as a reminder to take a break and give yourself time to relax during these stressful times.
Overall, these songs are some of the best out this week. They will all give you a great start to your October and I strongly encourage you to listen to these songs while you rake your leaves in front of your house or enjoy some tea or hot chocolate!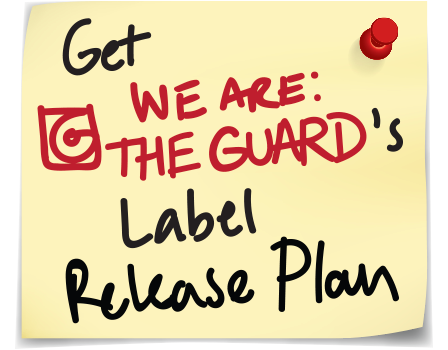 Micah Rubin is an avid music connoisseur who loves to watch movies and spend time at dinner parties. He loves The Sopranos and playing shows with his band, The Brazen Youth. His dreams and goals include wanting to bring people together through music, striving to always create an efficient and safe space for others to work and create. He hopes to become an A&R or Music Supervisor one day.