BEST NEW INDIE POP FOR HOPELESS ROMANTICS
by Mary Ruth McLeay
11/3/22
g
Unsplash, Photo by Jamie Street, Unsplash License
The truth is… it's couples' season right now. I mean, this time of year is full of pumpkin patches and candlelight and big sweaters and sweatshirts. Hop on Instagram and you will see endless amounts of couple costumes from Halloweekend. This list has some new indie pop releases for all of the hopeless romantics out there, whether you've got another half or are still looking.
02APOLLO - HOPELESS ROMANTIC
Even though "Hopeless Romantic" by 02Apollo is the inspiration for the theme of this article, it isn't the most hopeful about love of the songs. 02Apollo is not in the mood for another love song. It might even cause tears.
KAYLA GRACE - REALIGN
Kayla Grace is up at night. We've all been there. She's thinking about childhood and the art of reconnecting with someone. She's hoping they're alright, like all of us hopeless romantics tend to.
VALENTINA CY - I HATE 1ST DATES
"I hate 1st dates" grabs you and pulls you in the moment the song begins. Valentina is dreaming about fairy tale endings and comfort in the city. The moment the drums come in you're so invested, you'll put it on every playlist.
EVA WESTPHAL - HENRIETTA'S
"Henrietta's" by Eva Westphal is an absolute blast. With an infectious pop beat, Eva describes a perfect night full of dancing and fun outfits and not a worry in the world.
DYLAN JETT - BETTER IN MY BED
Dylan Jett is experiencing some crazy chemistry. The production on his new song "Better In My Bed" matches it perfectly. A dance-able drum beat and energetic vocals, this song is for when you're going crazy in love.
JEEN - CHEMICAL EMOTION
Jeen has one of the most unique voices I've heard in awhile. This feel-good, airy pop song called "Chemical Emotion" will have you daydreaming about every romantic moment you've ever had.
PHANTOM YOUTH - AFTERWORLD
A little 80s-inspired indie pop is needed in everyone's day-to-day life. This song is for the moment in the movie where the love interest is running down the street after the most amazing first date of their lives.
VOX REA - JULIA
Vox Rea's "Julia" is somehow both fast-paced and calming. It seems like everyone's been a fool for a Julia at some point in their lives and Vox Rea just put that moment into an addicting indie pop song.
CAROLINE ROSE - LOVE / LOVER / FRIEND
Caroline Rose is one of my favourite indie pop artists. She has an interesting and emotion-provoking sound that lies somewhere between St Vincent and HAIM. Her new release "Love / Lover / Friend" is haunting and ethereal.
Being both a music-lover and a hopeless romantic is a great combination, because you'll likely never run out of wonderful new music for your love story's soundtrack. These new indie pop releases will aid you in your daydreaming and falling in the best way.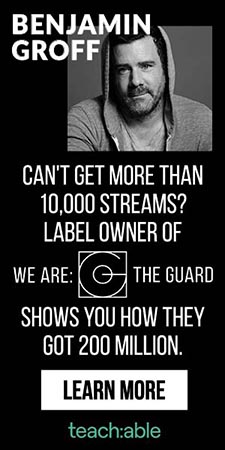 Mary Ruth is a Nebraska-native currently studying Songwriting and Music Business at Berklee College of Music. Right now, she's probably reading about the Beatles, creating her new aesthetic (with a corresponding playlist, of course), or explaining what Taylor's Version means to someone who didn't ask.