BEST NEW K-POP: ROCK WITH YOUR FAVE IDOLS TO THIS HALLOWEEN PLAYLIST
Comeback Show Image by Seventeen, Creative Commons Attribution license
What? We're in the last week of October, already? Jinjja?!! We haven't had a holiday to celebrate in a while, have we? Well, annyeong chingudeul and Happy Halloween! I'm not much of a trick-or-treat candy lover myself, but I am in a sugar rush after rounding up this week's Best New K-pop. While y'all are still choosing which fave idol or Squid Game character to dress as for Halloween, hype up to some Seventeen, NCT 127, DJ Snake and Lisa. I'll drop the beat!
SEVENTEEN - ROCK WITH YOU
Let's be real here: No one does it like Seventeen. Playing the bad-boys-next-door, Seventeen wants to "Rock With You" to a hot and dreamy track about the dangerous effects of falling in love. Co-written by members Sungcheol, Wonwoo, Woozi and Vernon- "Your thoughts block my view, I'm lost on a path like you" is slapping hard. I find it so cool how each of the thirteen members have distinct vocals, diverse tones and texture, yet they all fit and own the pop-rock genre so damn well. Just how, though? As expected, this comeback was phenomenal. Congrats Carats to 27 million views in just five days, now keep streaming Attacca!
NCT 127 - FAVORITE (VAMPIRE)
Just in time for Halloween, NCT 127 are flashing fangs and skin in "Favorite (Vampire)." After mixed reviews for "Sticker," many fans are thankful today that the boys have finally looked back on their roots of industrial hip-hop topped with wrecking vocals- the NCT sound that took us by storm. This repackage track is another song about an obsessive love and the lyrics are quite sensual. Nonetheless, the boys are back with ethereal bridges and a killer dance-break, so what more could we ask for?!
DJ SNAKE, OZUNA, MEGAN THEE STALLION, LISA (BLACKPINK) - SG
DJ Snake is fulfilling our cravings for more music from Lisa! With special cooperation from Ozuna and Megan Thee Stallion, "SG" (sexy girl) is the craziest beat this season. I mean, who knew we'd be missing our summer Moombhaton so soon? This hit cannot be played if not on the dance floor. Ozuna's voice will once again be stuck in our heads and so will Megan's sick rap verse. But can we all applaud Lisa for not only serving talent, but justice to the green screen community? She was dancing from across the world the entire time and nailed it. Go Lisa, go!
SECRET NUMBER - FIRE SATURDAY
Asia Artist Awards' Female Rookies of the Year, Secret Number, is giving nostalgia with "Fire Saturday." I'm reliving the disco vibes from 2012 K-pop and falling more and more in love with each replay of this song. The thrilling instrumental will have you partying from the very first second and the energy is undying all throughout. The power in their vocals and punch in their rap is definitely not rookie level. I can also sense that this choreo will soon go wild on TikTok, so I can't wait for that. Now stan Secret Number!
EPEX - DO 4 ME
Here we go from disco to retrofunk, real quick. EPEX is begging you to blast the bass for this one. "Do 4 Me" starts off with that catchy loop from Queen's "Bite the Dust" and Dua Lipa's "Break My Heart," but you won't be complaining. This groovy track highlights the boygroup's colorful vocals and compelling rap. Acing the highschool heart-throb concept, all eight members had fun sharing their bright side after their hardcore hip-hop debut "Lock Down" last June. I see upcoming nominations for these all-rounded rookies!
BUGABOO - BUGABOO
Keep 'em rookies coming! But keep caution because bugAboo is not what you'd expect from a typical girl group debut in K-pop today. If you're a fan of eccentric artistry, this is for you. Their creativity from sound to visuals is completely insane and meant to be showcased this spooky season! Kicking off with some crazy sax, owl hoots, and full-body choreography, the entire song turns out to be a sequence of surprise after surprise. Fun facts: pink-haired Yoona is from Japan, while long black-haired Rainie is from Taiwan!
AILEE - DON'T TEACH ME
Our favorite diva is back, but this is not to be confused with her 2014 hit "Don't Touch Me." She's got the sass, the pazazz… and all that jazz in today's "Don't Teach Me" from her third full album, Amy. The Korean-American singer is known for her brilliance from R&B to ballad to pop, so for her to go jazz is another challenge easily unlocked. Well, if you feel that you are under the control of someone, allow this song to set you free. Release your inner diva and sing along with confidence!
EPIK HIGH - FACE ID (FEAT. GIRIBOY, SIK-K, JUSTHIS)
Welcome to this week's Arts and Rap. I have been so happy to see Epik High filled with enthusiasm in promoting Epik High Is Here 下, Part Two, the second half of the hip-hop group's tenth studio album. First off is "Face ID," a rap-rock track and surrealist masterpiece! The rhythm is dynamic, the tension is strong, it's a must-listen for everyone. The song is a general diss to the haters and a lesson to never let anyone bring you down. The artists themselves made sure that the subs are available in six different languages for international fans to feel and vibe along!
DAVICHI - FIRST LOSS
Here is this week's sad love song, "First Loss." The timeless vocals of K-pop balladeers Haeri and Minkyung may bring you back to your favorite K-dramas. But please forgive me for telling you that this song is for the couples happier apart. This lovely ballad piece is a goodbye, farewell song with piercing lyrics such as "I sincerely wish you happiness, even if our story ends like this." First heartbreaks are the worst, aren't they? But hey, life will go on. Collect the healing energy you need with Davichi's divine vocals. I wish you the best!
BLACKPINK - STAY (DEAR EARTH)
"Eoduun bam-i nal gadugi jeon-e nae gyeot-eul tteonajima~" (Don't leave me before the dark night locks me in~) We all know this one, right? Well, "Stay" turns out to be a perfect song for dear Mother Earth, too! Right from the harmonica to Rosé's live vocals, tears are rolling in. I hope Blackpink inspires you even more to live a healthy life and help promote environmental awareness. If you happen to meet up with your friends this weekend, don't forget to share Blackpink's heartwarming performance with 'em!
And that's a wrap, chingudeul! I wish everyone an exciting weekend! Don't forget to add these songs to your Halloween party playlist, okay? I'll be back by the first week of November with more Best New K-pop from TXT and Somi! Annyeong!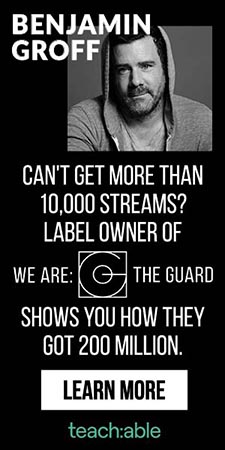 Hannah Lee is a Hallyu enthusiast from K-music to K-drama to K-food and even K-fashion. By day she takes her architectural apprenticeship, but by night she fangirls till sunrise. According to her latest MBTI test, Hannah is a perfectionist who has a lot of miscellaneous thoughts and is lazy... but passionate!