BEST NEW K-POP SONGS FOR A THRILLING YEAR OF THE TIGER
Pentagon by Cube Entertainment, CC by 4.0
Happy Lunar New Year, chingudeul! And as hyped by Hoshi, the tiger of K-pop, Horanghae everyone! ("ho" meaning "tiger," and -ranghae from "saranghae" or "I love you)
This new year in our lucky lunar calendars is said to be an unpredictable one, which is why we must all prep to bring out the inner tigers in us! We gotta be all about bravery and confidence to enjoy the next twelve months of our lives. And there is no other way to get the party started than with new thrilling tracks from Pentagon to MamaDol to Jamie, so here is We Are The Guard's Best New K-pop!
PENTAGON - FEELIN' LIKE
Pentagon has got me "Feelin' Like" a dancing queen to their latest sexy single and I wish that this song could never end. While the song is fulfilling enough with its jazzy rhythm, suave melodies, and killer rap break, I'm vibing the doo-doo chorus dance drops that just loosen up all the tension in me. The song gives off sophisticated, classy vibes and super fun club feels all at the same time. Plus, can we talk about the boys' stage presence? Ehem, upcoming idol groups better learn!
MAMADOL (M.M.D) - WOOAH HIP
If you've cried like me to the reboot of forgotten idols during The Unit, then you'd be into watching Mama The Idol too! I just can't believe that I grew up watching these women on tv. The members include all-rounded Kahi from After School, sweetheart Sunye from the Wonder Girls, and more. Glowing more than ever in "WooAh HIP," the upbeat EDM track shows off their charismatic vocals, powerful rap, and incredibly flexible hips! I can't even say that these hot mamas are somewhat on-point or just killing today's trend in K-pop, because as I see it- MAMADOL is leading it!
RAVI - VIRUS (FEAT. JUSTTHIS)
I never thought that rock music could give me euphoria until I heard Ravi's "Virus," featuring rapper Justthis. All about wanting to be your 'Love Virus,' which I'd love to catch anytime, Ravi wrote in this song that he prefers an honest, vulnerable, and healable relationship full of both love and hate, with someone that he could see as family. How romantic can a rockstar be? Ravi is the dream Oppa! After making a name as the uniquely low-toned rapper of VIXX, he is now CEO of GROOVL1N. Well, cheers to his 2nd LP, Love&Fight! Streaming away!
MARK (NCT) - CHILD
Trending no. 1 in South Korea is our boy Mark with a mellow rap, solo song, "Child," from SM Station: NCT Lab. I love it but can't help feeling sad when the most aggressive rappers surprise us with toned-down music and straightforward lyrics. "Only a few people know I'm a bit twisted but the fittest to the point. I'm a child. I can't be the person you want,"- when the industry hits, so much emotion is hidden when music is supposed to set artists free! I'll be straightforward here too- with Mark being the most active member in NCT's rotation, he deserves the break and greatest support. Love you, man!
JISUNG (NCT) - HEART (COVER)
Another instant tear-jerker from NCT is Jisung's cover of "Heart," originally sung by IU. In celebration of his 20th birthday, Jisung chose to share a gift, a soft ballad with the Czennie fandom. While he's best known for his main dancing and rapping skills, we finally got a taste of his personal music style which is much, much sweeter than expected. His honey-filled vocals are super heartwarming and soothing, perfect to play not only on birthdays but quiet mornings and chill afternoon breaks.
JAMIE - PITY PARTY
Jamie is back and bringing game like no other lady boss today! "Pity Party" is a mix of modern disco and city pop, highlighting her outrageous vocal range and sassy dance moves. While her visuals go for the sexy gothic concept, the song is actually a really groovy bop. I gotta say, every move Jamie makes is so impressive. In and out of K-pop, she's now one of my favorite artists because I just love how she uses her musical talent to express nothing but herself. Her music is super pop, but you can feel this raw emotion in her uncoated lyrics because her music is simply real!
BM - LIE (LOST IN EUPHORIA)
Just like Jamie, another K-pop fave from the West is back with new music, also King of KARD, BM. This songwriter-composer-idol can do anything, too. A song about indestructible love, "LIE" sounds like a future hip hop classic to me. With its guitar-strumming instrumental, emotional mix of rap and melody, and shift to heavier bass throughout- one can get lost in the song while walking down the street or sitting in the subway. It's a kind of rap song that temporarily detaches you from reality when you have your earphones on.
DEF. (JAYB) - SUNSET WITH YOU
This week's new K-pop says yes to more sentimental music than I thought, aye? Going by the moniker "Def." is GOT7's leader and everybody's Oppa, JayB. Yet to be confirmed, he'll be Def. while releasing cooler and more casual tracks like "Sunset With You," but will also be trying out more sides to him in the future. I dig this musical-Split idea of his. Going back, he makes use of his romantic, chesty falsetto against the bluesy, waltzy instrumental in this lovely song. Bringing back the sepia filters in cinematography, we get peaceful Sunday afternoon vibes.
TOPHYUN - HORANG SUWOLGA (TIGER MY LOVE OST)
Directly translated into "Tiger Street," this cover by Tophyun happens to be a traditional classic and original soundtrack of a Korean fantasy, Tiger My Love, from 2017. Maybe because it's the Lunar Year of the Tiger that our chingus in Seoul are playing this song non-stop for good luck and inspiration? K-Indie artist Tophyun shares a more modern and orchestral take on the song, similar to ballad-trot, rather than using oriental instruments, but still as beautiful as the original. While his sky-high notes bring your emotions to arise, "Horang Suwolga" is soaring on K-music charts as well. Lucky year, everyone!
WANNA ONE - BEAUTIFUL (PART.3)
Do you ever stop to think how far you've gone throughout the years? When you associate your timeline to songs, Wanna One's for instance, their music forces you to. One of the most historical moments in K-pop is Wanna One's reunion after two long years, which honestly seemed like ten, for MAMA 2021. "Beautiful (Part.3)" brings back so many heart-racing memories between the boys and Wannable fandom. Now that we've all grown and the members have debuted apart, these moments have become more special and we can only wish that more groups do the same. As for me, paging Big Bang here!
My favorites this week were Jamie and MamaDol, so I can't wait for more woman-empowering tracks in the debuts and comebacks to come. Ha Sungwoon and rookie group VIVIZ are definitely on next week's line-up, so don't forget to check back right here on We Are: The Guard's Best New K-pop! Bye chingudeul, annyeong!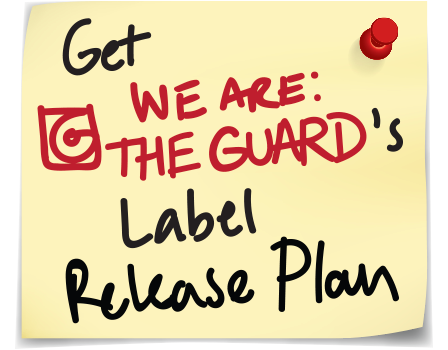 Hannah Lee is a Pinoy Hallyu fan from K-music to K-drama. By day she takes her architectural apprenticeship, but by night she fangirls till sunrise. With a long list of faves, she strongly believes in Big Bang supremacy!