BEST NEW K-POP SONGS THIS FIRED-UP FEBRUARY
Photo Don't Call Me album artwork
Annyeonghaseyo, everyone! It's 2021 y'all and yes, K-pop is still a thing… obviously! We are still at the beginning of the year, yet we are partying with the best new K-pop songs like it's the end of no, not the world, but the pandemic hopefully and soon.
How was your Chinese New Year? Your Valentine's Day? Coz my holidays were so burning hot this February, I forgot all about being lonely. It's not too late though to heat up the winter-valentine lonesomeness! 'Lemme share with you what's hot and I'll let the music do the work.
SHINEE – DON'T CALL ME
SHINee's back! The princes of 2nd generation K-pop have reunited after Onew, Key and Minho completed their two-year military services while Taemin promoted solo. "Don't Call Me" is the title track and name of the group's seventh studio album, which was teased to be full of 70s retro vibes yet turned out to be a heavy mix of hip-hop, R&B and dance pop. Their vocals, rap and dance moves are more charismatic and powerful than ever, it's unexplainable. Plus, their fit-bodied visuals in camouflage prints and beret caps ugh, military boyfriend-coming-home check! With over 11-million views in just two days, the world is reminded of how these SM royalties get music done.
SUNMI – TAIL
Heating up the winter season-end with another electropop hit, Sunmi has returned as Catwoman in "Tail". Sunmi slays the crime-fiction and noir concept as she gets her crazy on, dancing in high fashion latex and high heels. Her signature half-breath vocals will tickle your ears while the theatrical choreography will leave you in awe. Kudos to the back-up dancers using their legs to give Sunmi a real moving tail in the sexy dance break. The must-watch MV has gained over 2-million views within the first 24 hours of release. The song is literally addicting, I can't move on!
GOT7 – ENCORE
No K-pop idol group values their fans' trust as much as GOT7 does. After parting ways with JYP Entertainment and pursuing individual activities, GOT7 has gifted us with a special "Encore". In the emotional R&B track, JB, Mark, Jackson, Jinyoung, Youngjae, BamBam and Yugyeom promise IGOT7 aka Ahgases that they will keep singing until the world ends. This very much seems possible with the good news that they now keep the rights to their group name, GOT7. I'm personally happy to see the boys as free as they are now, enjoying their time in the recording studio and eating diet-free food in the documentary-type music video, which btw gained over 7-million views in just four days.
WEI – ALL OR NOTHING
One of 2020's latest but hottest rookie boy groups, WEi is back early with "All or Nothing", which is produced by their very own rapper Daehyeon. The group has intensified their game real quick, from an innocent flower-boy group debut to a dangerously hot comeback. The heavy hip-hop beat with elements of EDM and horn sounds here and there back up their compelling vocals and rap. Not to forget, their dance breaks during the chorus are so powerful that I feel my back joints cracking just watching them. Oh these all-rounders Daehyeon, Donghan, Yongha, Yohan, Seokhwa, and Junseo will just melt you with their charismatic visuals in the bold-colored music video. Since the song just came out, how about giving the MV a stream and they'll show you the definition of fired-up.
I.M (MONSTA X) – GOD DAMN
Congratulations to the monster maknae (youngest), I.M, for finally making his solo-debut! Im Changkyun is the lead rapper and "baby" of hip-hop boy group, Monsta X. This talented young man composed and arranged all five tracks in his debut album, "Duality"- now these are goals! Not so baby-like, his title track "God Damn" contains vulnerable lyrics of a love drunk and heart-broken man in a heavy trap hip-hop beat. It's quite ironic that his hot vocals will leave you in shivering chills though. The club vibe and dark-toned aesthetic music video has successfully gained over 2.2 million views in just five days. "God Damn" it, I like it indeed!
KINGDOM - EXCALIBUR
Kingdom has just debuted into the K-pop empire with their first album, "History of Kingdom: Part I. Arthur''. Slaying the medieval fantasy concept, the rookie group of seven knights in shining visuals- I mean shining armor- is ready to conquer the world with "Excalibur". The song is an extravagant mix of rock and goth pop, complimenting the theatrical approach of the rookie boy group. The cinematography of the MV is on another level and if I could rent a movie theater to stream this, I would. After this successful debut single gaining over a million views in six days, I wonder what Kingdom will bring to the round table next time. (All puns intended)
TRI.BE - DOOM DOOM TA
Another new group of seven, coming up! Tri.be, our new girl-crushes, just debuted with "Doom Doom Ta" from their first ever album "Da Loca". The rookie girl group inviting us to their party happen to be of mixed nationalities from Korea, China, Taiwan and Japan! The festive mashup of Latin moombahton and African tribal vibes support their powerful vocals, which they dance along effortlessly to. Tri.Be is brought to us by Sinsadong Tiger, who is back in the scene after producing countless K-pop hits from the 2010s, including HyunA's "Bubble Pop" and T-ara's "Roly-Poly". Hitting over 3 million views within six days, will Tri.Be be the next it-girls of the 4th generation?
KANG DANIEL - PARANOIA
The nation's K-pop idol pick from the talent survival show Produce 101, cutie Kang Daniel is back with "Paranoia". This track has got a "50 shades of grey" kind of thing going on in both the conceptualized MV and song itself. The music shifts from a dark subtle verse to a vibrant rock refrain, to a goth dance pop chorus. Daniel wrote the relatable lyrics himself based on his experience with anxiety and depression in 2019. This only proves that even the darkest of feelings or stories can make really good music. Paranoia successfully gained over 22 million views within just one week!
CHUNG HA - BICYCLE
If you thought the queen has snapped enough, take *snap* that *snap* back. Chung Ha rides her newest "Bicycle" down her first ever full album "Querencia". After Produce 101, Chung Ha has become one of Korea's greatest dance icons, who could sing in adlib vibratos just as well. But this time, the all-rounder soloist surprises us with an English rap verse in the trap single, demanding the world to watch her ride and fly. Stream the full dazzling MV to be amazed by her rain-dance break (though I don't think any form of water could cool down her hotness.) "Bicycle" dance challenges are all over Tik-tok and IG after gaining over 18-million YouTube views within just one week.
DAHYUN, CHAEYOUNG (TWICE) – SWITCH TO ME
Two of TWICE's funniest members, Dahyun and Chaeyoung aka DUBCHAENG, have come to surprise us with a cute cover of JYP x Rain's "Switch to Me". Despite the controversy of Dahyun wearing a similar hanbok (Korean traditional clothing) to Jisoo's in Blackpink's "How You Like That" MV, "Switch to Me" regained up to 7 million views after reuploading an edited version of the video. Aside from their comedic parody act, the two cutie rappers showcase their swag, smooth dance moves and sweet vocals in the new jack swing track. Even the elder fans of their sunbaenims (seniors) cannot deny that this cover project is just as good as the original.
KIM WOO SEOK – SUGAR
If you are diabetic, you better hide because Kim Wooseok is literally eye candy in his latest hit "Sugar". The 24 y.o chic boy from UP10TION & X1 is climbing up charts in his solo promotions these days. Quite different from the traditional K-pop sound, "Sugar" is a contemporary R&B track showcasing his delicate yet sexy vocals in a cute and simple melody. The volume of his voice on layers of piano and bass give off this wholesome vibe that will make you feel at peace. Plus, his charismatic moves and aegyo (cute) visuals will really make your heart flutter. The music video has gained up to almost 12 million views after two weeks. Totally worth streaming!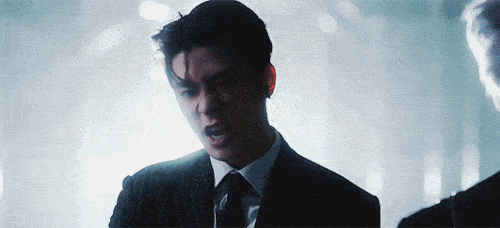 Photo from (https://www.tumgir.com/nct-lq), originally by SM Entertainment Co., Ltd. (link)

Moreover, a few non-korean songs from K-pop artists are also gaining attention these days. Monsta X and NCT 127 released Japanese tracks "Wanted" and "Gimme Gimme" respectively, while Seventeen's sweetheart, Jun released a Chinese solo track titled "寂寞号登机口 (Silent Boarding Gate). Congratulations, boys!
There we have it, a fired-up February full of hot music! Don't forget to check back next Thursday to hear how March plans to surprise us with more of the best new K-pop songs!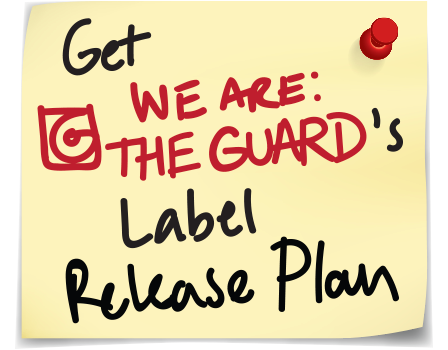 Hannah Lee is a Hallyu enthusiast from K-music to K-drama to K-food and even K-fashion. By day she takes her architectural apprenticeship, but by night she fangirls till sunrise. According to her latest MBTI test, Hannah is a perfectionist who has a lot of miscellaneous thoughts and is lazy... but passionate!