BEST NEW K-POP: ANNYEONG TO AN UPBEAT 2022
AleXa Bomb by ZB Label CC by 4.0
새해 복 많이 받으세요 or Saehae bok mani badeuseyo, chingudeul! Annyeonghaseyo, 2022 (Happy New Year, friends and hello, 2022)!
What's good, my chingus! My hopes are up that 2022 will be our year again and the K-pop scene is well-proving this right!  Before that, I hope you didn't miss out on the best songs that closed 2021 while we were on break. I bid goodbye to all the bad happenings with Blackpink Rose's "Wildfire," Bambam x Seulgi's "Who Are You" and fired-up for New Years Day to BTS' Holiday Remix of "Butter" and my personal Song of the Year (SOTY)- Somi's "Anymore." And these are really worth saving for the months to come!
And now we cheer and dance to 2022 K-pop!
GOT THE BEAT - STEP BACK
Sending "Hope from Kwangya," SMTOWN just ended the flaming wars between 3rd and 4th Generation fans in the k-pop stan community. Assembling their best female avengers over the past 20 years, GOT (Girls On Top) The Beat counterparts SUPER-M with BoA, Taeyeon & Hyoyeon, Seulgi & Wendy, and Karina & Winter. "Step Back," with its smashing hip-hop beat, mind-blowing synths, and unreachable vocals, sends boss behavior and motivation for a new year of the new, powerful us. This iconic debut overall will certainly remain unforgettable and I'll bet on this song for SOTY as early as today.
KEP1ER - WA DA DA
Formed by Mnet's Girl Planet 999 and lead by CLC's Yujin, KEP1ER (read as kep-ler) debuted to instant success with a super catchy banger. "Wa Da Da" is a festive EDM track, highlighting all-rounded talents and diverse charms from 9 members who represent South Korea, Japan and China. 3-minutes of bouncing from the girl-crush to cutesy concept and back has my feels going wa da da! Named after an exoplanet, the 9-member rookie girl group nail the futuristic concept without overdoing their sound, just fun and easy to sing-along to! Chukhahaeyo (congrats) to the 2022 trendsetters!
ENHYPEN - BLESSED-CURSED
An early blessing this 2022 is a song about pushing boundaries and rising high, from none other than HYBE's youngest group, Enhypen. This boy group's music just gets more and more intimidating over time, I can't help but be stunned by each comeback. Killing the 90s techno aesthetics and old-school fashion, "Blessed-Cursed" actually follows a more contemporary and sleek beat, with a smoother flow and heavier bass than last year's "Tamed-Dashed." If their goal was to capture the hearts of noonas (ladies) with their overflowing charisma, they definitely got this down.
WOOZI (SEVENTEEN) - RUBY
Hitmaking idol-songwriter Woozi just released his first solo mixtape and mainstream single after six amazing years under shared spotlight. As one of the calmer and less chaotic members of Seventeen, you would expect a mellow or smooth beat- but he got us good with "Ruby." The surprising track is a head-banging rock song with an explosive melody and sexy English lyrics about a jewel-like love. I'm feeling some Fall Out Boy influence in here too, so this edgy version of Woozi is really exciting and I can't wait for him to share more musical styles and sides to him.
ALEXA - TATTOO
Another diamond in the rough today is actually one of my most favorite artists right now- global K-pop star, AleXa. Not too long since "Xtra," she's been marking her name all over the music scene with her crazy discography and down-to-earth personality. Returning with "Tattoo," we finally get to see her do some Western R&B and I'm so caught up in her honey-filled vocals. We all love a romantic, toned-down comeback after back-to-back heavy dance tracks, right? This song really gives us a refreshing moment while we begin the year. I hope the A.I Trooper fandom grows, AleXa deserves!
MIRAE - MARVELOUS
Bringing back old styles and sounds in boy group K-pop is a brave move to make in the midst of trending futuristic and industrial hip hop. Mirae's "Marvelous" mixes dream pop and EDM, filled with melody throughout the verses, while the group-chorus and Latin-like chants scream 2011-ish Super Junior. The song is fun to play, their vocals and rap are solid, their choreography is creative, and the music video storyline is pretty cool. Following their own direction, Mirae never disappoints. Marvelous, indeed!
H1-KEY - ATHLETIC GIRL
My favorite debut so far this 2022, H1-KEY has me and they better take my money. As the music video began, I thought they were going for a mini 2NE1 or Blackpink, but the second I heard this subtle, sexy rap, I just knew that they were going to snap on their own. Definitely 'athletic', their flexible and strong dance moves are out of this world, and their music style and vocal power are so rare in K-pop. The heavy trap beat and high-noted melodies really have me falling in love. These girls got game and I'm entering their fandom, right now.
KIM YOHAN (WEI) - DESSERT
Nation's Center from Produce X 101 and WEi, Yohan is a triple threat with his talent to sing, rap, dance- and oh, fourth- to act. But today, the idol-actor plays the King of Groove in "Dessert," a modern disco track, filled with beautiful synths and a ticklish bass. With the hot colors and suave choreography, Yohan's performance gives off the luxurious feel to it, too. No wonder he is so in-demand, he is literally a full package and his charm is undeniable. After numerous idol-survival programs, I personally think of Yohan as one of the most-promising winners with his musical talent. This song proves it all!
JAY PARK - TO LIFE
It's been a kinda rough start of the year for the JayEffect fandom, ever since he stepped down from the CEO position of AOMG and H1GHR Music. Here are some hugs to the K-hiphop community! Jay mentioned before that he'd retire in his early 30s to focus on music, so I guess that this must be where we're at now. "To Life" hits home and hard with letter-like lyrics telling his journey as a singer-rapper who rose from scratch. The atmospheric, minimal instrumental and heart-warming message around 3:27 sends so much love. Cheers to new music and cheers "To Life!"
IU - WINTER SLEEP
With 2021 Best Female Artist IU on the throne, we can assure ourselves that good music will keep coming our way. But keep aside some tissue for this emotional ballad track, "Winter Sleep." The self-written lyrics go back a few years, reflecting IU's memories of sending off dearest family and friends, including f(x) member Sulli, who we lost in 2019. The mellow orchestral instrumental is so lovely, perfect for healing-time and weekends alone. I hear winter, spring, summer and fall winds, all in one song- timeless and therapeutic.
And there we have it, our first K-pop round-up for 2022! I just want to thank you all, chingudeul, for sticking around all year long. The past few years have been hard on us all, but through K-pop we've stayed connected and alive inside. To more amazing debuts and wrecking comebacks, cheers! See you next week on We Are: The Guard's Best New K-pop!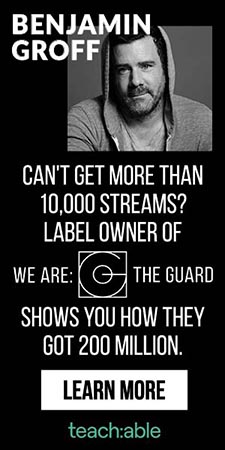 Hannah Lee is a Pinoy Hallyu fan from K-music to K-drama. By day she takes her architectural apprenticeship, but by night she fangirls till sunrise. With a long list of faves, she strongly believes in Big Bang supremacy!