BEST NEW K-POP: CROWNING THIS WEEK'S TOP 10
By SM ENTERTAINMENT Co., Ltd., Next Level Album Teaser Image
Uju. This word means universe. And here we are listening to what brings the world, the uju rather, together! Just like the celebration of food, sports, and pageants, we share this universal language that keeps us connected- music! Proof to support this fact is K-pop itself. It's everywhere! Call up your friends and family because the latest in K-pop just keeps getting better. Here is this week's top 10 new K-pop songs:
AESPA – NEXT LEVEL
Up for universe hopping with Karina, Giselle, Winter and NingNing? aespa is literally on the futuristic "Next Level" of K-pop, so we better mark this era of 2021. Their vocals, rap, dance, visuals, and charisma are obviously a total flex. But I think everyone so far can agree that it's the song arrangement itself that is making the stan community and entire K-pop scene go wild! The transition from techno-hop to R&B-ish pop and back, all in just 3 minutes and 55 seconds- this is the time it will take for you to decide to stan aespa for life. 35 million views in just 2 days? DESERVED.
B.I X DESTINY ROGERS X TYLA YAWEH - GOT IT LIKE THAT
Kim Hanbin aka B.I is taking huge steps closer to his full comeback album Waterfall in June. "Got It Like That" IS 131% A BOSS ANTHEM! The old school flow and rotation from Destiny to Hanbin to Tyla is a hip-hop dream collab-come-true. The beat and kicks are crisp, the synths and vocals are soul-touching, and Hanbin's rap… it was really missed and still perfect now as ever. IDs (B.I's new fandom) are hyped with Hanbin back in the studio, exploring TikTok, and sharing iKON crumbs on IG. We got assurance that the boys still got each other's back! This era in his music career is really moving and exciting!
FROMIS_9 – WE GO
The summer groove is coming in pandemic edition, brought to you by fromis_9~ From "Fun!" to "DKDK," this nine-member girl group has always served the best spring to summer shift bops. The girls transform into travel-goal buddies for "We Go," the title track of 9 Way Ticket. This time around, fromis_9's sound is pop and retro with the influence of some exciting jazz and funk. The song is a weekend essential to be played on loop! I really appreciate their underrated half-breath vocals which are actually so pretty and mood-lifting. Looking for sound, talent and extreme visuals? STAN FROMIS_9!
JAY B – SWITCH IT UP (FEAT. SOKODOMO) (PROD. CHA CHA MALONE)
GOT7's new chapter still all seems like a dream but Aghases, we are winning! Individual surprises from the members are non-stop and guess what? Jay B (formerly known as JB) signed with the award-winning Korean Hip-Hop label, H1GHER MUSIC! His first single "Switch It Up" is a future bass hip-hop track and as sexy as it sounds, it is very ear-pleasing. The forest-setting is quite something new for a live clip, aye? His vocals are amazing and sokodomo's airy-husky rap is refreshing. And the moves? The singer-b-boy still got it in him! So, stream till the end for the steamy dance break.
YUQI ((G)I-DLE) – GIANT
Our Chinese Cutie ain't so small anymore with her solo debut single, "Giant." Let me get straight to the point- YOU HAVE TO HEAR YUQI OUT. This song is emotionful and relays an encouraging message about standing up and being strong. The English track is a self-composed work of art, showcasing not only the strength in her well-known deep voice, but her poetic song-writing skills as well. The artistry in the MV is moving as well, with the song message expressed through animated silhouettes. It's a must-watch! The maknae line of (G)i-dle always stand up for themselves despite the sad puppetry in the idol industry. Role models, indeed!
10CM – SLEEPLESS IN SEOUL (FEAT. LEE SUHYUN OF AKMU)
Who wouldn't love a Korean take on Sleepless in Seattle? Too bad it's not a movie, but the song is a masterpiece. The classical sound of slow and romantic jazz in fusion with acoustic guitar is a genre rarely remade in K-pop these days. Indie singer-songwriter Kwon Jung-yeol, aka 10cm, collaborated with mellow K-pop sensation, AKMU's Suhyun, making "Sleepless in Seoul" chef's kiss! Their voices are so light, I close my eyes and feel like I'm levitating into a city night sky of stars. The pair also released a special live clip of the song and the video, funnily enough, is receiving more views than the original MV.
D.ARK – GENIUS (FEAT. CHANGMO)
P-Nation's Korean-Chinese Hip-hop pride, D.Ark is back with EP1 GENIUS. The 16-year-old rapper is freaking classy and cute in "Genius," and daaaamn can I repeat myself? He is freaking cute. Talent wise? The small man is a monster rapper dropping upbeat bars on soulful instrumental, all creativity and fun! Who knew he could sing and dance as well? He reminds me of a young G-dragon, honestly. The track features rapping-rockstar Changmo, also from the survival show Show me the Money 3 and 777. Click the play button to stream, I'm still in awe. In conclusion, the future of K-Hip-hop is in good hands because the boy is saving!
TRI.BE – RUB-A-DUM
The 7-member rookie girl group, who just debuted three months ago, seem excited to reveal all the potential they have in store. Living up to the "vi da loca" festive concept, "Rub-a-dum" is their successful second single gaining lots of attention these days. Unlike their hardcore debut, the girls come with a lighter and more playful concept this time, like a rainbow blast! Slaying the moombahton-party genre, the Latin influence merged with the K-pop sound is explosive. I got to say, their rapping skills are amazing coming from a rookie group. TRI.BE is really something to look out for! The music scene must be shaking.
ROCKET PUNCH – RING RING
An international favorite these days, Rocket Punch is back with the highly anticipated "Ring Ring!" The love that Ketchy and the rest of the stan community gives these girls always manifest so well in time, every comeback they just literally glow. They're slaying the synthesizers in this one with the retro 80s sound. Not just the music, but the visuals, their fashion, the MV setting, it's all so nostalgic and aesthetically trendy! The vocals of the group are no joke, just how can they hit the high notes while dancing? The chorus is catchy, the post-chorus is catchier, the whole song is in a fun mood.
TAEMIN (SHINEE) – ADVICE
The brightest superstar in (and actually beyond) K-pop, Taemin, has gone all-out for "Advice." The song speaks about listening to yourself and ignoring those who try to drag you down. The track is an emotional fusion of classical and hip-hop music. His choppy rap effects ang angelic vocals on top of a heavy piano and beat will give you goosebumps. His visuals are out of this universe as well, he's like a 3D anime man dancing in suits and crop-top fashion, yes King! The song and performance are a whole gift that we are receiving well. Please do be safe and healthy in the military, forever our maknae, Taemin! We will be here waiting for you, hwaiting!
-----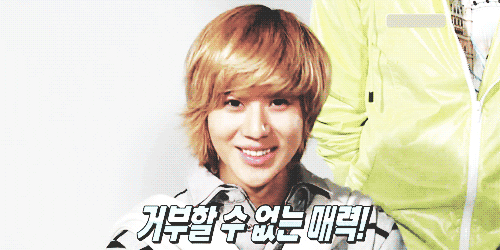 GIF by OneHallyu, originally by SM ENTERTAINMENT Co., Ltd.
Wasn't this week aju (very) nice? Well then, keep coming back for more! See you next Thursday for more of the best new k-pop from BTS and EVERGLOW! Annyeong!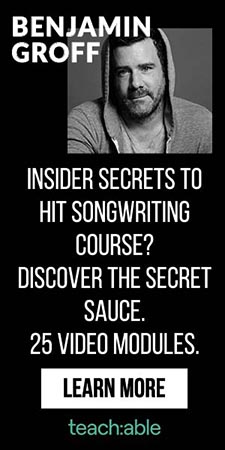 Hannah Lee is a Hallyu enthusiast from K-music to K-drama to K-food and even K-fashion. By day she takes her architectural apprenticeship, but by night she fangirls till sunrise. According to her latest MBTI test, Hannah is a perfectionist who has a lot of miscellaneous thoughts and is lazy... but passionate!