SEARCHING FOR SUMMER LOVE? LISTEN TO THE BEST NEW K-POP
If he or she doesn't see your amazing taste in K-pop, f**k it. Go find yourself someone new to love this summer, may it be yourself or some freaking hot oppa from Seventeen! And If you're into them ladies, then you're looking for the Brave Girls! The summer heat is only coming from the hottest & newest hits in K-pop. Kaja (let's go), check it out!
BRAVE GIRLS - CHI MAT BA RAM
Remember the latest craze for "Rolling" which unexpectedly blew up four years after its release? The Brave Girls are back in time for the hot girl summer with "Chi Mat Ba Ram" and they are clearing up skies with this one. Their signature saxophone is sexy to the ears, but I'm telling you, the overall tropical rhythm and lively beat is wholesome and family fun! The quintet is also quite popular for their clear and distinct vocals. Their sound is just so refreshing, you'll feel as if your soul is being cleansed. Y'all better bow down to the new Summer Queens!
SEVENTEEN - READY TO LOVE
Nothing can be more aesthetic than Seventeen in pastel colors nor hotter than them dancing in the rain. "Ready to love'' is a retro electropop banger and has got to be their most romantic title track so far. Their dramatic harmonization of vocals and powerful rap will have you crying and punching air because just no one can hit these feels like Seventeen. These thirteen gems of K-pop are a total genre of their own. What makes this comeback so emotional, you ask? Your Choice is the boy group's eighth EP which also marks their sixth year together. Say the name, SEVENTEEN! Chukhahaeyo (congratulations)!
LEE MUJIN - RAIN AND YOU
This is a sign for you to finally immerse yourself in K-drama. Where to begin? Start off with Hospital Playlist… then move right on to Season 2. Because in TvN history, this television series just topped the record for highest premiere ratings a few nights ago. This also explains why the original soundtrack "Rain and You," sung by Lee Mujin, is effortlessly knocking down gayo (idol K-pop) down music streaming charts. Although the official MV of the OST is yet to be released (because of upcoming scenes that cannot be spoiled, maybe?) fans are already falling hard for the 20-year-old's soothing voice.
KUN & XIAOJUN (WAYV) - BACK TO YOU
Are you ready to cool down with some mellow summer sound? NCT sub-unit WayV's Kun and Xiaojun released their first Chinese single, which is finally a chance to shine from outside the 23-member boy group. Unlike NCT's usual hip-hop sound, "Back To You" is a lovely sentimental ballad, which showcases the duo's unparalleled vocal talent. Their honey-like voices are so sweet and fulfilling in contrast to the heartbreaking lyrics which actually express emptiness from missing someone so bad. Despite that, the boys are blooming in the greenwood setup and their visuals are enchanting. SM Entertainment, you better let these boys sing their hearts out.
JANG BEOMJUNE - AS YOU WISH
Before we get back to international gayo, you have to listen to Jang Beomjune's "As You Wish" if you really want a taste of what Seoul is enjoying these days. If you find Beomjune's voice familiar, you may have heard from him before as the vocalist of Superstar K runner up, Busker Busker. He's back in the music scene to share his POV, driving the road and walking down the streets in the beautiful cityscape of South Korea. This will definitely turn out to be a karaoke classic with its easy melody and uplifting mood. Fun fact, he composed this song as a wedding anniversary gift to his wife!
YUGYEOM - ALL YOUR FAULT (FEAT. GRAY)
I…Yes. I'm loving the groove of this song, but daaaamn, actor Yugyeom has got me very hooked in this cinematic action of a music video. Okay, "All Your Fault" has got this western R&B touch and I could vibe to this all night. Throughout the track, the instrumental shifts from atmospheric filters to clear beats and strumming and back. What makes the song even more ear-teasing is Yugyeom's charismatic vocals. Ever since Got7's monster maknae moved to AOMG, you could just feel the freedom in his style and voice. And with the help of R&B icon, Gray? Yugyeom, you are winning!
A.C.E - HIGHER
Faster than the speed of light is A.C.E with new freaking good music after less than a month. I can feel my blood rushing up to "Higher." The track begins with smooth Latin rhythms which build up into theatrical synthpop, topped with expressive vocals. What else can the aces of K-pop impress you with? Their dynamic and powerful moves, it indeed proves how flexible these boys can be. Can we talk about the aesthetic of the celestial concept they attempted this time? Exquisite. One more thing, the amount of abs in this music video is something to look out for.
PINK FANTASY - POISON
If you've been looking for the latest rock sound in K-pop, Pink Fantasy has got you. But they're looking more blackish-reddish this time? The eight-member girl group from My Doll Entertainment is actually being dubbed by the fans as the daughters of *my personal favorite*, Dreamcatcher. "Poison" is a fusion of glam metal and the Japanese rock style that is usually used in Anime soundtracks- very intense, a bit hardcore, but not too scary, and just right. They're rocking the bold character to be unique, too. Their duality to be adorable behind the cameras though is just insane. We must stan.
YEZI - SECRETO
Rising the summer heat up to higher temperature levels is no other than Fiestar's Unpretty Rapstar, Yezi. But wait up, she's here to sing. To sing! Just as the title says, "Secreto" is a flavorful Latin trap track. The minimal yet engaging production of the special clip is just enough for you to focus more on the artist's sexy vocals and jaw-dropping dance moves. Yezi's body is looking healthy and her visuals are stunning, I believe she is aging backwards. What a way to make a move, or should I say salsa back, into the K-pop scene. Brava, Señorita!
MC.MINZY - I SAY WOO! (FEAT. SOUND KIM)
Hold up! I know this name sounds unfamiliar, but I'd love to break down the news to you. It's Jeong Junha, the comedian.  Well, he did use the alias "MC.Minzy" when he joined the fifth season of Show Me the Money in 2016. This comedic act-rap has that mood-boosting Fresh Prince of Bel-Air-kind-of swag. "I Say Woo!" is the most fun track this week to vibe and laugh along to. If you're asking who's the cute and talented kiddo, he's Roha, the comedian's son. Father-son goals! BTW, even hip-hop fans are saying that he's saved K-hiphop with this track, how wholesome right?
Which song had you falling in love, chingudeul (friends)? Well, it may be too soon to ask because the summer party ain't over just yet. Next week, we're gonna be wrapping up June with K-pop icons, the kings who popularized hardcore choreograpgy, no other than 2PM! Plus, we got surprises from Loona and Han Seungwoo. Check back next week for the best new K-pop. Happy Summer, annyeong!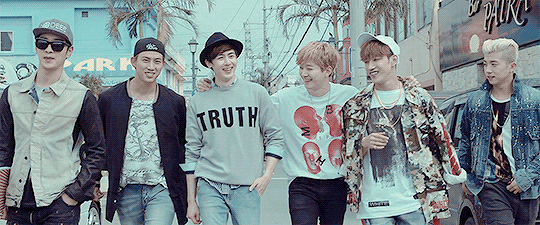 Gif by JYP Entertainment Corp.
DK  by Brott, CC BY 4.0
Hoshi by Swim, CC BY 4.0
Brave Girls by Playissue, CC BY 4.0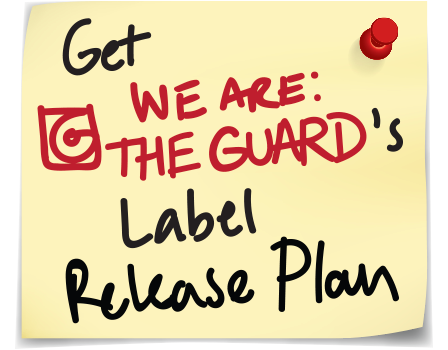 Hannah Lee is a Hallyu enthusiast from K-music to K-drama to K-food and even K-fashion. By day she takes her architectural apprenticeship, but by night she fangirls till sunrise. According to her latest MBTI test, Hannah is a perfectionist who has a lot of miscellaneous thoughts and is lazy... but passionate!