BEST NEW K-POP: NECESSITY FOR YOUR WEEKEND THERAPY
Photo by Lumen In Caelo, CC BY 4.0
Annyeonghaseyo, chingudeul (hello, friends)! I do wish you all a happy new month of July, but more importantly, a happy weekend- this upcoming weekend! Who's here to finally check out Queen Taeyeon's latest hit? Plus some fun and cheerful tracks from ITZY and actress Lee Sungkyung, as well! Relax and feed your soul with the freshest hits in K-pop. Eumak (music), play!
TAEYEON - WEEKEND
Back it up, retro-twerking here. Damn, this track is literally refreshing. I might say this about a whole lot of other new songs too but no, Taeyeon's sound in "Weekend" is really it! The western summer-vibe and groovy beat hits so well with her light and ear-tickling voice (different from the powerful belting we are used to), total eargasm it is. Plus the 90's posh fashion concept is so Britney-Christina-Ariana-ish, pure fun, catchy and nostalgic! Well, as a pioneer and leader of Girl's Generation, experimenting oldschool styles with the new is no problem at all. This song better be up for Song of the Year!
JEON SOYEON ((G)I-DLE)- BEAM BEAM
Jjang (the best!) Jeon Soyeon! The "triple threat" rapper, singer, song-writer is dropping bars on an exciting beat for "Beam Beam!" Her glow is beaming brighter than the sun. Playing the cutsey part-time waitress who turns out to be a bubble burst of talent, Soyeon pops and locks out on the streets of Seoul. This is a sign for you to get on your feet and dance out some stress as well if you've been working too hard this week. The 2010s-ish pop-rock twist to Soyeon's funky style is something new and she is rocking it from head to toe!
BDC - MOONLIGHT
The dreamy BDC is back in the "Moonlight," and I know for a fact that you will most definitely swerve into the fandom of the underrated trio. Their fusion of 80's dance pop with the vibrant elements of K-pop is just too good to sleep on! I am in love with the edge that their captivating voice against the disco synth and retro beat creates. If you tripped over their bad boy looks during their previous single "Moonrider," wait till you fall hard for their pastel flower boy looks and new hair colors today. Junghwan, Sihoon and Seongjun have it all.
JUST B - DAMAGE (PROD. BY BANG YONGGUK)
Ayo, rookie jocks coming through! I am so worked up about JUST B's official birth into the K-pop scene after climbing their way up in survival shows I-LAND and Under Nineteen. Plus the fact that behind them is B.A.P's leader-rapper Bang Yongguk, these boys are not only dream achievers, but major goals themselves! The 6-member boy group debuted with the dramatic hip-hop rock track "Damage," from their first album Just Burn. The potential of these boys to be the future of hardcore K-pop is right here, evident in their talent and charisma.
ALEXA - XTRA (WITH BM OF KARD)
We talking goals? Then, we talking half-American K-pop soloist AleXa, who is kicking "Xtra" this hot girl summer. "On my burgers and my fries, always extra cheese yeah!" - anthem, indeed! Chingus, I cannot with AleXa, she is so full of this spunky character that I'd love to be bestfriends with. The horns? I love the horns, I know you do too. The bounce, the groove, the playful energy that this track carries will last until summer next year! If you're wondering how the singer-songwriter reached the top today, she was the Grand Prize Winner of Rising Legends Season 2 and also a former contestant of Produce 48. She's winning life.
ITZY X SECOND AUNT KIM DAVI (KIM SHINYOUNG) - BREAK ICE
While their eonni (big sister) group Twice is "Alcohol-free," ITZY is crushing ice! Savour this moment because it's not everyday that we get an actual bubblegum-pop single from ITZY. For "Break Ice," the leading girls of 4th generation K-pop collaborated with comedian, MC and DJ Kim Shinyoung, who is also a member of the infamous Celeb Five. Despite the commercial vibes, the song is actually very cute and easy-going, proving that  ITZY can 100% do any concept or genre! Breaking their badass style, they are breaking the ice, music-wise.
BANG CHAN, LEE KNOW (STRAY KIDS) - DRIVE
Ain't a real summer night without some relaxing R&B and Bang Chan and Lee Know know exactly what we need- them. If to be driving anything, I swear they're driving STAYs and soon-to-be-STAYs crazy. The beauty of the minimal production for this chill track allows you to de-stresses the week away. The lyrics are quite mature, so if you find your temperature rising, you might as well go out for an actual drive and some fresh air. Well, the shoutout from Ryan Reynolds is super cool, aye? After SKZ's Deadpool-inspired performance on Kingdom, the boys gained themselves a fan from Hollywood!
SF9 - TEARDROP
The divine SF9, they never disappoint. After Kingdom, the nine-member idol boy group from FNC Entertainment, have been glowing cosmically. "Teardrop" is an upbeat ballad and sort of soft EDM. Their heartful vocals are so heavenly and their visuals, they shine even throughout the black and white filters. The "hoo hoo hoo" and "tuk tuk tuk" choruses are yet to trend as they become more and more addicting by the minute. All six tracks from their ninth mini-album Turn Over are also perfect for a chill night drive. So, grab the keys!
LEE SUNGKYUNG, LOCO - LOVE (PROD. BY ROCOBERRY)
My heart has been happy for this collaboration ever since the news came out. The multi-talented actress and celebrity rapper are known to be good friends with sparks but never disclosed nor addressed dating rumours. Good thing, they never let the influence of the media get in the way, because "Love" is such a romantic feel-good track that I just want to play on loop every morning. The mellow rap song is composed by Rocoberry, the indie-pop duo masterminds behind the OSTs of Goblin, Descendants of the Sun and Moon Lovers: Scarlet Heart Ryeo.
DAY6 (EVEN OF DAY) - RIGHT THROUGH ME
Opposite from the light and lovey-dovey feels the previous song brings, the amount of pain DAY6 carries in "Right Through Me" is quite heavy and stabs the spot. The alternative ambient track with elements of slow jazz is perfect to play on the quiet Friday-Saturday nights, if sentimental hours are your thing. I don't know, the break-up song is too sad that I'd let someone break my heart right now if it means I'd get to fully feel the ache the sharp lyrics convey. Emo-thoughts aside, I hope Young K, Wonpil and Dowoon are okay. Who hurt you guys?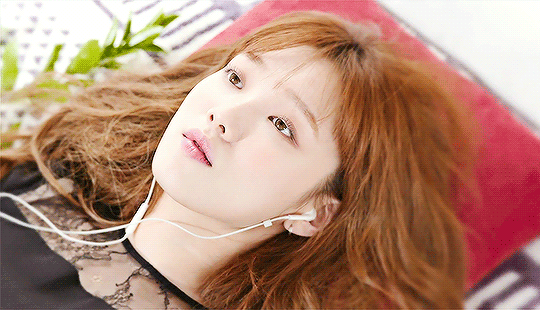 There we have it, some weekend refreshers from the K-pop scene. I think the newest hits this week have got to be some of the coolest this summer! But then again, I can't conclude this statement yet, as we got more coming from BTS, Minzy and THE BOYZ next week. Till then, hwaiting! Annyeong!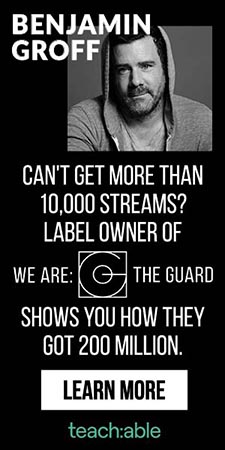 Hannah Lee is a Hallyu enthusiast from K-music to K-drama to K-food and even K-fashion. By day she takes her architectural apprenticeship, but by night she fangirls till sunrise. According to her latest MBTI test, Hannah is a perfectionist who has a lot of miscellaneous thoughts and is lazy... but passionate!