BEST NEW K-POP: FREE PERMISSION TO FREAK OUT!
Chingudeul (friends), we are halfway through July! The comebacks are real because the legends are back. We got the Kings from BTS to Rain, and Queens from 2ne1 to the Wonder Girls. I just cannot contain these feels alone and I know you can't either. We Are: The Guard has got you, bestie! Here's your free permission to freak out!
BTS - PERMISSION TO DANCE
Yee howdy! BTS don't need no permission to barge into my life, especially in those cowboy fits. This B-side from their smooth single Butter is just as kickin and wholesome. "Permission To Dance'' is their third english song and is written by one of the funkiest dancers on earth himself, Ed Sheeran. The discopop track is a family friendly party jam that emits nothing but happy energy and healing. Inspired by new beginnings, BTS is more than ready to take their masks off and get back out into the world and this song reminds you to be hopeful for the day that'll come. In the name of BTS, may the world heal and dance away!
MINZY - TEAMO
Si, Minzy! Te amo, saranghae! There's nothing like some sexy Latin moombahton for the summer nights and only Minzy can serve it hot. The dance icon got her Shakira-hips shaking and Spanish on fleek. And if ever you forgot that she raps, she does- and I've never heard a reggae swag like hers in the K-pop scene, ever. What can the 2NE1 maknae not do? Speaking of, Minzy hinted that she and the ladies have heard Blackjacks' prayers for them to reunite before the year ends. 2021 is no doubt for 2NE1 and we only have around five months left! So 2NE1, ppalli ppalli (hurry up)!
RAIN X MONSTA X BRAVE GIRLS X ATEEZ - SUMMER TASTE
The "Summer Taste"? Yes Pepsi, that's what I like! This is a wild collaboration you wouldn't expect but surprisingly need. Hype it up, we got Hyunwon dropping beats! This mix of electropop party and promo vibes, I'm not complaining if I were to come across a Pepsi commercial this good all day. The power Rain holds is so dynamic, this EDM banger is no challenge for the all-time King of K-pop. Plus the intense raps from Monsta X and ATEEZ and not to forget the ethereal vocals from the Brave Girls, I am thirsty for more! (Please excuse the puns.)
THE BOYZ - DRINK IT
*Gulps* The Boyz are celebrating Halloween a few months early, but let's not bother to question that. "Drink It" is a gothic pop track with a dark taste of theatre, revolving around a very hot vampire concept. This style from boy groups is quite rare these days ever since it's voguish era in the 2010s (you can recall VIXX and Beast), and I personally love the blood rush their vocals give. The 11-member boy group is at their peak right now after massive fandom growth during Kingdom, and I can promise you that The Boyz are most totally worth looking forward to. Cheers!
KIM WOOJIN - STILL DREAM
We're not officially there yet, but the long wait is over. "Still Dream" is Kim Woojin's self-written pre-debut single, and nothing today can be more emotional than his heartwarming voice. From the title itself, the former member of Stray Kids is ready and passionate to share his story and aspirations on the road to his dreams despite the bumps in his idol career. Breaking his hiatus since 2019, we will finally get to witness the singer-songwriter's comeback and flight. Plus, have you noticed his alternative sound and contemporary dance moves? Kim Woojin, hwaiting!
YEBIN (DIA) - YES I KNOW
We have another idol trying solo music and it's Yebin's time to shine! The lead vocal fairy of DIA prepared some mellow music to play on the peaceful summer nights. Unlike her usual bewitching approach, Yebin is rather gentle in the subtle acoustic track "Yes I Know." I can't help but fall for her natural appearance and organic voice. Now that she's found her sound, we can only hope that MBK Entertainment continues to support her on this new journey. Congratulations and Happy Birthday Yebin! (yup, just a few days ago she turned 24-years-old) Saengil Chukhahamnida!
ASH ISLAND X GROOVYROOM - CARABINER
Lord, where was I when you rained talent, why does Ash Island have it all? The 21-year-old rapper from the survival show High School Rapper joined forces with top producing duo GroovyRoom to create the masterpiece "Carabiner." Yes, that carabiner hook and like that thingamabob, Ash Island pleads you to keep holding on from falling off. The sentimental trap track kicks off acoustic but the full instrumental transforms into this heavy and sharp sound. His hoarse voice tops off the drama and bam, your heart is in pieces, but your ears will be blessed.
TO1 - SURF
Another survival show miracle, TO1 from World Klass, recently reentered the charts with "Surf," a track from their May album Re:Born. It appears that Togethers (TO1 fandom) requested a choreography video for the side track and the 10-member boy group simply cutely granted their wish. Turns out, their intense moves are as captivating as their charming visuals. It's my first time hearing these boys out and I never knew how gifted they were vocal-wise? If we're on the same page, I recommend streaming "Son of Beast," we gotta catch up with these boys!
HA:TFELT - SUMMERTIME (FEAT. KIM HYOEUN)
Of course the summer cannot just pass by without a voice from a Wonder Girl. "Summertime" has this addicting tropical beat you cannot not sway your hips along to. Ha:tfelt aka Yeeun, her  pretty nasal sound and signature half-air technique, her vocals just do this magic every time. I would like to thank Amoeba Culture for giving Yeeun the freedom to explore and produce her own music because this track and everything else she does is supernatural. Kim Hyoeun's rap on the other hand is on fire and his 18 seconds are some of the hottest this season.
CHOI WOOSHIK - POOM (FEAT. PEAKBOY)
If you've watched the Oscar-winning K-movie Parasite, then you must have already fallen in love with Choi Woosik. Fall some more, for the oppa can sing. "Poom" is one of Peakboy's projects with members of the Wooga Squad. Wooga who? Oh they're just an ordinary group of friends consisting of just the handsomest faces in South Korea, like Park Seo Joon, Park Hyung Sik and V of BTS. In this track, Wooshik shares his warm and calming vocals and nothing can be more romantic than Wooshik serenading you, right? Let's hope Peakboy gathers their squad up for a song all together because that would be heaven.
Can't freak out enough, can you? Can't get enough of the Summer K-pop either, can you? The balance of party and mellow jams this week is what we all need. Make the rest of your chill-out sessions this season worth it with the best new K-pop and don't forget to checkout next week for more! Annyeong!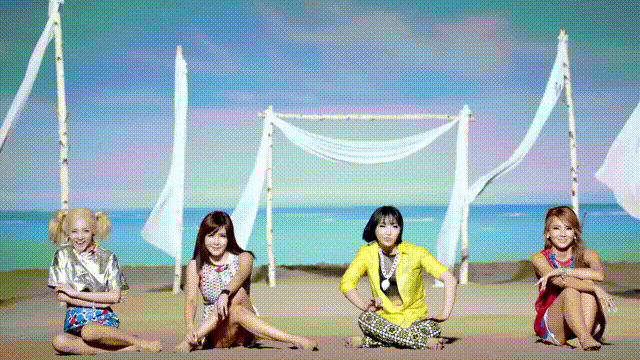 Gif by 2NE1 / YG Entertainment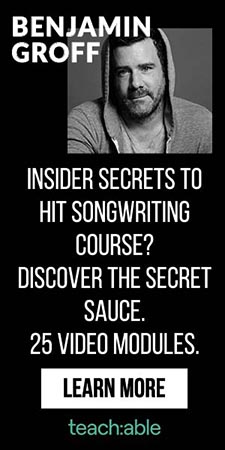 Hannah Lee is a Hallyu enthusiast from K-music to K-drama to K-food and even K-fashion. By day she takes her architectural apprenticeship, but by night she fangirls till sunrise. According to her latest MBTI test, Hannah is a perfectionist who has a lot of miscellaneous thoughts and is lazy... but passionate!