BEST NEW K-POP: THUNDEROUS BEATS TO FINALLY DEFEAT THE SUMMER HEAT
First of all, I know the title of today's round-up is quite cheugy- mian not mian (sorry not sorry)! Because this week's Best New K-pop is as hot as it gets. We got the hottest boy group today, the Stray Kids. We got the hottest girl group this summer, the Brave Girls. We got the hottest female rapper in all of Korea, the one and only CL. We Are: The Guard has got you, drop the eumak (music)!
STRAY KIDS - THUNDEROUS
After dropping album teasers with over 26 million views on YouTube, the crowned kings of Kingdom finally released No Easy's explosive masterpiece. "Thunderous (소리꾼)" is literally everything from hip hop to rock to the most exciting of 'em all, gugak, the traditional Korean music. The diverse structure of the song, the super bass and instrumental march are all an adventure to the ears. I love how the boys loosened up the choreography as well to focus on their aggressive song delivery. The successful 16-million viewed MV is enjoyable by the whole family with it's cartoon animations and historical Korean setting altogether.
CL - SPICY
"She goes by the name CL of 2NE1. It's been a long time coming' but she's here now." CL is finally back from the studio with "Spicy." You can always expect the best production from the badass eonni (big sister). The supreme techno hip hop beat, the nostalgic energy and her personality is hella hot. Not to mention that proud Asian mood- how she emphasizes the Korean spice in her rap, serving a menu of samgyetang (chicken soup) and tteokbokki (spicy rice cakes). As ever, her music is an abstract work of art.
KWON EUNBI - DOOR
When one door closes, another one opens. The recent disbandment of "nation's girl group" IZ*One was heartbreaking news, yet I can't help but celebrate leader Eunbi's solo time to shine! "Door" from her debut album, Open, is a mix of 60s swingish jazz and modern K-pop. The glamorous Eunbi sings about a secret relationship, ooh lala~ and her highly ranged voice alone is golden. Did you know that from girl groups Kazoo to IZ*One, this is her third time to debut? Still she never gave up on singing. #BestGirlEunbi indeed!
T1419 - FLEX
The variety of styles in this week's round-up is wild! Hip hop meets theater and sports in Korean-Japanese boy group T1419's latest single, "Flex." I don't think the orchestral, symphonic mix-up has made this huge of an impact in the K-pop scene since the 2010s, making this song so unique today and once again refreshing. And it's so cool how the buzzy synths and heavy bass create this 3D texture. The ballet scenes in the MV remind me of the 2001 film, Save The Last Dance while the boxing scenes remind me of Rocky.
VERIVERY - TRIGGER
VERIVERY are the most experimental artists this week with "Trigger," and just how can I point out each and every satisfying sound in this song? You can visualize a world under water and even outer space in the instrumental alone, with its distorted synths and glitchy points. Adding in their edgy rap and unpredictable melodies, I believe this song to be VERIVERY's best. I can see the influence of co-Jellyfish labelmates, VIXX, in their creative artistry.
MIRAE - SPLASH
I honestly thought this song would be tropical beach-themed... but boy was I wrong. Mirae are quite the cute and flowery type on TikTok, but get aggressive and brawny as they compare love to strong ocean waves in "Splash." The bouncy beat behind their compelling rap bars and ethereal vocals will hype your night. This song moves the rookie boy group's direction towards hardcore bangers even further as they nail the genre. Plus, the intense visuals of all seven members are really heart-fluttering.
PENTATONIX (FEAT. ATEEZ) - A LITTLE SPACE
Aca-oh my god?! Who knew we'd need a crossover between a capella legends, Pentatonix, and the dark horses of K-pop, ATEEZ! As expected, the colorful harmonizations are amazing and the lovey-dovey atmosphere is all sunshine and rainbows. Although they sing to ask for "A Little Space," the high-school love story feels are super real. We'll be needing more collaborative singles if they keep making us feel this good!
EVERGLOW - PROMISE
Speaking of sparks and feels, this is the awakening call and inspiration we need this week. The fairy-like members of Everglow are here to make a "Promise," hand-in-hand with UNICEF in the organization's Promise Campaign. The futuristic-retro track carries this bright energy along with a hopeful message, for the children to dream of world peace. Great thanks to Everglow for using the music platform to protect our children from violence and to support this movement against abuse and trafficking.
NCT DREAM - LIFE IS STILL GOING ON & ANL
Alongside Everglow, NCT Dream will change your outlook on life for the better with a live performance of "Life is Still Going On." The rap and R&B track is a soulful, feel-good song about playing music to keep you going. In the second half of the live clip, the boys sing "ANL" short for "all night long," another comforting mellow tack to keep you sane. Celebrate NCT Dream's fifth anniversary with us and take the breather you need!
BRAVE GIRLS - DRINKING HABIT (AFTER WE RIDE)
To wrap up this week's round-up, I'll leave you with a sign that Summer 2021 is soon coming to an end- the Brave Girls' repackaged album, After 'We Ride'. We know the girls for their crazy high notes and sexy sax breaks, but now that they reveal a softer side in this mid-tempo, retro track "Drinking Habit," I can now rest in peace. The girls reflect on the party life down the streets of Seoul to this break-up song. Cry it all out guys, a new season is just around the corner!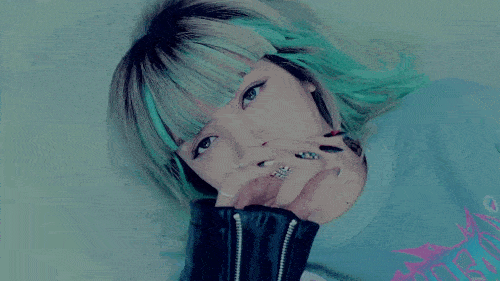 Gif by Blackpink, YG Entertainment
Next week, we'll be waving another annnyeong (goodbye) to August. But great news is that YG Entertainment finally dropped September dates for Blackpink Lisa's solo debut! So don't forget to keep checking back with us on our weekly Best New K-pop. Till then, enjoy the rest of your Summer, chingudeul (friends)!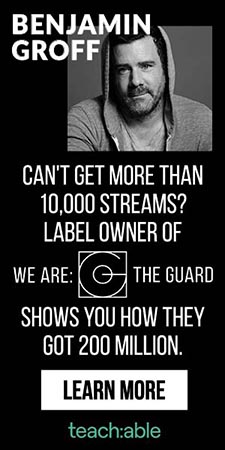 Hannah Lee is a Hallyu enthusiast from K-music to K-drama to K-food and even K-fashion. By day she takes her architectural apprenticeship, but by night she fangirls till sunrise. According to her latest MBTI test, Hannah is a perfectionist who has a lot of miscellaneous thoughts and is lazy... but passionate!