BEST NEW K-POP: FALL IN SARANG THIS SEPTEMBER
Happy Ber Months, chingudeul! Fall season is here and Chuseok, the most celebrated harvest festival in Korea, is just around the corner. So how about we all get this law of attraction going and greet this month with "Saranghae, September" (I love you, September) to keep the good music coming. Start the month right with this week's best new K-pop:
BTOB - OUTSIDER
This song is a total earworm. Strong-standing kings from 2012, BtoB is back to shake up the music scene with a new style, never heard in K-pop before. 4U unit's "Outsider" is not just theatrical jazz with classy rap- you know what? I'll have you figure this unpredictable instrumental out yourself, but it is damn good. I feel so attacked by their golden vocals and stunning visuals! Just imagine how better this song could be when Hyunsik and Sungjae come home from the military. Well, the lyrics are about wanting to be an "Outsider" or something different, exactly what BtoB is. And they can bite with that zombie variant anytime.
BTS - BUTTER REMIX (FEAT. MEGAN THREE STALLION)
"Butter" is running for Song of the Year, isn't it? Who can't get enough versions of this song? Excuse me for the puns, but Megan Three Stallion's fourteen bars of butter added sooo much flavor and her flow is literally smooth. Her voice holds so much power and unparalleled charisma! Want some tea? 1501 Certified Entertainment and distributor 300 Entertainment tried to block this track's release, as they believed it would somehow ruin her reputation. Anyways, she snapped!
KEY (SHINEE) - HATE THAT… (FEAT. TAEYEON OF GIRLS' GENERATION)
"I hate that you're happy" hits so hard, in so many confusing ways, especially as Shawols (SHINee fandom) since the loss of our angel, Jonghyun. With Key's vulnerable lyrics and natural delivery, you can hear his heavy thoughts and feel the pain in his heart throughout the song. When Taeyeon's calming vocals entered, I could feel this sense of security. Though the breakup lyrics come out as if they're singing to each other, I felt Taeyeon's support for her work buddy. The mid-tempo beat and touch of the western Pop created an emotional atmosphere. Masterpiece, indeed.
JAY-B - B.T.W (FEAT. JAY PARK, PROD. CHA CHA MALONE)
The bass sounds so good with headphones on, I will not allow you to miss out on Jay-B and Jay Park's sexy vibes. It's quite tricky watching the MV from listening to the song alone, as the heavy trap sound gives off night-club vibes while the MV has this bright, summer mood. Anyways, it's all chill until the GOT7 leader starts dancing and you soon start to follow. BTW, not only are they both Jay's, but both bros started at JYP. With their vocal skills and b-boy history, they are so much alike, and I just find this pairing so fun.
LEE HI - ONLY
Lee Hi's voice in "Only" is amazingly beautiful along with the sweet and spring-like instrumental, I wanted to cry halfway through the song! Lee Hi has always been known for having a deep and soulful voice as a female K-pop idol since the young age of sixteen. I'm so happy to see her growth and exploration of genres aside from R&B and hip hop, because in ballads like this, she's able to showcase her diverse range and belt out long high notes. Lee Je Hoon and Won Jin Ah brought my tears to another level, but I don't want to spoil it for you. Just prepare some tissue.
MCND - MOVIN
Okay, I see what they doin' here. MCND which stands for "Music Creates New Dream" is on the "Move!" On a mission to "Find the stage," the five-member boy group explore around the world, in and out of space, to find the perfect mic. What a unique concept! The festive hip-hop track is so full of hype with its heavy bass, colorful instrumental and splashes of Hindi-Spanish influences. Though, I can't quite believe how underrated MCND is. I hope this song enlarges the fandom, because their rapping skills are on fire and their vocals are exquisite. #StanMCND!
LEE CHAN WON - CONVENIENCE STORE
If you haven't heard Korean Trot music yet, it's my pleasure to introduce this special genre of K-pop through Lee Chan Won's "Convenience Store." Trot is an old-fashioned style of singing which originated during the Japanese occupation of Korea in the 20th century and still exists (especially in the provinces) until today, somewhat like Country music. The fun rhythms and curly notes, as sung by Lee Chan Won, have the infectious happy virus, don't they? His comedic act as the store owner who is there to provide both the daily needs and moral support of his neighbors, reminds me of Backstreet Rookie!
AHN YEEUN - NIGHT FLOWER
Am I seeing right or have I been reading too many webtoons? Well, after some research, it turns out that this song is actually an original soundtrack for the boys love manhwa (Korean comics or manga), Painter of the Night. How cool is that! Ahn Yeeun's vocals are so emotional in "Night Flower," and rather than the abovementioned Trot, this song is more of an Traditional Ballad with her oriental style of singing. Her accent adds so much powerful character and texture to the song, her voice is very engrossing. I think I'll start reading his manhwa as well.
YONGYONG - RAINSTAR *:・゚
I think I just found my new obsession! This is my first time hearing her out and it's a whole new yet nostalgic experience. YongYong is a 23-year-old singer-rapper who debuted in 2017 (where was I all this time?) under MIXINMEDIA. So, she does hip hop too? Yet "Rain Star *:・゚" is a pop rock banger and I am feeling greatly empowered! The pink hair, the cheetah prints, the rock star set-up and cheer leaders remind me of the superstar life I dreamed of as a little girl in the 2000s. I think you'll fall for her voice and the positive energy it passes, too.
FROMIS_9 - TALK & TALK
This week's feel-good song comes from none other than the charming talents of fromis_9, who is completely under Pledis now? OMG! I really hope they achieve the full freedom to explore their artistry even further. "Talk & Talk" is a light and upbeat bubblegum-pop track from 9 WAY TICKET. I fancy the retro South-European aesthetics and apartment concept, it fits the go-around-the-world theme of their album! "Talk & Talk" is a bop and I hope their efforts are well-promoted this time around. Fromis_9 deserves the world!
-----
There we have it, chingudeul! I'm so glad I got to share some Trot and Traditional Ballad with you guys because those songs are so popular in Seoul right now, and now we know exactly why! And by next week, Blackpink's Lisa will be making history! I can't wait to share the moment with you here on WATG's Best New K-pop. Till then, annyeong! Saranghae, September!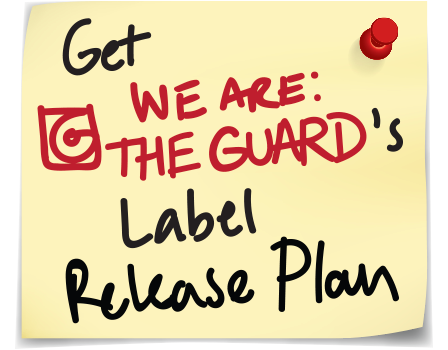 Hannah Lee is a Hallyu enthusiast from K-music to K-drama to K-food and even K-fashion. By day she takes her architectural apprenticeship, but by night she fangirls till sunrise. According to her latest MBTI test, Hannah is a perfectionist who has a lot of miscellaneous thoughts and is lazy... but passionate!