BEST NEW K-POP: HAPPY CHUSEOK, HAPPY THANKSGIVING!
추석 잘 보내세요! or "Chu-seok Jal Bo-nae-seyo!" is how we greet each other "Have a good Chuseok!" for Korean Thanksgiving. During the three-day long holiday, Korean families celebrate the September full moon with festivals and family gatherings, to thank their ancestors for the plentiful autumn harvest.
Sadly, the annual Idol Star Athletics Championships Chuseok Edition was not hosted this year due to pandemic restrictions in South Korea. Well, our faves do deserve a break, right? The idol Olympics can wait. For now, let's check out who's been working over the holidays to release this week's Best New K-pop!
 
NCT 127 - STICKER
We've seen NCT go back in time for old-school swag. We've seen them go far into the future and out into space. We've heard industrial hip-hop, noise pop, all of that. Thanks to NCT, the art of distortion is now a thing in K-pop and 127's "Sticker" does it all. Uniquely beat-driven, the boys played around passing vocal and rap parts in a relay, but the group chorus is most entertaining. They remind me of how Super Junior and Exo changed the game during their glory days. NCT 127 is now taking over!
YANG YOSEOP (HIGHLIGHT) - BRAIN
One of the most iconic vocalists since 2nd generation K-pop, known for his honey-rich golden voice, Yang Yoseop everybody! Can you believe that his latest album, Chocolate Box, is his very first studio album since 2009? The lead track "Brain" is a sexy R&B song about searching for someone that he can't seem to take his mind off… just like his music! He never gave up on exploring his sound and releasing this album. Determined and passionate, how smexy is that!
JEONGHAN (SEVENTEEN) - DREAM
Carat's angel, everyone's angel, Yoon Jeonghan finally released a solo track! Being one of the most chaotic members of Seventeen, this peaceful acoustic track was a beautiful surprise. It's self-written and composed by the angel himself! With his romantic and heartwarming vocals, Jeonghan croons of a simple and dream-like love. And you aren't dreaming… so enjoy the song!
STRAY KIDS - SURFIN
The duality of these boys in NOEASY from the hardcore "Thunderous" to this cute summer track "Surfin" is wild. Created by Lee Know, Changbin and Felix, I think this is their most Western-influenced song so far. The bouncy synths, buzzy vocals, the beach feels are all super fun and refreshing. I can feel that the summer breeze hasn't left town just yet. I'm vibing Stray Kids in these bright colors too, hoping to see more of these light tracks in the future.
KIM WOOJIN - MY GROWING PAINS
Here we have a former one who never strayed too far, thank God! Page after page, chapter after chapter, Woojin continues to tell his idol-journey through "My Growing Pains." This song hits hard as he sings about isolation and suffocation, like the pain that can't be healed when you're locked or alone. Yet, the sweet instrumental and catchy melody will still make you smile to the deep alternative R&B track. Thanks for the comfort, Woojin-a!
SEORI - DIVE WITH YOU (FEAT. EAJ)
Remember the lovely female voice singing "say you love me" in TXT's "0x1=LOVESONG?" This is her, the mysterious Seori with the talented eaJ, who we know well as Day 6's Jae. "Dive With You" is a soul-healing, chill track filled with Seori's eccentric and Jae's dreamy vocals. Similar to "Lovers in the Night," this song represents our LGBTQ family and paints a picture of love compared to a breathtaking summer paradise. I hope to see more freedom in K-pop. Thank you, Seori!
JAMIE - NO NUMBERS (FEAT. JMIN)
If y'all are looking for something new and authentic, Jamie is your girl. She has so much talent and character, she is way more than "that former JYP artist," so hear her out. "No Numbers" comes in both Korean and English versions, sung on a soulful R&B instrumental. The diva sings about not giving literal sh*t to numbers (views, streams, whatever they are) as she makes music to simply express herself! Queen things! Uprising Korean-American rapper Jmin shared his skills, fresh off the boat. So look forward to more.
YERIN BAEK - ANTIFREEZE
Jamie's former partner from JYP's 15&, Baek Yerin, is also back with new solo music! Pulled straight out from a late 80s radio, "Antifreeze" is a relaxing jazz track with homey vibes and a lovey dovey atmosphere. I find this song so cute as she sings about a young couple who find warmth in each other's presence despite the cold and rainy weather in Korea. Although the song has no official music video, I can already imagine a full K-drama or webtoon series in my head while listening to the song.
LISA (BLACKPINK) - MONEY
We are all sharing the same interests here, aye? That money, haha! When you're in need of motivation to get working, this is the new go-to song. The boss energy, the restless swag- "Money" (pertaining to the song) will make your world go round. You know what, Lisa? Take my money. I'll get our chingus to empty their pockets and buy your album, right now. The song is all over TikTok and I couldn't be any less on LSS.
OHMYGIRL - DUN DUN DANCE (JAPANESE VER.)
If you know this song, we must be besties. This song and these vibes are my personal favorite from OhMyGirl, ever! "Dun Dun Dance" is such a perfect fit to the kawaii taste. It's to these exciting bubblegum-pop tracks that you realize, life can be fun too. This special clip was actually posted last month, but their official CD will be released today for our chingus in Japan to enjoy! So will you dun dun dance with me, please?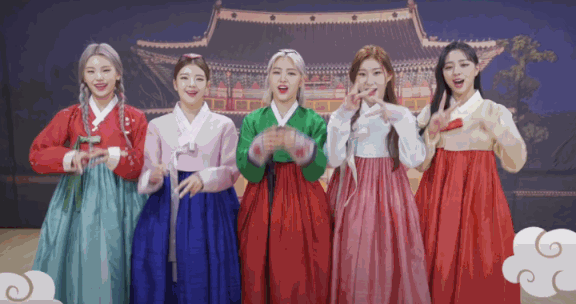 What now? It's time for good food (Koreans recommend sweet bean-filled rice cakes called songpyeon) and some recharging, as well. We'll be needing more energy for the ber-months left to come! See ya next Thursday for more of the Best New K-pop from Itzy to AB6IX and many more. Happy Chuseok, chingudeul! Annyeong!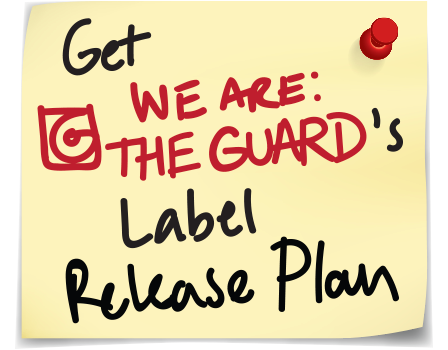 Hannah Lee is a Hallyu enthusiast from K-music to K-drama to K-food and even K-fashion. By day she takes her architectural apprenticeship, but by night she fangirls till sunrise. According to her latest MBTI test, Hannah is a perfectionist who has a lot of miscellaneous thoughts and is lazy... but passionate!