BEST NEW K-POP: THE IDOLS VS THE ROOKIES, KICKING OFF OCTOBER
Chingudeul! We're in the last three months of the year. School and work must be hectic, but I can feel that you're doing your best. Jalhaesseo (way to go)! Well, I wish not to add to your stress but I would just like to remind you, or should I say 'forewarn you', that awards season is on its way.
The Mnet Asian Music Awards (MAMA) 2021 (something like an Asian Grammys) will be held this December 11 in Paju City, South Korea. Nominees will most probably be announced by the end of October, so expect to hear soon from your fave idols who've been hiding in the studio all year round. This week's Best New K-pop alone is an intense competition between top idols from Twice to ATEEZ and rising rookies from aespa to WEi. Ready?
TWICE - THE FEELS
Nation's girl group, TWICE finally joined the full-English song hype with "The Feels!" Yet I love how the groovy, retropop track keeps its distinct vibe from Western pop. That natural rush we get from K-pop can still be felt in their solid vocals, clever choreography and popping visuals. I love how the music video jogs fun memories from our all-time favorite moments, like the rock fits from "Yes or Yes," the cheer squad concept from "Cheer Up," and the lovely prom setup from "What is Love?'' This new chapter in Twice's career will be an unforgettable highlight of 2021. Proud ONCE here!
Trivia: Did you know that full English-language songs sung by Korean artists have been around since the 2nd generation of K-pop? Underrated bops like Boa's "Eat You Up" in 2009 and Girl Generation's "The Boys" in 2011 took time to appeal to the stan community's taste. But now that K-pop is everywhere and flourishing in the international market, promoting English songs such as Rosé's "On the Ground" and BTS' "Butter" pay off in no time. Congrats to Twice for keeping up!
AESPA - SAVAGE
Randomly hearing "Black Mamba" or "Next Level" on the radio may give you the idea that aespa has been running long in the game with their high-quality music so far. But the rookie girl group (of just eleven months!) is back to give their all in their first mini album and title track "Savage." This production brings us closer than ever to the Kwangya experience, an alternative universe that SM Artists have been teasing us with for quite some time. Aespa is one of the few girl groups today who dare try futuristic and noise hip hop, similar to the style of their sunbaenim (seniors), NCT. Topping their rap with ethereal vocals, I'm having thoughts that these perfect talents aren't human at all.
ATEEZ - ETERNAL SUNSHINE
ATEEZ knows how to keep the fans coming and entertained by posting music videos a month after song-release. While "Deja Vu" was an awesome title track to ZERO : FEVER Part 3, "Eternal Sunshine" is quite the fan-favorite. We're already a few weeks into fall season but ATEEZ will have you missing the beach with this tropical EDM track. My heart drops hearing their beautiful vocals and I don't know, I just feel teary by that magical synth loop post-chorus. The song's about making each moment memorable and ATEEZ is giving me this moment right now. I'm in love!
YOUNGJAE - VIBIN
Freedom in K-pop has never felt so great ever since GOT7's departure from JYP Entertainment. As proven, their solo voyages have allowed them to connect to Ahgases (fandom) even more with music closer to their hearts. Who here missed Youngjae? I've been freaking excited for this one! He's finally back with his first mini-solo album, COLORS from Ars, and title track "Vibin." The vibes I get are full Youngjae- gentle, yet fun and real. The R&B, alternative-pop track has this subtle, sexy funk that we haven't heard from him before in GOT7s discography. But don't get me wrong, I hope the boys reunite soon now that they've all settled down.
GOLDEN CHILD - DDARA
Last August, "Ra Pam Pam" from Golden Child's second studio album, Game Changer, dominated Billboard World Digital Song Sales and iTune charts, raising the K-pop flag to an international audience. To celebrate the boy group's soaring success, here's the repackaged album and single "Ddara!" I promise you, this'll be a total refresher among the songs in your current playlist. All about a mysterious love, this song is a classy mix of new jack swing and dream pop. The beat is catchy, their vocals are so smooth, but my favorite part is their fierce rap verses.
WEI - STARRY NIGHT (PROD. DRESS)
Happy First Anniversary, WEi! It seems just yesterday that the rookie boy group debuted on stage with their very first song, "Twilight." I'm emotional right now, realizing that the earth just completed one revolution around the sun, meaning 365 nights full of stars with WEi and "Starry Night" is like celebratory fireworks. The arrangement from acoustic R&B verses to EDM and disco breaks is an instrumental masterpiece alone, but their vocals bring the music to life. I think WEi has one of the most unique combinations of diverse tones and vocals among 4th generation K-pop idols.
WOODZ - WAITING
UNIQ and former X1 hottie, Cho Seungyoun aka uri Woodz oppa, is back with his third mini album, Only Lovers Left. Now if that ain't a steamy name for an album, I don't know what is making me feel so hot. In this title track "Waiting," the instrumental is upbeat and edgy, yet his voice holds so much drama and appeal. He has me weak and I wish for a longer version of this song because three minutes and a half are not enough. Woodz expanded his artistry even more, explored rock and Latin rhythm and percussions, and killed it. If you're heartbroken, waiting on someone or in a toxic relationship? The song hits hard.
BLITZERS - WILL MAKE A MISTAKE
Is it just me? I'm digging the name 'Blizters' and I just found out that their meaning behind is to "charge towards the world with music and dance moves in a blitz." Well, the seven-member rookie boy group surely did so in "Will Make a Mistake." The song is rock-driven and goes hardcore in a bright and quirky way and their overall performance is super fun. I'm currently addicted to the chorus chant and kick-moves. This song could open or encore a concert and the audience will go wild. I feel like their music will stick to me. I hope their fandom continues to grow, there's so much potential!
LUNA - MADONNA
Our last two songs today come from the strongest vocalists in the 2nd to 3rd generations of K-pop. I just wanna bow down to Queen Luna. Her vocals are uncomparable and the only singer that can challenge is herself. I love how she starts the song with a powerful ballad piece before going vogue pop. This song speaks of dreams and ambition, her choreography and fashion are works of art, everything about this song boosts my confidence. If we could have Luna, Madonna, BoA, Lady Gaga and Britney collab one day, that would be iconic.
SANDEUL - THE IMAGE OF YOU (REMAINS IN MY MEMORY)
Are there any avid watchers of Hometown Cha-Cha-Cha here? I didn't want to spoil myself as I am just about to begin watching the series (I know, I know, I'm sorry but I tend to wait then binge)! This OST music video is a sneak peek into the series and I can't resist as it's currently trending. After all, the mellow track is a nice balance after a long week of experimental sounds and upbeat bangers. Sandeul's voice is so heartwarming, it takes me back to his golden days in B1a4. I might as well wrap this up and begin tonight!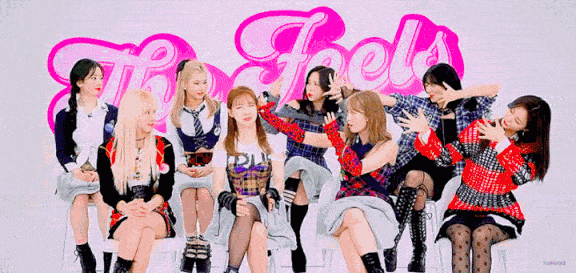 Now, we have the first week of the last month (before nominations) down, but don't be too hasty in placing your bets for Song, Album and Artist of the Year. Next week's Best New K-pop will be just as overwhelming with music from Nation's Pick Jo Yuri and trending boy groups Cravity and Enhypen. Till then, take a break and have a nice weekend, jalhaesseo chingudeul. Annyeong!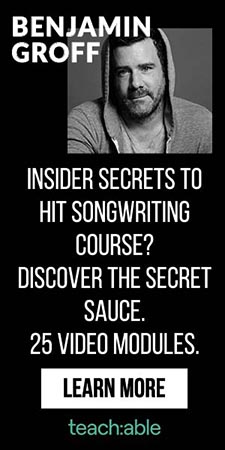 Hannah Lee is a Hallyu enthusiast from K-music to K-drama to K-food and even K-fashion. By day she takes her architectural apprenticeship, but by night she fangirls till sunrise. According to her latest MBTI test, Hannah is a perfectionist who has a lot of miscellaneous thoughts and is lazy... but passionate!