BEST NEW K-POP: THE MAMA 2021 NOMINATIONS ARE OUT, BUT DON'T FORGET THESE NOVEMBER COMEBACKS!
2AM Saint O'Clock by Big Hit Entertainment, CC BY 4.0
Annyeonghaseyo, chingudeul (hello, friends)! The lists of nominees for this year's Mnet Music Asian Awards (MAMA) are finally out! Mnet also announced the change that not our votes, but a panel of judges will determine the daesangs (grand prizes) of Artist, Album and Song of the Year, leaving stan Twitter in total chaos. Well whether tea spills or not, I gotta say that after a year of sharing the weekly Best New K-pop here on We Are: The Guard, the music has been overwhelmingly awesome and all of our faves deserve the best!
For now, let's drop the fandom wars and catch up instead with the newest November comebacks from Somi to Laboum to 2AM. This week's line-up is insane, so no skips, kaja (let's go)!
SOMI - XOXO
From competing to be in Twice on Sixteen- to winning the Nation's Center spot on Produce 101- to signing with the biggest YG producers under The Black Label- Jeon Somi has finally conquered the world with her debut studio album and title track "XOXO." The entire stan community is singing together! As catchy as the melody is alone, the overall anthemic track is catharsis. Somi's charismatic vocals on this westernish pop and K-hiphop mix will channel your inner boss and snap. "Birthday," "What You Waiting For" and "Dumb Dumb" were all great dance tracks, but I think this song has most heart and is just sensational. Chukhahaeyo (congrats), Somi ya!
TXT - FROST
What I think makes Tomorrow X Together most influential among idol groups today is very clearly manifested in "Frost." It's how the boys not only sing with much emotion, but make you actually feel as if the lyrics and feelings are yours. "My fate is what? What's the right answer?" are questions we all want to ask ourselves and TXT put 'em in words. Also closing the rock album The Chaos Chapter: FIGHT OR ESCAPE, this sudden electro hip-hop track may be hinting at another shift in genre for their next comeback. Surprise us, TXT!
F.HERO X MILLI FEAT. CHANGBIN (STRAY KIDS) - MIRROR MIRROR (PROD. NINO)
This week's international crossover is "Mirror Mirror" by iconic Thai Rapper F. Hero, MAMA Best New Asian Artist Thailand 2020 Milli, and none other than our all-rounded rapper Changbin from Stray Kids. This hip hop track goes hard exploding with rap talent and Asian swag. The fusion of trap and oriental elements gives a colorful light to this new sound in hip hop. I'm loving the representation and MV set giving off Crazy Rich Asians energy. If I drive to work listening to this song, I'd be on top of my game for the day.
THE BOYZ - MAVERICK
The Boyz are back this fall after their summer success "Thrill Ride," transformed into (well, I'm not quite sure but I think you'd agree) Alice in Borderland players with a hardcore track "Maverick." Aside from the exciting MV plot, I'm thrilled by the music, guys! I just love growing goosebumps when hip hop and march meet, especially in K-pop. The song creates an intense and magical atmosphere, similarly felt in BTS' "On." The powerful vocals and aggressive rap lines answering back to each other build tension and drama. So cool!
PARK JIHOON - SERIOUS
Can we dub Park Jihoon as the Prince of All Seasons? I'm losing count of his comebacks this year, but it's all good! Shortly after "Gallery," today's "Serious" is the latest single off his fifth mini album, HOT&COLD. Out of all the styles this man slays, I personally think that R&B and rap brings out his killer skills most. His vocals are so smooth yet so diverse when rapping, literally a one-man show! Dance-wise too, the choreography is impressive. I'm too happy for a sad song about abandonment in a relationship, but Jihoon got me!
LABOUM - KISS KISS
Our fairies of 3rd-generation K-pop are back and love is in the air. I'm quite sad that Leader Yujeong had to leave before this song came out, but still so excited to see what the now quartet has to offer after renewing their idol contracts. Going for the sweet and sexy concept, "Kiss Kiss" highlights the girls' honeyed vocals and sugary rap. The mellow R&B track gives off 90s vibes with the siren synths, perfect for the fall and early Christmas season. The melody is appealing and easy to follow, such a bop!
BOL4 - BUTTERFLY EFFECT
If you don't stan BOL4 yet, this is your calling! BOL4 is a tricky name read as "Bol-bba-gan" (blushing), "Sa-chu-ngi" (puberty) but can be shortened into "bol" and "sa" (which means four). The former duo brought us the greatest mellow hits from Seoul including "Galaxy" and "Some." But today's "Butterfly Effect" still has remaining member Ahn Jiyoung flying high! For the lonely hearts out there, Jiyoung's ethereal vocals express loss and longing in this rock-ballad track. Despite the sad story, she ends the song with a radiating and hopeful smile.
LEO (VIXX) - I'M STILL HERE
Our last three artists this week are among the hottest oppas from the 2nd-generation K-pop era. First off is main vocalist Leo from the Kings of Concepts, VIXX. Freshly discharged from his two-year military service, he must've gone straight to the recording studio! "I'm Still Here" is a vocal pop-ballad which from the very first second creates an emotional atmosphere. As a Starlight, I can feel his warmth and sincere loyalty to the fans. The MV takes place in a closing photography studio, but let's hope best that this song really means that he's staying longer!
2AM - NO GOOD IN GOOD-BYE
It's been seven years since we last heard from the most iconic ballad group in K-pop, 2AM. Did nobody see this coming after 2PM's (their dance counterparts) "Make It" last June? 2AM was uniquely joint-managed under JYP and Big Hit Entertainment in 2010. Knowing Jo Kwon, Changmin, Seulong and Jinwoon best, JYP and Hitman Bang wrote and produced 2AM's latest singles "No Good in Good-bye" and "Should've Known" themselves. "You say I did nothing wrong, so you're even sorrier." The 4-minute K-drama stars Kim Sohyun and Junho, giving justice to the heartbreaking vocals.
SUPER JUNIOR-D&E - ZERO
Dancing duo and truest of friends, Donghae and Eunhyuk are back with their first full album Countdown and newest song "Zero!" The SuJu sub-unit had their first song 10 years ago and today the oppas are more youthful than ever. I don't think I've heard them do dreamy mixes of EDM before, so this must be very refreshing for Donghae and Eunhyuk as well. The groove is undeniably contagious and I just wish that we could've had this out earlier in the year, in hopes of MAMA eligibility. I'll just be blasting this song throughout 2022 for sure!
MAMA 2021 will obviously have us wrecked for the rest of the year, but don't forget to continue supporting the newest comebacks this November. We'll be having B1A4 and VICTION on next week's Best New K-pop! Till then, here is a bonus track of Jungkook covering Harry Styles! Annyeong!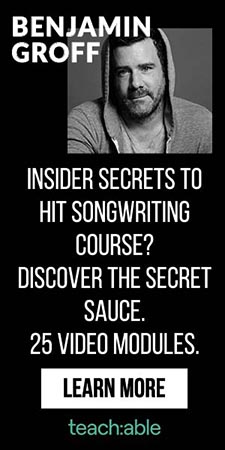 Hannah Lee is a Hallyu enthusiast from K-music to K-drama to K-food and even K-fashion. By day she takes her architectural apprenticeship, but by night she fangirls till sunrise. According to her latest MBTI test, Hannah is a perfectionist who has a lot of miscellaneous thoughts and is lazy... but passionate!