BEST NEW K-POP: 10 NEW K-POP SONGS SPREADING THE 'SARANG' THIS FALL
COSMOS Message Film Thumbnail by 131Label, IOK Music
Annyeonghaseyo, chingudeul (hello, friends)! How is your week so far? Need an idol newsbreak? Well, T-ara is back after four years, IZ*One's Yujin and Wonyoung are set to debut in a new girl group named IVE, and EXID Hani's highly-anticipated K-drama IDOL: The Coup finally kicked off! Is 2021 atlast making up for the heck we've been through this year? I think yes!
But what you're really in need of right now is We Are: The Guard's recommendations for this week's Best New K-pop. Our faves are serving varieties of genres, spreading good vibes and sarang (love)!
MJ (ASTRO) - GET SET YO (FEAT. KIM TAEYEON)
Chukhahaeyo (congrats) to our "Happy Virus" MJ for a superb solo-debut! If you haven't heard of Trot yet, this is an old-fashioned style of singing with a rollercoaster melody and lots of curly notes, which originated during the 20th century Japanese occupation of Korea, and today remains as Country-pop music. Adding in splashes of funky K-pop, we have MJ's "Get Set Yo," featuring 9-year-old Miss Trot finalist, Kim Taeyeon. More than just making us laugh, the ASTRO member shared his unique creativity and potential as a solo artist. To hear some more, singer Lee Chanwon has also been topping Seoul charts recently with "Cheer Up" and "Convenience Store," -a few more songs to complete our trot crash course!
SHOW ME THE MONEY 10 - WAKE UP (FEAT. GAEKO, PROD. CODE KUNST)
Any Show Me The Money fans in the house? You must've at least heard BE'O's audition piece "Counting Stars" on TikTok, that catchy song with a "better than your Louis Vuitton~" line. Team Gaeko X CODE KUNST form a dream team including rappers SINCE, Tabber, Ourealgoat, Jo Gwang II and Ahn Byeongwoong for "Wake Up," a very chill acoustic rap track. Fans say the happy vibes are undeniable and super refreshing after seasons and seasons of aggressive rap genres. Their tones are so diverse but their teamwork is natural and they just enjoyed their time on this morning-coffee song (and on stage, too!)
JIN (BTS) - YOUS (JIRISAN OST)
Mr. Worldwide handsome aka Jin is here to prove that he is not just the pretty face of K-pop, but an all-rounded artist as well. Taking part in the K-drama original soundtrack for Jirisan (Mount Jiri), Jin is bringing viewers above clouds with his highest level of heavenly vocals. Well, the BTS member always takes over the lulling parts in his group's discography, but the entire song "Yours" is all him- heaven indeed. "Every day you seem too far away, every time you do I tell myself, I'm waiting here," -oppa, isn't this our song to you?
TO1 - NO MORE X
Everybody keep caution and watch out for TO1. The ten-member idol group created by the survival show, World Klass, is back with a belated Halloween track, "No More X." But brooo, this song is my personal favorite this week. Not only are they killin the sci-fi concept and quality cinematography, but their musical talent stands out among the blasty hip-hop trend in boy group comebacks these days. The rap verses go hard, the vocal melodies have a beautiful theatrical touch, and their unpredictable formations and creative choreo bring out their inner beast. I know the word 'masterpiece' is overused these days, but TO1 really created one.
ONEUS - LUNA
I know y'all will just love ONEUS' "Luna," a surprising mix of traditional Korean music, heavy R&B, and a touch of rock. Dancing in hanboks under moonlight might remind you of the Stray Kids' "Thunderous," but ONEUS' serve is fascinatingly different. The oriental elements and modern instrumental are balanced and blended so well that if you just immerse yourself, you might shed a tear. The chorus punches well and their poetic dance is purely graceful. "Like a white flower that blooms against the moonlight Like a dream that disappeared overnight I can't even go ten miles after following the stars."- beautiful!
VICTION - SWEET TRAVEL
Happy 5th Anniversary, Viction! This year's celebratory song for Viction's fifth anniversary is this adorable digital single, "Sweet Travel!" The bright pop-rock track is for no other than the lucky ALICE fandom. I can just imagine the boys singing their hearts out in the studio while recording this song because their vocals are so full of loving emotion! The song is a total mood-booster filled with elevating spirit. "Shine bright like starlight, there won't be a final destination," uhm yes because, the sweet travel we're on together will hopefully never end!
BILLLIE - RING X RING
This week's hot debut is from Billlie, a 6-member Korean-Japanese girl group under Mystic Story Entertainment, and you may have heard of them before! Members include rapper Moon Sua, well-known YG trainee and sister of Astro's Moonbin, and cutie Suhyeon from Produce 101 and Mixnine. Kicking off to an awesome career, Billlie's debut single "Ring X Ring" introduces another new sound in K-pop. The song shifts from hip-hip verses to disney-melodic choruses, backed with distorted ringing synths which unexpectedly all come together just fine. Adding in a a hardcore dance break, the girls showcased all their talents in store. Cheers to Billlie!
MC.MINZY - LIKE A STAR
No, this is not the Dancing Queen Minzy from 2ne1! Rapper-comedian Jeong Junha created his persona MC.Minzy to share his musical talent and spread good vibes all over South Korea. "Like A Star" is a groovy disco track full of funk and romance. "The cool autumn wind is briskly, the sunset crashing through the car window. I feel so full, the rhythm that makes me flutter,"- I could dance all night to this song. It's nice to see fans (even non-fans) having a good laugh and enjoying the fun-filled music video.
B1A4 - ADORE YOU
Slowing down, we have 2nd generation idol group B1A4, who have returned with an emotional ang healing track titled, "Adore You." Written and composed by lead vocalist Sandeul, the group expresses their appreciation and gratefulness for the BANA fandom. This ballad piece is perfect to play on the snowy nights, back to back with 2AM's latest "Should've Known." It's a blessing to witness the captivating vocals that B1A4 developed over the years. With Sandeul enlisting for military service on November 11, who knows when to expect the group's next comeback? Oppa, hwaiting!
BI - UNCERTAINTY, THE BEAUTY OF YOUTH (COSMOS MESSAGE FILM)
By the time this is posted, all ears will surely be on K-pop's musical genius, Kim Hanbin aka B.I. Shortly after his successful grand comeback in the industry with Waterfall and "Illa Illa," the King is releasing a half-album titled Cosmos. We will be getting back to the title track next week, but do you guys notice the cool connection between "Nineteen" and "Nerd" (songs about the beauty of youth) and "Cosmos" and "Lover" (songs about the uncertain phenomenon of love)? I can see that Cosmos will tell everyone's story, and these album songs represent chapters. The mixes of rap and alternative rock expose B.I's gentle side, but his skills are still very scary. I'm so excited for this!
I can't wait to soon share more of Cosmos and my feels, but I hope ya'll find this week's top 10 songs as amazing as I did. I'm filled with love because TO1 and ONEUS won my heart big time! B.I, TWICE and T-ARA are up for next week's Best New K-pop, so stay tuned! Have a nice weekend ahead, chingudeul. Annyeong!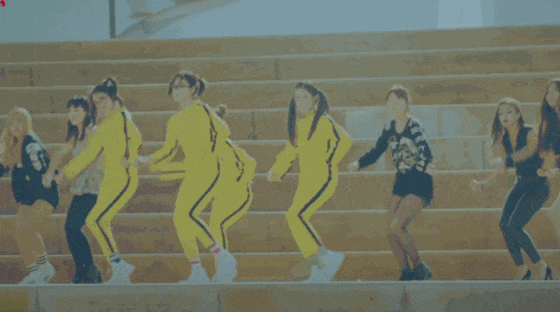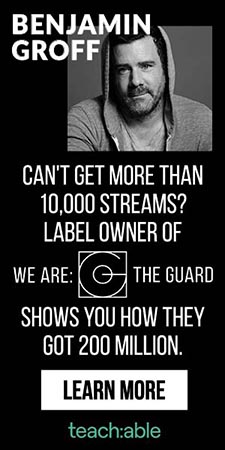 Hannah Lee is a Hallyu enthusiast from K-music to K-drama to K-food and even K-fashion. By day she takes her architectural apprenticeship, but by night she fangirls till sunrise. According to her latest MBTI test, Hannah is a perfectionist who has a lot of miscellaneous thoughts and is lazy... but passionate!