BEST NEW K-POP: THE NEWEST WINTER K-POP SONGS COMING THROUGH!
ATEEZ Treasure Ep 2 Album Art, by KQ Entertainment, CC by 4.0
Annyeonghaseyo, chingudeul! I still can't believe that we're already in December, but after checking out my Spotify Wrapped results (which btw came out Treasure atw) and back-to-back Asia Artists Awards (AAA) and Melon Music Awards (MMA), the year-end is slowly sinking in. I guess with all these recently intense debuts from IVE, Xdinary Heroes and exciting comebacks, the 2021 K-pop hype is still too high to come to an end.
Cheers to AAA and MMA daesang (grand award) winners BTS, IU, NCT 127, and Seventeen! Let's see if they grab the same daesangs during this weekend's 2021 Mnet Asian Music Awards (MAMA). Till then, here's this week's Best New K-pop:
ATEEZ - TURBULENCE
Here is the Christmas K-pop we've been waiting for. ATEEZ' is the first idol group to send us hugs this winter season through a heartwarming track, "Turbulence" from their eighth EP, Zero: Fever Epilogue. While the song brings back memories from our pre-pandemic days, the music video is set in the quiet homes, classrooms and cityscapes of Seoul, which the eight-member boy group filmed individually, showing the members' different sentiments. Thanks to this beautiful ATEEZ ballad, sparks of hope and dreams will surely reignite for Christmas!
XDINARY HEROES - HAPPY DEATH DAY
While JYP's youngest idol groups (and MAMA nominees) Stray Kids and ITZY are at their peaks in their careers, I was fairly stunned to see the company's teasers for their upcoming rookie artists. But who knew that Xdinary Heroes would turn out to be a rock band?! What an extremely cool move! Punk-rock debut single "Happy Death Day" changes the idol band game with it's fun fuse of colorful and emo energy. It's good to see this rookie band go in an opposite direction from their labelmates, including senior pop-rock band, Day6.
SHOW ME THE MONEY 10 - DISSONANCE (FEAT. AKMU, PROD. GRAY)
And that's a wrap! Chukhahaeyo (congrats) to Show Me The Money 10's (SMTM 10) newest champion rapper, Jo Gwangil, after a rip-roaring final performance of "Waterbomb." But gaining almost the most views and social attention this season is semi-finalist Mudd The Student for his theatrical and comedic performance with AKMU on "Dissonance." Now if you team up with the greatest songwriters in K-pop, that's already a win. Pretty brave, Changhyuk dissed the show with lyrics, "This is a fad or a TV show," and expressing that hip-hop should be about love and philosophy rather than luxury.
MINO (WINNER) - TANG!♡
After producing for SMTM 10's 2nd runner-up Be'O, our favorite oppa Mino returned with his own third full album, TO INFINITY. I found the title "TANG!♡" quite sexy alone, but his style and rap tone bring the heat up to the highest levels, exceeding expectations. I love how the contrasting sounds between the chill vibes of his vocals and the heavily horned instrumentals play with my ears (and feelings, as well). With his refreshing western cowboy concept, this comeback definitely brightened and added color to the public's impression of him as an artist.
ONF - GOOSEBUMPS
Also going for the playful concept is ONF (short for On N' Off) with a techno dance track "Goosebumps." Well, the song mixes quite a lot actually with elements of EDM, disco, pop and R&B, similar to the styles of senior groups SHINee and BtoB. This definitely has the boys standing out from the wave of industrial hip-hop trends among idol boy groups. Highlighting their creative charms and energetic performance, ONF went all out in giving character. I can't wait to see more of these boys in the future of K-pop, they seem to have a lot of ideas in store.
JIN (BTS) - SUPER TUNA
Coming home from the United States, Mr. Worldwide Handsome extended the summer season with a super fun, techno trot track "Super Tuna." But please do believe that this ain't random stuff off the internet. Trot is an old-fashioned style of singing from the 20th century in South Korea and today remains as their Country-pop music. While Jin sings about literally luring tuna and sharks to his fishing rods, the upbeat arcade instrumental does get your heart flipping and flapping. Laugh along, it's his 29th birthday! Saengil chukhahaeyo (Happy Birthday), Jin-oppa!
RAVI (VIXX) - ANI (FEAT. SOYEON OF (G)I-DLE)
I am so happy these days with all the K-pop rappers bending genres for a change! Known for having one of the most unique and deepest rap tones among idol rappers, VIXX' Ravi is back with solo rock music. "Ani" is a dope mix of electro and pop rock, it's a bop to vibe to on the road or rooftop parties. Lowkey sending Machine Gun Kelly vibes, I'm very hooked. Queen Soyeon's rap verse is everything, once again proving that she can do anything. Exploring what their voices and production skills can do shows how these idol stars developed over the years. Proud Starlight and Neverland, here!
THE BOYZ - CANDLES
Going back to winter K-pop, I'm blessing you with a wholesome track titled, "Candles" by The Boyz. In this live clip, we finally get to hear our favorite oppas gently sing their hearts out through this easy mellow track. Their clear vocals and harmonizations are super soothing and give off the healing energy that we all need for the holiday break, also perfect for evening get-togethers and sleep time for the family. The Boyz perfectly captured the spirit of Christmas which most of us may have never felt coming.
LEE MUJIN - WHEN IT SNOWS (FEAT. HEIZE)
One of the most popular singers in Seoul over the past year is 21-year-old Lee Mujin who rose to fame with "Traffic Light" and "Rain and You." Teamed up with R&B icon Heize, "When It Snows," another perfect soundtrack to our newest winter memories in the makings. The soul-pop love song sets the atmosphere with the fascinating orchestral instrumental and Christmas bells. Have your hearts racing to Mujin and Heize. If the snow reminds you of a special someone, you can maybe slide this song in their messages to let them know!
DAVICHI - EVERYDAY CHRISTMAS
Ballad queens Haeri and Minkyung also return to the music scene but with a livelier piece of music this time. Mood-boosting pop track "Everyday Christmas" has that magical doo-doo-doo-doo melody that will have the Seoulites and soon the whole world dancing for the holidays. If the songs mentioned above soundtrack the peaceful moments, this song would be perfect for Christmas morning and gift-opening sessions. On that note, I'd like to recommend IU's "Good Day," which can be played back-to-back with Davichi.
ANTENNA (LABEL ARTISTS) - HELLO ANTENNA, HELLO CHRISTMAS
One of the most respected record labels in South Korea is Antenna, founded by the one and only You Heeyeol. Now that his company of artists have continued to grow throughout the years, they've composed the perfect station song this year "Hello Antenna, Hello Christmas." All from different generations, we get a feel of the Antenna family vibe with varied vocals from singers Yoo Heeyeol, Yoo Jaesuk, Jung Jaehyung, Lucid Fall, Peppertones, Park Saebyul, Sam Kim, Lee Jinah, Kwon Jinah, Jung Seunghwan, Yoon Seokcheol, Jeokjae, Lee Mijoo, and Seo Dong-hwan.
While we look out for more family Christmas songs from more K-pop record labels, don't forget to vote for your faves before 2021 MAMA this weekend! Who will earn the daesangs for Song, Album and Artist of the Year? Let's see and catch up on next week's Best New K-pop, chingudeul. Annyeong!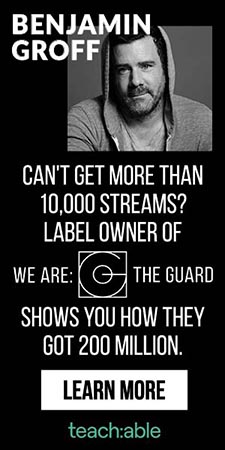 Hannah Lee is a Hallyu enthusiast from K-music to K-drama to K-food and even K-fashion. By day she takes her architectural apprenticeship, but by night she fangirls till sunrise. According to her latest MBTI test, Hannah is a perfectionist who has a lot of miscellaneous thoughts and is lazy... but passionate!