BEST NEW KPOP: MAY YOUR MAY BE FILLED WITH K-POP JOY
Hey there chingus, spring is coming to an end, and so is our wait for some of the most awaited tracks this season. From NCT Dream to ONEUS, songs have been released that are catchy, energetic, and pleasing to the ears. With the current situation, you may need more good news to cheer yourself up. Well, we do have something - BTS is coming back with their latest single "Butter," in a week. Until then, let's better sit back and relax with some coffee and K-pop at home. Here's our take on this week's K-pop releases. Enjoy!
BIBI – LIFE IS A BI…
Strong vocals, compelling visuals, solid storyline- what more can you ask from a K-pop video? BIBI's new track is all of these and more. With this title track off her brand-new album, BIBI shows off her ever-growing versatility with her charismatic and drawling vocals over a mellow piano instrumental with a hard-hitting snare, a bicycle-bell sound and a subtle bassline. The chorus is extremely catchy and is undoubtedly BIBI. Near the end, a string section appears adding a more emotional edge to the track. The song highlights BIBI's dominance and style as an artist at the mere age of 22. This song has fun but underlying melancholic feel throughout. The last two singles off her mini-album were quite short and exuded the air leading up to an end-all-be-all track and this track was a fitting closer for the storyline.
AILEE – MAKE UP YOUR MIND
K-pop legend Ailee has released a new song that features the songstress's gorgeous vocals over a powerful kick drum and a loud, heavily-reverbed snare. The music video is a beautiful amalgamation of romance and spellbinding music. The pre-chorus of the song builds up to the chorus using quarter-note snares with an occasionally-appearing rolling kick drum. The hook blasts a drop after Ailee croons the topline. The drop features a synth similar to a talkbox effect with a distorted kick drum and the same reverbed snare as the verses.
NCT DREAM – HOT SAUCE
As expected of this young group, NCT Dream's latest single "Hot Sauce" is a fun, energetic and catchy number that'll make you jump up and dance to the beats instantly. This song shows the 7 members venturing out into a more conceptual direction. The rappers cut through the beat with their unique voices and delivery, while the vocalists sing melodiously through the hip-hop beat. The drop features a catchy descending phrase over a drumbeat with a filtered kick drum and reverbed snare at its start, then the track amps up with an electronic synth, hard-hitting drums and an irregular clap pattern. The members deliver their "Hot Sauce'' themed lines charismatically throughout this catchy and energetic track.  The song already gained 55+ million views on YouTube.
OH MY GIRL – DUN DUN DANCE
OH MY GIRL has released their 8th mini-album with the cheerful single, "Dun Dun Dance." Quintessential to K-pop girl group MVs, "Dun Dun Dance" is rich with beautiful locations, amazing dance moves and vibrant settings. This track features dreamy synths, twangy pop guitar fills and vocals that ensure that the listener will get into an upbeat mood. The chorus shines with its catchy topline and 80s-inspired drums. The track has a similar vibe to the fellow girl band, TWICE's "What Is Love?"
BAEKHYUN, SEOMOONTAK – HURT
We are there if there's Baekhyun. "Hurt" is a pleasantly surprising collab between a powerful K-pop vocalist and a legendary rock singer. An emotional rock song, playing to Seomoon Tak's strengths, "Hurt" tests Baekhyun's vocal strengths to the core. However, the two exude a yin-and-yang feel, with Baekhyun's smooth and sultry voice stacked up with Seomoon Tak's husky and dark tone. The two vocalists work surprisingly well, considering their difference in artistries. The instrumental features powerful drums, a great lead guitar fill, subtle bassline and a catchy rhythm guitar pattern.
ONEUS – BLACK MIRROR
ONEUS dropped their latest single "Black Mirror" with great oomph. This dance number has the members moving to a groovy, 80s inspired track with a prominent bassline, a blaring synth, an elusive guitar and a hard-hitting kick drum. The track seems to have influences from The Weeknd's latest album, After Hours as it features a similar groove and instrumental choices. The pre-chorus features merely a synth and a piano playing in the back with the vocalists delivering their lines beautifully. The melodies are catchy and easy to remember and the members' energy delivers them well.
WJSN THE BLACK – EASY
Suave, trendy and very R&B, WJSN The Black's new song will make you sit up and take note of this group for sure. With its catchy bassline and hitting drums, this is another pop track that has similarities to 80s music. The members deliver beautiful falsetto-ridden verses along with a groovy-as-hell chorus (bass galore!). The vocalists shine in this single with great vocal lines that caress this slick instrumental like a hand in glove. The arpeggiating synths provide a mellow and dreamy feel with an underlying swiftness.
So chingus, signing off for now. Will be back with more fun numbers next Thursday. Stay tuned!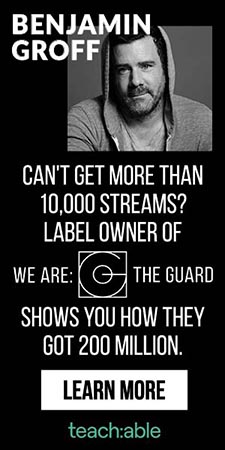 Chencho Thomas is a lover of words, agnostic most times, self critic, passionate traveller, movie junkie and a foodie who cooks. Coffee, Coldplay and Camus are the three C's she can't do without. K-Pop has been a part of her life from 2014 and she's never had a dull moment since then.