BEST NEW K-POP: 10 NEW SONGS TO FEEL SEOUL FROM AFAR
LAST FANTASY Concept Photo by Kakao Entertainment, CC by 4.0
Welcome back to this week's Best New K-pop, chingudeul! How are ya doing? I just finished Hometown Cha-Cha-Cha and am planning to rewatch Start Up, to fulfill my obsession with Kim Seonho. Wouldn't it be wonderful to live a K-drama life? Imagine walking through falling leaves down the hilly streets of Seoul, catching a nice view of the Han River, trying a few sticks of fish-cake and a cup of its soup while enjoying street-busking performances.
Well, before I go too deep into daydreaming, here are 10 new K-pop songs for you to play this weekend:
IU - STRAWBERRY MOON
There is no such thing as an autumn without the loveliest voice of Nation's Sweetheart, IU. Reminding us of the magical world she shared to us in 2015 with "Good Day," today's "strawberry moon" takes us on another fantastical ride, a journey to the moon. Rather than vocal pop and orchestra, this song is more of a friendly, mellow lullaby in which she sings with such warmth in each note. The acoustic song gives healing energy, perfect for calm afternoons and peaceful nights. If you're too caught up in life, here is IU, reminding you to fly over and remember your youthful dreams.
LEE JINHYUK - WORK WORK
Another national favorite from Produce X 101 and UP10TION is Lee Jinhyuk who just released his fourth mini-album, Crtl + V. When talent, swag and cuteness combine, "Work Work" is the result. Bubblegum-rap can be underrated in K-pop sometimes, but his cheerful rap and catchy beat will have you on your feet in no time. The song reveals a usually undiscussed pov, "how to tell someone that you're kinda busy and that you'd appreciate a less clingy relationship, but in a quite funny way-" well, you can't get mad if Jinhyuks your boy. He's adorable!
CL - TIE A CHERRY
As the Queen of K-pop Swag should, CL is once again marking history in K-pop. Her return in the music scene has been amazing throughout 2021 (indeed the year of 2ne1), not to forget her surprise appearance on the Met Gala floor. "Tie a Cherry" is the title track off of CL's first solo album since her 2009 debut, ALPHA. Just when the world thought that her music couldn't get any better, it did! Her potential as an artist is at its climax. In this grand comeback, she gave us intense trap- real, sexy, swag and all of that. The minimalist cinematography and voguish fashion go deep, I'm all chills.
JESSI - COLD BLOODED
Nothing can be more beautiful than women supporting women, so here is Jessi and the cast of Street Woman Fighter! Not only do they dance back-up but they've gifted us every single day with hit choreography over the years, latest being Noze's TikTok-viral "Hey Mama" dance. With YGX leading the semi-finalists, Lee Jung (mastermind behind Itzy's "Wannabe", Lisa's "Lalisa") choreographed and directed this performance video for Jessi's "Cold Blooded." Of course, Jessi doing Jessi, creativity and power. It's touching that she only appears in, like, the last minute of the video to give the girls their well-deserved spotlight!
BLACKSWAN - CLOSE TO ME
Continuing the legacy of RaNia (the first K-pop group to debut an African-American member- the amazing Alex Reid), here is BLACKSWAN! The members include Youngheun and Judy from South Korea, Fatou from Senegal and Leia from Brazil (with Japanese descent), how cool is that! It's amusing that rather than blending into the conventional idol-type of this demanding industry, BLACKSWAN gives K-pop a taste of their own diversity and artistry. "Close To Me" proves it all with it's satisfyingly distorted sound and party club vibes. I love the prison concept, they really be breaking free. So fly high, Blackswan!
ØMI - YOU (PROD. SUGA OF BTS)
J-pop singer and actor, Tosaka Hiroomi aka ØMI, is conquering hearts of the stan community with "You," which happens to be produced by the one and only Suga. This refreshing pop track gives you a rush and I'm not sure of how to explain this while making sense but I feel like my heart beats healthily to this song. ØMI's romantic vocals on the beautiful instrumental, it's the perfect autumn track for all the lovebirds out there. The bright side of Suga's personality in music can be felt, similar to his amazing work on IU's "eight" and his latest remix of his group, BTS X Coldplay's "My Universe."
CNBLUE - LOVE CUT
Nine-year-old K-pop rock band, CNBLUE, never fails to give us storyful music. Going for the sexy Cowboy concept in "Love Cut," leader Yonghwa sings about never ending wounds in a relationship. With oppas Jungshin on the bass and Minhyuk on the drums, the exciting beat and playful melody have me imagining a relationship full of mystery and tension. Cut off your lingering doubts and tap your feet to this song. The classic CNBLUE style is one-of-a-kind, so enjoy the music and yeehaw! Wanted is their 9th mini-album by the way, so don't forget to check that out.
NAM WOOHYUN (INFINITE) - CALM AND PASSION
Infinite's Woohyun is one of the most dedicated idols ever. Right before leaving to serve in the military, he had blonde hair and wore a black stage costume while saying goodbye to the Inspirit fandom. After two years, he came back wearing the exact same hair and suit to appear as if he was never gone- creating the most adorable moment in K-pop. His grand solo comeback today is "Calm and Passion," a sexy and soulful, contemporary R&B track which was very unexpected. He's not just a power-vocal belter, he can slow things down and experiment with style! Along with Taemin's "Move" and Hoshi's "Spider," I am loving this genre.
 
LIM YOUNGWOONG - LOVE ALWAYS RUNS AWAY (YOUNG LADY AND GENTLEMAN OST)
South Korea's love for rice and K-drama soundtracks is too contagious! Lim Youngwoong's "Love Always Runs Away" from Young Lady and Gentleman is currently no.1 on local Korean streaming charts and my theory to explain why is: the locals must love to cry! This ballad piece is a pierce to the heart with Youngwoong begging love (yes, the feeling or idea) itself to take a rest and stop from running away. The harmonica breaks top the song with that pain and sadness that we beg to feel while listening to ballad soundtracks. Now, I'm putting this show on my K-drama queue.
SEUNGMIN (STRAY KIDS) - HERE ALWAYS (HOMETOWN CHA-CHA-CHA OST)
Here's to curing our post-series depression. Hometown Cha-Cha-Cha landed the 14th spot on the Top 50 Highest Rated Series on Cable TV of all time in South Korea! Tea is, the locals prefer this show over Squid Game but you can check out which suits you more on Netflix. Our favorite main vocalist, Stray Kids' Kim Seungmin, joined the original soundtrack with "Here Always," a heartwarming ballad that perfectly showcases his talent in no way he's done before. Not only do the lyrics go for Dr. Yoon and Chief Hong, but for all those staying beside their loved ones from afar. Perfect for the K-drama, perfect for our global situation.
These songs await to be heard live and I could only imagine the feeling! Once the pandemic restrictions give way, how about flying to Seoul with me? For now, we can doze off into K-dramaland, but don't forget to check back next week for more of the Best New K-pop from Seventeen, Lisa and Secret Number! Have a great weekend ahead, annyeong!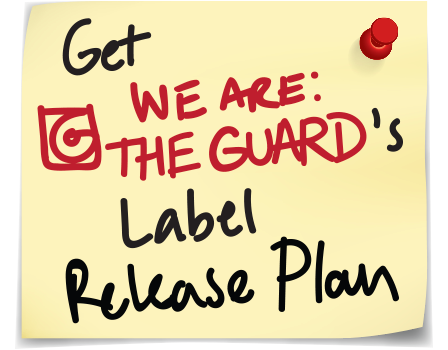 Hannah Lee is a Hallyu enthusiast from K-music to K-drama to K-food and even K-fashion. By day she takes her architectural apprenticeship, but by night she fangirls till sunrise. According to her latest MBTI test, Hannah is a perfectionist who has a lot of miscellaneous thoughts and is lazy... but passionate!