BEST NEW MUSIC: JAUZ - MOVIN
As far as big room EDM goes Jauz might just be our favorite dude in the game. The San Francisco based DJ/producer can play dubstep, trap or big room breaks to tens of thousands at any festival anywhere, or he can make a beautifully compelling vibey tech house music tune with garage drums and a funky bassline that will have just about anybody moving and grooving. When it comes to the biggest artists in the game we appreciate this transformative kind of energy, crafting tunes for the moment, not for the charts. "Movin" shows Jauz at his most muted, released on Off the Deep End, Jauz's house music imprint. 
We see many of the big bass stars gravitating towards the mellow, but none quite as successfully as Daddy Shark himself.
JAUZ - MOVIN
"Movin" with its swirling acid breaks, and horn-driven drums is an absolute banger.
If this is the next step in house music, I think we're all about to be in a much better place.  Sometimes we just need a bright and shining star to lead the way for a new generation of kids to make tunes along this line.
There is everything gold here: lush production, fun hook and the kind of drop that will have both shufflers and chillers bobbing their head. For those of us who maybe grew out of the bigness that EDM once exemplified, Jauz serves as a shining star of hope. 
One day the entire scene will be here for the groove. And if we're all on the same groove then there's nothing but peace and love and harmony left. 
One nation under a groove.  Sounds alright to me.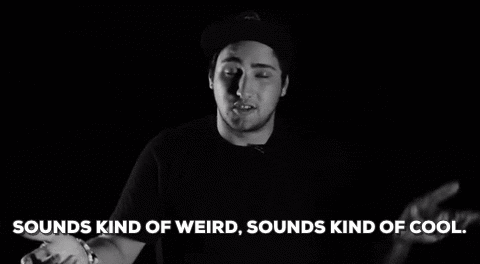 From deep within the murky depths of the Los Angeles River emerged a creature: 50% raver, 50% comedian, 10% Robotcop. Kurt Kroeber doesn't own a dog, operates Soundbleed (the world's only dance party comedy talk show rave), and is down to party with you. Come up some time and say "Hey dude!" But definitely make sure to casually drop the secret Illuminati password.