BEST NEW TRACK: IC3PEAK - SAD BITCH
by Calvin Paradise
4/18/18
Today at We Are: The Guard our name is sure to be added to the list of "useful idiots" spreading Russian propaganda around the interwebs. No matter, IC3PEAK "Sad Bitch" is worth way more than our patriotism. 
Nick & Nastya, the duo behind IC3PEAK, describe themselves as AUDIOVISUAL TERRORISTS FROM MOSCOW (capitalization/emphasis/screaming is theirs), so if this post wasn't already getting flagged by intelligence communities, it for sure is now.
That's really the only intro you need to this Jevgeni Bõstrov-directed video. Check it out below then stick around for some words on it after.
IC3PEAK - SAD BITCH
I can't shake the feeling when watching this that these two are just the Kremlin's (superior) answer to Die Antwoord. Definitely some similarities there beyond the surface-based shallow ones, i.e. weird, foreign, girl-guy rap duo. But we're not about to get bogged down in such reductionist thinking. 
What is important here is that you know how to properly say "bitch" in Russian. Cyka is pronounced suka, essentially sucka without the 'c'. It sounds like soo-kah if you're still struggling. Or just listen to Nastya say it repeatedly it the song.
Anyways, there's a lot to unpack in this eerie af song and video so let's get to it. The vibe here is tough to pin down, but I settled on dystopian fascist summer camp. We open to a ponytail train that seems derived of all joy and spontaneity. The overwhelming and heavily-distorted bass and industrial synth give off the haunting feeling that shit is not alright. Next we see Nick in the field, looking like he's Cosplaying Powder, holding some Valentine-style balloons that simply read "Bitch (Cyka)". I'd liked to order a dozen please.
There's also a bit with some pigs (Capitalists?) eating cake, which may be a touch on the Orwellian nose, but this is not the time for subtly. And all joking aside, this song and accompanying video say a lot, and it's worth contemplating from a number of perspectives.
Speaking of which, you should definitely check out a translation of the lyrics. Turns out this might be my personal "Killing Me Softly":
"I've never been dumb
And I'll never be happy
I'm a sad bitch, I'm a sad bitch
Yes, that's a choice I made
I never sharpened my teeth
I was born with these fangs
I'm a sad bitch, I'm a sad bitch"
 
This chorus is gonna be playing in my head all day. One last thing about this track: cyka is not a direct translation to bitch the way we Americans use it. It has a specific meaning for criminals, as the term cyka is more likely to refer to a snitch or traitor.
I read that somewhere on the internet so it may be 100% false. Who's to say?
IC3PEAK music can be found with all the usual suspects, Apple, Spotify, BandCamp, Youtube, etc. Go find it.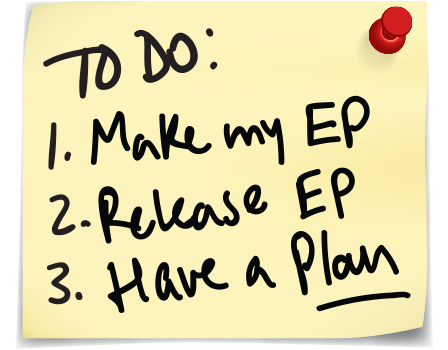 Calvin Paradise is not any one thing. The half-hearted vagabond and forgetful luddite currently resides in Los Angeles and how he spends his time is none of your damned business.