BEST NEW TRACK: LOLA BLANC'S "HERE COME THE WOLVES" IS PURPOSEFUL, PROVOCATIVE HORROR-POP
Lola Blanc is angry.
This much was obvious on "Angry Too" – Blanc's last single and impassioned response to the MeToo movement – which has since clocked up over 23 million streams on Spotify.
Blanc's righteous indignation can be traced back much earlier than that, however, beginning in childhood when she and her mother fell victim to a predatory "prophet," aka a cult leader. As she grew older and pursued a career in the music industry, Blanc's fires of fury were stoked even further as she bore the brunt of misogyny and ageism – two topics the artist has since written in visceral depth about for VICE.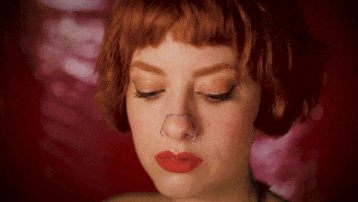 Lola Blanc is not only enraged, though. She's also exceptionally, preternaturally talented.
As a child, Blanc performed as a ventriloquist alongside her Mormon mother. Since then, Blanc has gone on to record podcasts, write pop songs for Britney Spears, and act in titles such as Under the Silver Lake and American Horror Story. A founder of Fatale Collective – an all-women horror filmmaking collective – Blanc is also a prestigious director, with her works having been spotlighted by publications including Billboard and Funny or Die.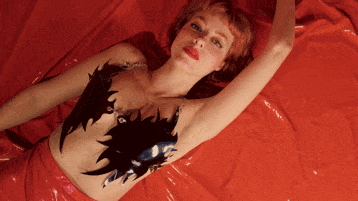 Anger and talent, of course, make for a frighteningly lethal Molotov cocktail. We've already heard this on "Angry Too." The ire feels even more nuanced, however, on "Here Come the Wolves" – Lola Blanc's chillingly cinematic new single, out today on We Are: The Guard.
Opening to a John Carpenter-indebted piano shiver – before surging upward into a pounding symphony of Hammer Horror courtesy of the award-winning producer Bleu – "Here Come the Wolves" is a spine-tingling study of justice and revenge. A Promising Young Woman with a bloodthirsty bite, Blanc is nothing short of riveting as she sings of the dark side of vengeance:
"Anger is necessary, but at what point does it stop being healthy? Would revenge undo my trauma? Or would it perpetuate more harm? If someone has committed harm, why did they do it? Did someone harm them? Did society teach them to harm? The more deeply I look into the origins of people's behavior, the more I tend to find the answer is yes to both of those questions. But even knowing that intellectually, those instincts don't necessarily go away. That's what this song is about."
This theme of retribution is also present throughout the song's deeply dramatic official video. Directed by and starring Lola Blanc, it sees the singer playing a retrofuturistic prisoner on a mission to kill her captors. It's the gruesome twist at the end of the video that really drives home the meaning of the "Here Come the Wolves," though, with Blanc brutally, bloodily coming to the realization even villains are victims, in some respect.
"My concept for the video was initially inspired by this 1988 Polish film A Short Film About Killing, but the level of realism in those murders is hard to stomach, so I wanted to take that basic idea and put it into an otherworldly context. I got this flash of an image in my head of a surreal, heavily designed, metaphorical sci-fi world, along the lines of Holy Mountain or The Cell, and got together a team of absolute miracle workers to help bring that vision to life."
Anger. Grief. Trauma. These are all powerful emotions to harness in our art, but on "Here Come the Wolves," Lola Blanc goes a step further, interrogating how these feelings come about in the first place, and why we respond to them in the manner we do. The result is as thrilling as it's thoughtful, with Blanc succeeding in delivering another purposeful, provocative piece of horror-pop for a not-so-post-MeToo world.
Stream/Download "Here Come the Wolves."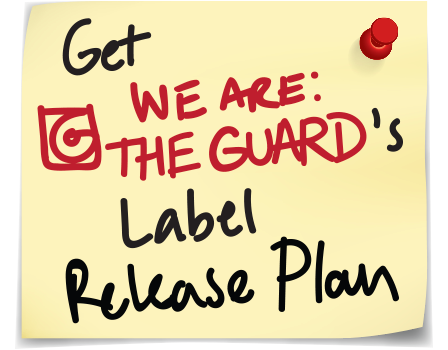 Jess Grant is a frustrated writer hailing from London, England. When she isn't tasked with disentangling her thoughts from her brain and putting them on paper, Jess can generally be found listening to The Beatles, or cooking vegetarian food.