BEST NEW TRACK: MXMS AND SAINT PUNK BRING OUT THE BEST IN EACH OTHER ON "GHOST BLOOD"
On their newest single, "Ghost Blood", "funeral pop" duo MXMS team up with producer/DJ Saint Punk to prove that collaboration is more like chemistry than simple arithmetic.
MXMS x SAINT PUNK - GHOST BLOOD
On paper, the premise is fairly simple - take a gloomy, stylish downbeat act and a futuristic Future Bass/Future Beats/House producer and what do you get? Depending on who has the stronger voice (or the bigger following), you'd expect to get either:
1. A typical club track with a bar of moody vocals to make it seem deep
or
2. A 4/4 remix of a trip-hop/bass music/whatever track
Depending on how much dance music you listen to, you'll likely recognize that either of these scenarios are, at best, rather uninspired and, even more likely, downright terrible. Luckily, dance music has evolved a long way from the tacky PsyTrance remixes tacked on to pad out CD Singles in the Late '90s. A Techno or House remix of an Oasis track was about as unnecessary as CD Singles themselves and perhaps an even worse idea. The Art of the Remix, as well as the interplay between Human, Collaborator, and Machine, has come a long way in the last 25 years.
For those who don't know, MXMS stands for Me and My Shadow. They describe themselves as "a funeral pop duo," citing moody nocturnal electronic pop artists like Massive Attack and Tricky as influences. MXMS have a knack for drawing out the darkness in anything and everybody, like some sort of water witches of pain and alienation. The emphasis is definitely on "the shadow" part of MXMS, acting as an inversion of Pop, Hip-Hop, and club music.
MXMS - GRAVEDIGGER
On "Ghost Blood," things don't sound nearly as polarized in the gloomy world of MXMS. Maybe it's the presence of Saint Punk. Maybe it's the state of the world, and an inversion of today's Pop music is actually vaguely… hopeful.
SAINT PUNK - EMPTY BED
Whatever the cause, "Ghost Blood" may be MXMS' most satisfying effort to date, ready to scratch the itch of goth kids and pop princesses alike. It's an act of true Sonic Alchemy, with every single player and element working together in harmony. Ariel's vocals are as catchy and as emotive as ever, recalling classic trip-hop vocalists like Sneaker Pimps' Kelli Alli or Lamb's Lou Rhodes. MXMS' other half, Jeremy, provides the music, presumably, while Saint Punk's production glistens and glows like a nuclear sunset, full of all of the builds and breaks you could ever possibly hope for.
It's one of those rare collaborations that brings out the best out of everybody. Both MXMS and Saint Punk are at their most accessible here, satisfying House beats turned up ever-so-slightly, demented deconstructed bass tuned down just a titch. Frankly, it's glorious. It's enough to restore faith in the euphoric rush of a drum build, in the healing collective power of the boom-bap beat.
It's enough to restore hope that someday, somehow, we'll all be able to physically dance on dancefloors again. We Are: The Guard can't thank them enough for it!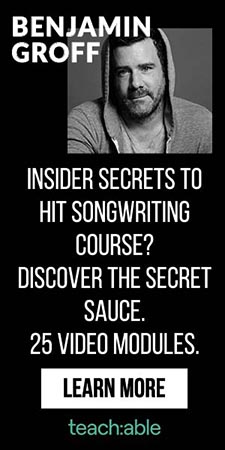 J. Simpson occupies the intersection between criticism, creativity, and academia. Based out of Portland, Or., he is the author of Forestpunk, an online journal/brand studying the traces of horror, supernatural, and the occult through music, fashion and culture. He plays in the dreamfolk band Meta-Pinnacle with his partner Lily H. Valentine, with whom he also co-founded Bitstar Productions, a visual arts collective focused on elevating Pop Culture to High Art.