BEST NEW TRACKS: 1999 IN ICELAND - CUP OF NOODLE FEAT. J DENIM
I once was living off of nothing but cup of noodles and frozen waffles. I would eat them so much I that I was dreaming and singing about them for a couple of semesters in college (sadly, that's not a joke). But my game was nowhere as catchy as today's featured song "Cup Of Noodle" by 1999 in Iceland. Up until this song came about, we here at We Are: The Guard were unaware of the self proclaimed most influential rappers of the future Cumulonimbus & Icee Flow. Sources tell us that these two are pretty much a mystery, and by sources I mean our Nancy Drew internet skills.
1999 IN ICELAND - CUP OF NOODLE FEAT. J DENIM
These guys are freaking geniuses. "Cup of Noodle" featuring J.Denim (another mystery), comes in at just under two minutes, their lyrics are totally suitable for everyone whether you're a stoner, have ADD, a nerd, a music snob...it's perfect for all. If the track were any longer, our short attention span would not be able to handle so much noodle talk.
ALL I EAT IS CUP OF NOODLE /YAH /IN THE MORNING TOASTER STRUDEL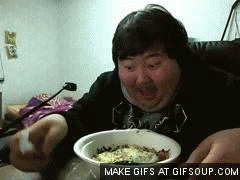 I won't bother dropping any guesses as to who they are because as most things in life...things are way better when there's some mystery behind it. But if I were to guess, my money's on Keith Ape. Could he be trolling the internet with his noodles?? Anyways, hit us up below with who you think these guys could be.
For more food related auto-tuned goodies from 1999 in Iceland tune in to their SoundCloud page here.
About Beca Arredondo
Beca Arredondo is easily unamused with all things not related to her interests. On her good days you can catch her avoiding the California sun and glued to her Mac plotting the next big thing. If you happen to run into her on the street and notice her wearing headphones do NOT disturb her. She is not responsible for any possible damage. Aside from the above she's very sweet and perky and responds well to good music and food.