BEST NEW VIDEOS: HUORATRON - XXVI CRIMES OF LOVE
Some things aren't for everyone. Helsinki native Huoratron's newest video, "XXVI Crimes Of Love," is one of those things. The feint of heart and weak of stomach should hit the back button on their browser immediately.
Everyone who's still here, buckle up, because you're gonna love this. Perttu Saksa directed, edited, and was in charge of cinematography for this video that's gonna leave a mark on ya. Huoratron, a.k.a. Aku Raski,, has made a name for himself producing dark, menacing beats. And now Saksa has served up the perfect visuals to match on  "XXVI Crimes Of Love," a cut that finds Raski building on his strengths while expanding his horizons. 
I don't want to say anything about this video, because it really just needs to be experienced. I will add that I kept waiting for Xenomorph to drop in and the whole thing would tie together.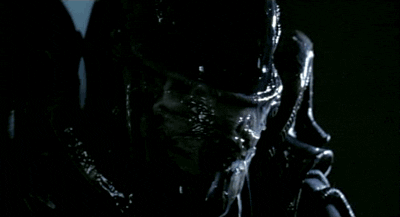 Or at the very least made way more sense than Prometheus. 
Anywho, this video rules and is a fantastic way to start out your weekend. Check it out (but if you're eating something you might want to wait a while).
HUORATRON "XXVI CRIMES OF LOVE"
"XXVI Crimes Of Love" is said to be the first part of an upcoming full length due out later this year. Here's to hoping they'll be more videos as well.
About Calvin Paradise
Calvin Paradise manages to live a productive life despite a childhood of home schooling and suffering from what some doctors have called the worst case of Groucho Marx's Syndrome in recorded history.