THE BEST OF TIKTOK; WEEK OF 3/12
Image by Breakreate on Unsplash
Hey there Guardians! Welcome to another week's edition of the Best Of TikTok, where we endlessly scour the latest hashtags and viral sounds in search of the latest thing. We're sure a lot of you were glued to Oprah's interview with The Royals this week, so there may've been some new dances, fails, or just plain madness that you've missed out on.
Don't worry, We Are: The Guard have you covered! From tear-jerking slow jams from Giveon to robotic disco from Kaytranada to Junglepussy and your favorite snacks, here's the Best Of TikTok for this week!
THE MASKED WOLF - ASTRONAUT IN THE OCEAN
Some more fun with @natefroggyfrog more #spark. #fyp #foryoupage #welder #welding #friends #fun #endgame #endofday
They say we know more about outer space than we do about the bottom of our very own oceans. It's time to get deep, it seems, as The Masked Wolf's "Astronaut In The Ocean" is one of this week's top TikTok trends.
TikTokkers are using The Masked Wolf's crazy badass drop to score everything from ice
fishing to throwing sparks to plowing a field. Perhaps this is a sign that it's about time we re-assed dubstep and Glitch Hop?
GIVEON - HEARTBREAK ANNIVERSARY
We're coming up on a year into lockdown, maybe longer depending on where you're located. That in-and-of-itself is a "Heartbreak Anniversary." It also means that most of us have been mediating every single aspect of our lives through technology. How many relationships have been born, lived their lives, and ultimately perished, perhaps without never even meeting in physical space?
Isn't it fitting that we should grieve and mourn our heartbreak with technology, also?
"Heartbreak Anniversary" is this week's tearjerker du jour, as people post about their past relationships, their regrets and memories, in surprisingly moving ways. Don't think that TikTok is only about weird dances and nail videos.
JASON DERULO - LIFESTYLE (FEAT. ADAM LEVINE)
You just never know who's going to drop by on TikTok. You could end up duetting with some 15-year old Twitch streamer. Or, in this case, with Adam Levine.
Derulo's reggaeton-infused soul so moved The Voice host he just had to hop on, throwing down some sweet vocals on "Lifestyle"s addictive chorus. Levine was signing on from home, grooving over a power bowl while an adorable 4-year old quietly loses her ish in the background.
Forget the diamonds and bling… now this is a lifestyle we can aspire to!
KID CUDI - DAY 'N NITE (NIGHTMARE)
One thing that's interesting about TikTok is it's not always the official versions of singles that catch on. There can be remixes on there, cover versions, other alternative versions - it's like a funhouse hall of mirrors, getting further and further from the source.
Kid Cudi's been open and frank about his struggles with mental illness. It's perhaps fitting that his somewhat deranged, mechanical "Day 'n Nite (Nightmare)" would be the soundtrack for everything from uncanny breakin' to putting a prosthetic leg on an elephant.
KAYTRANADA - CAUTION
You know a platform has arrived when people are using it to launch singles. It makes sense, who wouldn't want to break through on a platform that creates careers overnight, like the rocket-like popularity of Lil Nas X's "Old Town Road."
This time, everyone's favorite glo-fi DJ is making his grab for the ring. Kaytranada's created a soundtrack to try and create his own dance trend with the hypnotic locked groove of "Caution." Maybe Kaytranada will be the new heir to the robotic disco crown with the passing of Daft Punk? Long may he reign.
LPB POOBY - BATMAN
Another good thing about TikTok is they can play stuff that the other networks won't. It's sort of like when your favorite show gets picked up by a streaming network or HBO. You know that rush when you hear one of your favorite characters drop an f-bomb for the first time? Yeah, it's kind of like.
TikTok is not for the overly polite or faint of heart. There's a realistic chance you're going to run across something NSFW on there. If that bothers you, you'd best just stay away. This week, it's LPB Poody's "Batman," which has become the source for a TikTok dance about getting busy in the front seat of a car.
Do you think The Home Depot knows what's going on in their bathroom? It's also rather amusing to watch nearly everyone lose their nerve before the very NSFW final lines!
MAC DEMARCO - MY KIND OF WOMAN
We see nearly everything on the Internet. Pug dogs sitting like frogs. Cats painted in rainbows. People blowing up blenders. We see every fail, highlight, and quirky odd moment. At the end of the day, though, sometimes what we really want to see is just real life.
This week, people're taking to TikTok to share their appreciation about their loved ones. That's it. No fireworks. No drama. Just a boatload of appreciative hashtags and a whole lot of sappy comments. It's honestly the greatest thing ever. Scroll for half-an-hour and feel your Serotonin replenish!
JUNGLEPUSSY - TRADER JOE
Pre-pandemic, going to Trader Joe's was the best thing ever. You could just roll out in your PJs and buy a garbage bag full of snacks, pre-made dinners, booze, good cheese, and all for ridiculously cheap. (No, this is not a sponsored post by Trader Joe's.) It's one of the things that's so frustrating about life during quarantine. Everything's so hard nowadays. You've got to put on a HazMat suit just to go buy some chips. (and that's if you're lucky.)
This week, people're using Junglepussy's "Trader Joe" to showcase their most delicious treats, from actual snacks from Trader Joe's to DIY facials. May it be enough to hold us over till we can get back to our peanut cups and mochi.
That about does it for another week of TikTok trends and viral hits! Don't forget to follow our playlist!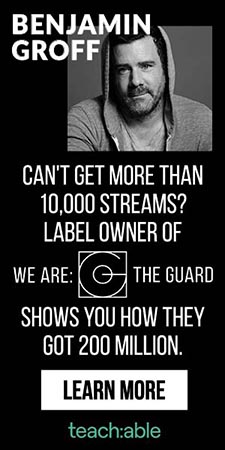 J. Simpson occupies the intersection between criticism, creativity, and academia. Based out of Portland, Or., he is the author of Forestpunk, an online journal/brand studying the traces of horror, supernatural, and the occult through music, fashion and culture. He plays in the dreamfolk band Meta-Pinnacle with his partner Lily H. Valentine, with whom he also co-founded Bitstar Productions, a visual arts collective focused on elevating Pop Culture to High Art.