THE BEST OF TIKTOK, WEEK OF 6/4
What's good, Guardians? Hope you've had a nice long weekend if you happen to be in the United States. We hope you're enjoying the early Summer, if you happen to be in the Northern Hemisphere.
It's been quite a week on TikTok. This week we've had our first TikTok-fuelled riot, accompanied by Compton Ro2co's "Yay Yay." And there's the usual flood of Olivia Rodrigo trends. In between, there's enough truly filthy bass and lowdown beats to cause a power outage.
Here are some of this week's top TikTok hits!
COMPTON RO2CO - YAY YAY
Telling the world about your birthday party on public social media when you're a popular influencer - what could go wrong? This last week, soccer player Adrian Lopez announced his birthday party via TikTok, which quickly went viral. Several thousand people showed up to California to take part in the soiree.
Unsurprisingly, considering we've all been locked in the house for a year-and-a-half, things quickly went haywire. Compton Ro2co's lowdown 'n  dirty bass banger "Yay Yay" provides the accompaniment to some truly nuts videos.
Ever wanna see Kylie Jenner drag-racing someone while fireworks rain down and people scale flagpoles? #Adrianskickback is going to be one for the books, and a hint of what's to come as we toe our way into life after quarantine.
HD4PRESIDENT - TOUCH DOWN 2 CAUSE HELL
Are you looking for a soundtrack for a psychout video? This week, Hd4president's got you covered with "Touch Down 2 Cause Hall." The upbeat party banger is like the mullet of hip-hop tracks, coming in deceptively sweet with a Tetris-like piano melody and then bait-and-switching you with a booty-shaking beat and bassline.
So far, it's been used to soundtrack everything from a parade of 6 boy children to a really big bunny to local anaesthetic injections. Just think of what fun you could have!
THE MAMAS AND THE PAPAS - DEDICATED TO THE ONE I LOVE
dunkins face ##greenscreen ##foryoupage ##ConjuringHorror ##foryou
It's been quite a year, hasn't it? What a rollercoaster! And it's not over yet. It's hard to imagine a more emotionally turbulent period, with every moment being packed full of happiness, contentment, fear, anxiety, stress, and probably some other emotions we don't even have names for yet.
This last week, TikTokkers have been using the dreamy SoCal folk rock of The Mamas and the Papas' "Dedicated to the One I Love" to shout out people they love; about triumphs rescued from the jaws of tragedy, and vice versa. It's a good one for anyone who's missing somebody, or just for those who want to share their appreciation for the good things in their lives.
POMPLAMOOSE - BUST YOUR KNEE CAPS
O man, the wait for the new Billie Eilish album is really heating up, at this point. For the next 2 months, we may be digging high and low to find neo-soul electro cocktail pop to scratch that itch.
This week, Pomplamoose has been occupying that space with "Bust Your Knee Caps," a little slice of 50s rockabilly romance laced with arsenic and sharpened to a razor's edge. Some videos are almost like little mini-movies. There's so much creativity on TikTok! And plenty of great soul music to hold us over till Happier Than Ever drops.
OLIVIA RODRIGO - 1 STEP FORWARD, 3 STEPS BACK
@livbedumb I think ur new TikTok dance trend is called the Whip and Nae Nae dance cred: @nickthecinnaroll ##oliviarodrigo ##dance ##fyp ##viral
Considering that TikTok is the site that launched Olivia Rodrigo's  career in earnest, it seems appropriate that the network continues to show its love for the singer/songwriter's breakout debut, Sour. This week it's "1 Step Forward, 3 Steps Back," which doubles as Rodrigo's usual tearjerker combined with some readymade dance challenge choreography.
It's been used to soundtrack everything from push/pull relationships to the challenges of being a young artist. And yet again Olivia Rodrigo reminds us that her stuff is as satisfying in 5 second clips as on a full album!
PLAYAPHONK - PHONKY TOWN
##art ##painting ##phonkytown ##fyp ##foryou
Holy smokes! If you're looking for a soundtrack for performing chaos, "Phonky Town" is it! This is straight up evil, with enough dirty bass to irradiate a train station. It's been used for everything from graffiti videos to egirl outfits. It's time to break out your trip pants and do some damage!
KAYLA NICOLE - BUNDLES (FT. TAYLOR GIRLZ)
I unplugged the garage door so he'd come in the front @jlo1017 ##fyp ##TWDSurvivalChallenge ##love ##CityPop ##MaxPlumpJump ##foryou
Here's another low-down banger that'll work for just about anything, although it's best served as a diss track. "Bundles" is built around a tectonic bass and some smack talking that would make Lil Kim proud. It's not just for smiting your enemies, though. People've been using "Bundles" for everything from braiding their dog's hair to getting the drop on their poor, unsuspecting dad.
OLIVIA RODRIGO - FAVORITE CRIME
"Favorite crime" bridge live @livbedumb ##olivarodrigo##sour##streamsour##favoritecrime##ConjuringHorror##TeamUSATryout##foryoupage##olivarodrigodejavu##fu
We round out this week's list with yet one more Olivia Rodrigo track. "Favorite Crime" is well-suited to add a little bit of drama and some big-top emotions to whatever you're trying to accompany, which Rodrigo is brilliant at! If you're looking to translate your life into an episode of High School Musical, "Favorite Crime" would be a good pick!
That about does it for another week of TikTok hits! We hope you're enjoying the early summer out there, wherever you are. And make sure to follow us on TikTok for even more music news and TikTok goodness!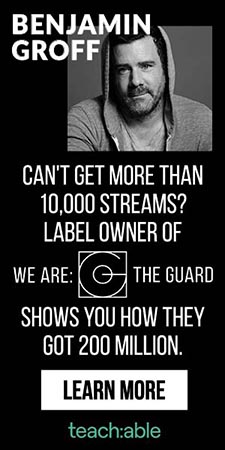 J. Simpson occupies the intersection between criticism, creativity, and academia. Based out of Portland, Or., he is the author of Forestpunk, an online journal/brand studying the traces of horror, supernatural, and the occult through music, fashion and culture. He plays in the dreamfolk band Meta-Pinnacle with his partner Lily H. Valentine, with whom he also co-founded Bitstar Productions, a visual arts collective focused on elevating Pop Culture to High Art.