BEST SONGS FROM TIKTOK - WEEK OF 2/26
Image by lifesimply.rocks on Unsplash
Welcome to a new edition of the Best Of TikTok, where we report on some of this week's biggest viral sensations! This week, we find TikTokkers performing daring stunts with babies, some Middle Eastern reggae from Jordan's Issam Alnajjar, Cardi B's "Up" used to soundtrack ground glass ASMR, and people getting a little too worked up over soup and bread.
Here's We Are: The Guard's Best Of TikTok for the week of February 26!
KOSTROMIN - МОЯ ГОЛОВА ВИНТОМ
Unlikely Pairings: The Musical
Some of the fun of TikTok is seeing the truly surreal mashup of music and content that ends up on that network. We Are: The Guard are fanatical fans of good soundtrack work and expert curation, naturally, so we're hyper-attuned to the seamless symmetry of visuals matching audio. That can become a bit of a prison sometimes, though. You're not going to see Hollywood taking a shot in the dark with some subversive soundtrack anytime soon. We wonder if Reservoir Dogs "Stuck In The Middle With You" would even get made today.
"Моя голова винтом" (translation: "My Head Is A Screw") by the band Kostromin ended up as people's soundtrack for the union of unlikely pairings. Sometimes it's people with nothing in common - someone who's always drunk paired with someone stone-cold sober - or maybe they have everything in common, despite of appearances, like a guy eating burritos and a baby with their bottle. Opposites attract once Kostromin's addictive confectionery beat drops, like every Eurovision winner ever cooked down to rock candy for the ultimate sugar rush!
ISSAM ALNAJJAR - HADAL AHBEK
Although it might not be the first thing you think of when you think of TikTok, it's actually a really great place to discover non-Western sounds. After all, how often are you typing Arabic titles into Google? It's a shame, as the Middle East is actually a sublime source of much infectious pop music.
"Hadal Ahbek" is a bouncy Middle Eastern pop original by relative newcomer Issam Alnajjar. The lyrics are in Arabic so we're not sure what he's singing, but it involves "love" and "sleep" if the interpretive dances are any indication. Impressively, Alnajjar needs little more than an acoustic guitar to summon his Middle Eastern reggae - the true mark of a musician. One to watch, for sure!
CARDI B - UP
Anytime Cardi B drops something it's sure to blow up. "Up" is no exception. Given Ms. B's ubiquity, it also means the videos might not necessarily have much to do with the song itself. When they do line up, it almost seems like a fluke. At the time of this writing, the slacklining video seems relevant but the grinding glass ASMR comes out of left-field. Cardi B herself transforming herself into some blonde Becky has got to be one of this week's highlights though!
Brent Faiyaz, DJ Dahi - Gravity (feat. Tyler, The Creator)
In some ways, a lot has changed in 2021. In other ways, a lot's still the same. No matter how much the world turns, how much political turmoil, how many apocalypses we weather, the Jenners remain influencer royalty. This week, Kylie Jenner's rocking "Gravity," a smooth slick r&b slow jam from Brent Faiyaz and DJ Dahi, as a soundtrack to a bangin' new manicure. Kylie's polka dot nail art is truly "superstar status," but so is Faiyaz's slow 'n sultry r&b.
The fact that some things never change lets us appreciate the things that change, also. In this case, Tyler, the Creator. His resurrection as a millennial chameleon's been going on for some time but it's still no less shocking for those of us who remember the hyper-aggressive confrontation of Goblin.
SHYGIRL - UCKERS
Social media's weird. On one hand, it inspires a kind of exhibitionism. On the other, most of us feel at least a tinge of self consciousness before we post. Just look at how many selfies you have to take before finding one suitable to post.
TikTok actually addresses this dichotomy better than other social media networks for some reason. It's like TikTokkers simultaneously embrace the urge to express themselves and the embarrassment of feeling the need to do so, all at the same time.
This contrast is summed up nicely in the blood curdling shriek that opens "Uckers" by Shygirl. This week, TikTokkers are using it as a soundtrack for both fabulousness and self-deprecation, sometimes at the same time like in the case of @abbyroberts' Drag Race-inspired glow up.
time for a big look inspired by the gorgeous @gottmik
KARDINAL OFFISHALL - DANGEROUS (FEATURING AKON)
In the world of fashion, one metric for a designer's popularity and influence might be the number of knock-offs they inspire. How many faux-Coach handbags and Louis Vutton ready-to-wears are sold out of the trunks of cars and fly-by-night "boutiques" in a given year?
If that's the case, "Dangerous" by Kardinal Offishall is the designer to imitate, if the number of faux-"versions" is any indication. There's the "karaoke version," the "workout hits" version, the "New Year Hit Makers" edition… each one features a hilariously bizarre mixture of German teens trying on bling, other teens trying on avatars, removing latex paint. Is this a sign that Akon is a valid soundtrack for any occasion? We Are: The Guard think so!
REYANNA MARIA - SO PRETTY
"Sex sells," as they say. But TikTok doesn't play anything straight. This week, TikTokkers are using the slightly blush inducing "So Pretty" to turn social media's sexploitation on its head. At the moment, the top video is @bella_apex using "So Pretty" as a soundtrack for "cooking soups and eating bread and gettin' all fat and sassy." What started as a song created on the app now has a version featuring Tyga!
TOM ROSENTHAL - HOME
We'll round out this week's edition of the Best Of TikTok with some feels. Seeing as how most of us have been locked in our houses for a year it might be hard to remember that "there's no place like home." Given our cabin fever, we might forget that others would kill to be home right now. There are still soldiers deployed on active duty. Others have no home at all, as in the case of a feral cat named Tiger.
Some of the videos even raise the question of what home is in the first place. Sometimes, home is a person, not a place. Some use Tom Rosenthal's delicate falsetto to soundtrack a parent's gender journey. Others use it as a soundtrack to watching someone growing up, whether that be a daughter or Macaulay Culkin.
If you've not shed at least one tear by the end, your heart may be made of stone.
That about rounds up another week's TikTok roundup! Make sure to follow We Are: The Guard on TikTok to keep up with some of our other fave finds of the week, original content from up-and-coming indie superstars, and outtakes from some of our playlists!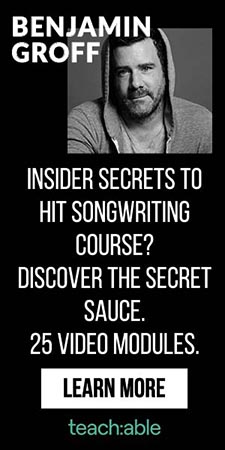 J. Simpson occupies the intersection between criticism, creativity, and academia. Based out of Portland, Or., he is the author of Forestpunk, an online journal/brand studying the traces of horror, supernatural, and the occult through music, fashion and culture. He plays in the dreamfolk band Meta-Pinnacle with his partner Lily H. Valentine, with whom he also co-founded Bitstar Productions, a visual arts collective focused on elevating Pop Culture to High Art.