BEST SONGS IN INDIE POP - WEEK 34
Anyone with at least one eyeball who watched the MTV Awards this past Monday can say that it was all sorts of NOPE. Thankfully though not everything in music is a lost cause. We Are: The Guard and myself are back with ten new indie pop tracks that will have you reaching for your phones and adding the below features to your go-to playlist. No need to thank us for this, you listening all the way through will just do. Get yourselves ready as we dive in to this week's must listen to artists. We have Bishop Briggs, Aurora, Jodie Abacus, and more. Let's all together say YASSS!
BISHOP BRIGGS - BABY
One thing we all love about Bishop Briggs is her honest open lyrics. She connects with fans because of obvious catchy as heck music and the transparency of her feelings. Though her newest track "Baby" may sound somewhat tamed, we assure you the overall essence is very much Briggs. Tongue in cheek lyrics and words that you just resonate with make this track irresistible.
AURORA - FORGOTTEN LOVE
Aurora's music is magical. It's melancholic but leaves you on a high note after her music stops. With her latest single "Forgotten Love," Aurora no longer dwells on feelings of guilt, she frees herself and takes you with her, helping you forget the things you were holding on to like love, friendship, etc. Nothing wrong with moving on especially if it sounds this good.
JODIE ABACUS - SKIN
Jodie Abacus will make you move in ways you never thought possible with his upbeat, funk driven, hand clapping, good time single "Skin." Don't believe me? Press play and see for yourselves. "Skin"forms part of his new upcoming album Take This And Grow Flowers, out later this year. We're loving this high we're on.
POOL - MOVING ON
The German three piece band Pool offers up what sounds like the last leg of summer, at least that's what we're hoping for here in southern California because this weather has been srsly gross. Anyways, "Moving On" has all the right fixings to carry you away to a nice bonfire by the beach somewhere.
REBECCA & FIONA - NEED YOU
Ok so Rebecca & Fiona's "Need You" isn't new new perse, but I didn't see you guys sending me a tip about it so … here we are two months after the release. If you have yet to discover the sound of this Swedish duo I recommend you do so now. This is Scandi - pop at its best.
DISCLOSURE - WHERE ANGELS FEAR TO TREAD
Familiar much? Electronic duo returns with a blast from the past in their latest piece "Where Angels Fear To Tread." Their obsession with acapella jazz groups like The Four Freshman, led them to cut and do an array of voice samples to create this beautiful piece of work. This is one track that can easily be played over and over.
NINA NESBITT - LOYAL TO ME
I am obsessed with everything about this video. My wig has literally been snatched. The outfits, the dance, the beat, Nina is a freaking beast and this is just the tip of the iceberg for her. If she keeps this up we'll be seeing her topping the Billboard charts pronto.
BAAUER - DAY ONES FT NOVELIST & LEIKELI47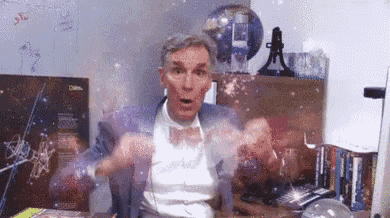 AMANDA TENFJORD - NO THANKS
"No Thanks" is an ode to all the pathetic relationships we've had or will have. We're not about games or wasting time, so with Amanda and a banging pop beat we're saying goodbye and moving on to greener pastures. No second chances unless you clap back with a better song than this.
NOAH KAHAN - COME DOWN (RAC MIX)
Noah Kahan's "Come Down" gets a dreamy makeover by the man who is responsible for mile wide smiles. This feel good remix by RAC leaves you feeling refreshed and ready for the remainder of the week. So play it loud and feel free to doze off to your own little mental paradise.
--
Seems like we've come to the end of the our best in pop music weekly column, but we promise to be back with more next week. If you know of hot new song hit us up on Instagram, we'd love to hear from you.
Photo by Katsiaryna Endruszkiewicz on Unsplash
Beca Arredondo is easily unamused with all things not related to her interests. On her good days you can catch her avoiding the California sun and glued to her Mac plotting the next big thing. If you happen to run into her on the street and notice her wearing headphones do NOT disturb her. She is not responsible for any possible damage. Aside from the above she's very sweet and perky and responds well to good music and food.