BEST OF TIKTOK, WEEK OF 3/9
Image by Alberto Zanetti on Unsplash
Happy Women's History Month, Guardians!
Thanks to the rise of TikTok, we have an even greater platform now to speak and celebrate women, and the history of how far women have come in this man's world. We got some good TikTok hit sounds from Little Mix to NMIXX to Will.I.Am, who are here just in time to hype and fire you up for International Women's Day! Who run the world? First up is one of everyone's top favorite girl groups ever!
LITTLE MIX - TOUCH (DOUGIE REMIX)
a seggsy dress for curvy girls
YES! This TikTok trend is screaming top-tier womanhood. Every *snap* single *snap* woman, every single she/her/they, every heart of a woman out there is seriously slaying their cat walk! The body zoom filter is absolutely working it. But bringin' it altogether is this remix of a Little Mix gem from 2016. Once a small sexy summer hit, now a powerful anthem, "Touch" brings out your inner Queen. So knock us off of our feet and give the #TouchxDougieRemixChallenge a try!
CALICOE - I'M STUBBY
Some of the coolest women on earth have to be the big sistas. This little man is lucky to have a badass sister, who we can tell by just this TikTok dance, will have his back for life. I am so entertained by how in sync their energy is! "I'm Stubby" does give off this "cool kid" vibe with it's dynamic synth game. Just as cool as this hot mama!
NMIXX - O.O
Watch out, baila baila baila Watch it, how nice, how nice#지니 ##지우 ##규#진 과 함께하는#OOchallenge ##OO챌린지 ##오오챌린지##NMIXX_OO ##NMIXX ##엔믹스 ##AD_MARE ##OO#
K-pop label JYP released their newest girl group as well, cheers to that! NMIXX is next to reach the global success of their sunbaes, the Wonder Girls, Twice and ITZY. And their debut here on TikTok is freaking phenomenal. "O.O"'s choreography is just as crazy as the song's unpredictable arrangement and overall sound, still fans won't back down from trying these moves out. How nice, how nice!
@itsbellamaee REMAJA JOMPO KALO GAMAU BEDREST KYK GW AMPE 2 HRI,JNGN COBA DANCENYA YEH #NMIXX #NMIXXDEBUT #nmixxdance #OOchallenge @nmixx_official ♬ O.O - NMIXX
WILL.I.AM - BIG AND CHUNKY
Dc: @triippyjermm New challenge unlocked ##scadaddle ##scadaddlechallenge
New #DanceChallenge alert, Guardians! Step up, but be careful not to step on your phones while attempting the #ScadaddleChallenge. Man be levitating from this angle! A third of my brain is amazed by how whoever came up with this did it, another third is laughing at how funny it looks on loop, and the last third on Will.I.Am's techie "Big and Chunky"- which btw I've heard is a song is dedicated to the beautiful thicc community out there?
LIL NAS X - OLD TOWN ROAD (SPEED REMIX)
Yass, live it like a rockstar! I miss this song, who doesn't? Well, these cute steps are rockin' around #DanceTok as well. From the #Scadaddle's footwork to the "Old Town Road"'s hand coordination, do both and ya have skills! Check this cutie out, she's slayin! These speed up challenges really be bringing out the creatives and dancers of the world, so here is our full support!
SEGA GENESIS - CANCUN (REMIX)
got the whole squad
Now this dance challenge requires whole-body movement. Can, can, can you do the "Cancun," hun? This technohop banger is something else. Who'd ever think of doing the can can to this! Just as experimental as the awesome remix, the techno kicks and heavy bass are a vibe. This dance craze will definitely keep you warmed up while we finish up the Winter season.
freezing in tx
LOUIS PRIMA - CHE LA LUNA
@justthebells10 Family of 10 #adoptionjourney #bigfamily #thingsthatjustmakesense #familygoals #adoption ♬ Che La Luna - Louis Prima
This festive sound has been going around the app to random silliness but can mostly be heard around #FamilyTok and #HouseTok. Like this family of ten adopted, wonderful children! Well, this song does sound fit to open a family sitcom, doesn't it? So happy for those sharing their families to the world!
This week's TikTok is all about fun and dancing, I guess! Well, our fave TikTokers are still hung up on last week's Emo Girl and we can't blame them for that. Spreading love to all the women out there, have a great one! Keep scrolling with me 'till next week's Best of TikTok!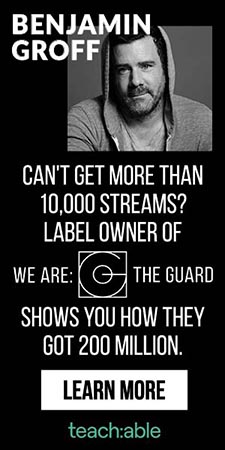 Hannah Lee is a Pinoy Hallyu fan from K-music to K-drama. By day she takes her architectural apprenticeship, but by night she fangirls till sunrise. With a long list of faves, she strongly believes in Big Bang supremacy!