BEST OF TIKTOK, WEEK OF 3/19
Image by Good Faces on Unsplash
Hey ya there, Guardians! Happy St. Patrick's Day, everyone. Wishing you all the luck and happiness that life can hold! How about we start fulfilling that luck and happiness with some of the newest, craziest, most confidence-boosting songs ever. Plus some oldies too, all re-discovered on our daily app, TikTok!
LIL SHORDIE SCOTT - ROCKING A CARDIGAN IN ATLANTA
@baby_ruth10 Soooo we made a dance @yairee__ ♬ Rocking A Cardigan in Atlanta - lil Shordie Scott
Let's start the week off with a heavy rocking bass of a TikTok sound, "Rocking a Cardigan in Atlanta!" I did read a few funny comments saying this sounds like Elmo spitting fire, maybe true, but after a few seconds in, I promise that you will find yourself hella hooked into this banger. Lil Shordie Scott, who are you and are you signed yet? It's safe to predict, this rapper is gonna be another huge TikTok miracle. Btw, these girls' moves are smooth. I'm saving this sound and hitting follow on this #dancechallenge.
IAYZE - 556 (GREEN TIP)
@kwonny3x #fyp #comedy #dog #dogsofttiktok #foryou ♬ 556 (Green Tip) - iayze
Next underrated rapper in line is iayze who just snapped with "556 (Green Tip)." I am a hundred percent sure that this beat will have you walking, talking, and working in boss mode. No one can beat a boss. And can you hear that (I'm not sure what instrument) woodwind sound? This brings trap on to a whole 'nother level. This swag is elite. Anyways, the dawg's twerkin is better than anyone's out there.
LABRINTH - MOUNT EVEREST
Wow, are we full of #BossTok songs this week or what? Amen to "Mount Everest Ain't Got Sh*t On Me," and hands down to my personal TikTok crush Brody Wellmaker! I love how people describe this song as one that "makes everyone feel confident as f*ck," because this is exactly what we need these days! I'm sure a lot of us are still just starting and striving to get back up on our feet after the whole COVID-19 pandemic. Going back to school? To work? Labrinth's got you and you got this!
MICHAEL JACKSON - BEAT IT (WITCHER REMIX)
I'm sorry but Edward and Jacob who?
We all love a sexy reverbed remix and this version of "Beat It" beats the innocence out of me. Yes, I may also find that Charlie Swan is quite hubba hubba now that I'm also in my mid-20s. But this remix triggers the heat and I'm feeling thirsty now. If only this track could be legit, with the solid guitar, Michael could've also become King of Rock. Do we need this on Spotify? Yes!
TIMBALAND - THE WAY I ARE (FEAT. KERI HILSON, D.O.E, SEBASTIAN)
@denbieperrin dream come true @cadel_06 #foryou #fyp #moose #stepup ♬ MOOSE - kemy
Now to this trending sound I can definitely relate hard to! Moose from Step Up was basically every girl's dream boy in the 2010s, I could cry tears for him for as long as I can remember. He once brought the song "Beggin'" to life, but now he's back on our screens and bringing the butterflies back to Timbaland's "The Way I Are," another nostalgic masterpiece. This TikTok user won among all the girls with a real-life Moose. How lucky!
OWL CITY - FIREFLIES (MOSSBOT REMIX)
This trend is for our beloved introverts… I do not have much to say about this except for that I have manifested this sound by now… I do miss this song, though!
CRISTALE - BONG BING (FEAT. LAA LEE)
BONG BING @Tony
And on #DanceTok this week, we got Cristale and Laa Lee bringing the vibes from the UK with "Bong Bing." I've read that this is called a Caribbean Beat, ooh-lala, something to search up on right after writing this round-up. This song is just so catchy and has me excited when I scroll to see everyone dancing along. It's got this sense of freedom to dance to it, the perfect way to start the warm weather with!
CHRISHAN - SIN CITY
@giorginoabraham30
If you've been on TikTok since Day 1 of the pandemic, you must be familiar with this unending trending sound. But it's perfectly fine if you're hearing this one for the first time. Just be prepared for this thirst trap as well! As the moves on #DanceTok evolve, the choreography does too! And 2022 Sin City snaps hard. This dance challenge is a couple goal! Just make sure to keep the sexy on the low, we don't want the young ones digging deep into Chrishan's lyrics.
BTS - BLOOD SWEAT & TEARS
barracuda had to make a appearance
And here we have a #WomenOfTikTok clip this week! This beautiful lady with some beautiful tatts got her shakira going on to BTS' "Blood Sweat and Tears!" I don't know how many times I replayed this on loop, but her hips are mesmerizing and her choice of TikTok sound is on point. What I do find funny is that this remix of the K-pop classic does have that Euphoria vibe to it. Is she giving Jules? Yes. Do we also need this on Spotify? Yes!
Now that was a week of some good scrolling with y'all, Guardians. Again, Happy Holidays and go catch that luck, guys. We got a lot of songs to soundtrack while we enter Boss Mode for the days to come. Let me leave you with one last trend, a legendary cover of The Reading Rainbow? Keep scrollin' with me till next week's Best of TikTok! Stay Safe!
This is what happens when you're too old for this app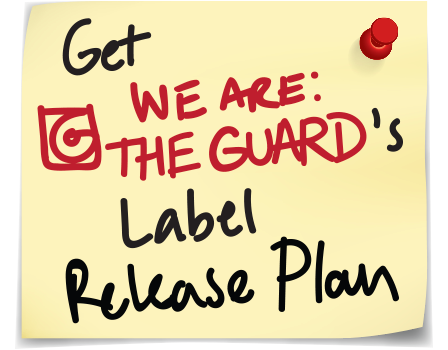 Hannah Lee is a Pinoy Hallyu fan from K-music to K-drama. By day she takes her architectural apprenticeship, but by night she fangirls till sunrise. With a long list of faves, she strongly believes in Big Bang supremacy!