THE BEST OF TIKTOK, WEEK OF 6/18
Image by Andre Gaulin on Unsplash
What's goin' on, Guardians? Happy early Summer to you! Things're truly glowing up all over (although it's been despicably hot down here in SoCal), but things look lovely from what we've seen from our smartphones.
As things begin to open up in earnest, the battle for the Song of the Summer is truly heating up! So far, the powers that be seem to be pushing for Lorde's long-anticipated new single, "Solar Power", to be the official soundtrack for re-opening. Long-time Lorde fans still aren't sure how to feel about it, though.
There are a bunch of other great jams on TikTok this week, as well, like Adult Swim's collab with VANO 3000, all of which are bangers in their own right.
Here are the best TikTok hits for the week of 6.18!
VANO 3000 X ADULT SWIM
[adult swim]
Adult Swim are geniuses of branching out into other mediums. After all, how else could a network mostly known for crafting edgy cartoons would become synonymous with avant-garde hip-hop just a few years later, with tracks from Flying Lotus being set to far out neon visuals.
This week, Adult Swim have released a call to their dedicated fans, asking them to create visuals around a new track from Vano 3000, a day-glo slice of exotic psychedelia. Adult Swim's fans have not disappointed, showcasing the creativity and occasional eccentricity Adult Swim fans tend to be known for.
LORDE - SOLAR POWER
still gonna play it all summer tho ##solarpowerlorde ##venus ##NightDoneRight
With Lorde returning with her first new music in 4 years (a geological age in Pop Culture), you know that "Solar Power" was going to take over TikTok. And it has. Pop scribes are already preliminarily calling for "Solar Power" to be the song for post-COVID Summer 2021. Some have been predicting that we're all "ready to forget about heavy, serious things and just have some fun."
They're not wrong about the time since Lorde's Melodrama being serious and heavy. They're probably not wrong about us needing to have some fun, too. Trouble is - will we remember how? And, even if so, is Lorde really the best candidate for creating this hedonic soundtrack?
Some of the confused and conflicting TikTok videos illustrate this duality. Long-term Lorde fans don't seem to know what to do with this glowing, golden sunshine pop. Expect to see lots of awkward dancing, a video comparing the single to a "woman's razor commercial" and at least one impressively in-depth conspiracy theory.
OLIVIA RODRIGO - HAPPIER
if you think it's abt you it is ##foryou ##fypシ
Olivia Rodrigo's music has a lot going on under the surface. It might sound sweet, romantic, innocent, yet most of the time that seems to be a paper-thin veneer over a brooding sea of dark and often conflicting feelings. It's the musical equivalent of a Southerner telling you "well bless your heart."
"Happier" is a particularly good example of this. It sounds as sweet as a cupcake, extending well-wishing to a former lover who's moved on to someone new. The TikTok videos make the subtle menace, however, with more crazy smiles and Loreena Bobbitt vibes than you can shake a carrot peeler at.
CELINE DION - ALL BY MYSELF
##alone ##momsoftiktok ##momsover40 ##momlife ##foodhacks
Life can be lonesome sometimes. We can end up all by ourselves, cast adrift, far out of eye and earshot of our fellow Human beings. Even when we were just playing catch with a stuffed pig two seconds ago.
This last week, sadists on TikTok have decided we've not had enough reasons to weep in a week or two, so they'd fill that aching, longing void with the most tragic, devastating moments of alienation and disconnection possible, like being left high and dry at the grocery checkout line, while your Mom rushes to pick out a loaf of bread, to the heartrending tune of Celine Dion's "All By Myself." Life is pain.
WHOKILLEDXIX - SPY?
Whokilledxix are turning out to be a good source of edgy-but-fun soundtracks. Gnarly beat drops paired with a wicked sense of humor make for a good pairing with oddball personalities and abrupt mood shifts. "Spy?" is no exception with its clueless opening "You think? Maybe… I dunno… I'll try and give it another go" before settling into a loping, stomping reggaeton beat.
JANET JACKSON - ANY TIME, ANY PLACE
Time to celebrate man! ##fyp
Sometimes things that seem romantic or seductive can turn out to be anything but under the harsh scrutiny of daylight. Like, have you ever considered the saying (no doubt written by a guy "Sex is like pizza. Some is better than other but it's always good," which suggests to us this author has never had bad sex.
So consider the sentiment "any time, any place," as in "I'd be down for that, any time, anywhere... " Really? So, like, in the back of a bumper car? Or in a crowded Wal-Mart?
The videos going along with Janet Jackson's "Any Time, Any Place" make this ridiculousness all too clear as TikTokkers point out the absurdity we'll go to get busy. Be advised, some of these videos are verging on the NSFW. Take heed…
REGINA SPEKTOR - FOLDING CHAIR
we are BOTH beautiful ##girls ##relatable ##bodyimage ##insecurity ##positivity ##confidence
Another summer's upon us - you know what that means. More #beachbod posts. More "well-meaning" lifestyle articles about "counting calories" or "perfect diets." For many (dare we say most of us) summer feels like just more pressure to be perfect, to reach for unattainable beauty standards and rip your mental health and self-confidence into confetti in the process.
This week, influencer on TikTok have been using Regina Spektor's "Folding Chair" as an anthem for true body positivity, reminding us what a miraculous creation the human body is. We Are: The Guard would like to remind you, you are all beautiful (and strong, and handsome, and competent). So get out there and shake your tailfeathers! (once it's safe to do so, wherever you may be.)
MITSKI - NOBODY
every. single. place. ##fyp ##WhatWouldPopTartsDo ##fl
We're wrapping up this week's Best Of TikTok with a bop by Mitski. Much like Olivia Rodrigo, Mitski's music is another one that easily captures up a range of emotions, from existential dread to a kind of sugary euphoria and all points in-between.
This week, Mitski's "Nobody" is the soundtrack when you're truly not sure how to feel. Or if anyone has ever felt the way before. Which means that many of the videos for "Nobody" are hilariously eclectic. Wanna watch someone freak out over a hair tie? About getting braces? About right angles?
Mitski's got you.
That about wraps up another week's edition of the best of TikTok. Make sure to follow our TikTok for behind-the-scenes glimpses from our WA:TG label, industry news, and more!
Solveig with 3 indie songs you NEED in your life this week! ##lucydacus ##debnever ##rittmomney ##indiemusic ##wearetheguard ##newmusic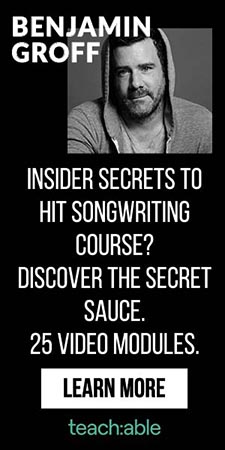 J. Simpson occupies the intersection between criticism, creativity, and academia. Based out of Portland, Or., he is the author of Forestpunk, an online journal/brand studying the traces of horror, supernatural, and the occult through music, fashion and culture. He plays in the dreamfolk band Meta-Pinnacle with his partner Lily H. Valentine, with whom he also co-founded Bitstar Productions, a visual arts collective focused on elevating Pop Culture to High Art.