THE BEST OF TIKTOK, WEEK OF 8/27
Image by Levi Guzman on Unsplash
What's happening, Guardians? What's good? Y'all keeping yourselves entertained out there? Getting excited for the onset of autumn? Feeling anxious at the state of the world?
Wherever you're at, we've got you covered. This week on TikTok there's lots of empowerment and inspiration to be had, especially from the likes of Emeline and her breakout new single "This Is How I Learn To Say No." There's also some fashionable escapism from the darker side of life with Bella Poarch and Sub Urban's "Inferno." And, last and certainly not least, CATS!
Here's this week's Best of TikTok!
EMELINE - THIS IS HOW I LEARN TO SAY NO
It's here!!! Thank you tiktok changed my life!!! ##TIHILTSN ##music ##femaleartist ##empowerment ##healing ##popmusic ##songwriter ##producer ##lyrics
There's a lot of talk about the ills of the internet - how it encourages unhealthy behaviors and expectations, unrealistic standards, not to mention putting us directly in touch with most of humanity's worst instincts (and people.) That outlook, while true, is a bit sour grapes, focusing entirely on the negatives while completely overlooking the positive side of life online.
For many/most of us, the internet helps us learn how to have strong and healthy boundaries. It gives us a vocabulary to discuss our mental health so we at least have a chance to fight back against the societal expectations that weigh us down like lead chains on Jacob Marley's ghost.
This last week, EMELINE (the artist behind the viral song "flowers & sex") posted a TikTok with a catchy electroswing ballad called "This Is How I Learn To Say No," where she opens up and candidly discusses many of the challenges facing women in today's world. TikTok responded in kind, with others expressing things they've done to get over toxic expectations. It's an uplifting thread that rewards repeat scrolling. It's a much-appreciated reminder that the internet's not all bad.
BELLA POARCH, SUB URBAN - INFERNO
Guess who's chasing me
TikTok's become something between a social media platform and a content network in its own right. It blends the intimacy and behind-the-scenes access of early Instagram with incredibly high production values you might see in an official music video, or even a movie or TV show.
Spend some time browsing the "INFERNO" sound and you'll see precisely what we mean. "Inferno" is a new collaboration between Bella Poarch and Sub Urban whose video just dropped on Friday the 13th. The video is a combination of elegance, high fashion, and an infectious pop melody. In short, it's got everything.
If you're looking to show off your dark side, try out "INFERNO."
RUPAUL - SUPERMODEL
when i grow up i want to be just like her ##model ##ootd ##fyp ##foryou ##foryoupage ##grandma
Britney Spears meets RuPaul? What could be more inspiring? Both know that even when you're blessed with all of the beauty, the brains, the talent, the grace, and more than a little luck it's STILL gonna be a grind. At the end of the day, the one still standing is the one who knows how to work.
"I got one thing to say… You better work, b*tch" intones Ms. Paul as a house/disco beat kicks in. This week, TikTokkers are using the clip to show how they get up and keep going no matter what.
LVL1 - FVN!
Okay, we here at We Are: The Guard talk a lot about using the internet for empowerment, for inspiration, for stress relief, for activism, and, of course, keeping your finger on the pulse of Pop Music and Culture. But we all know what the internet's main purpose is - a delivery system for cat content!
Worry not, this week LVL1's "FVN!" has you covered, as cat lovers of TikTok users utilize the caliente salsa beats to show off cats being weird and wonderful. You can scroll for hours and never get bored!
YOUNG M.A. - HELLO BABY
We round out this week with some general badassery. Young M.A.'s "Hello Baby (featuring Fivio Foreign)" is a soundtrack for stopping creeps in their tracks, for bespoke katana blades and bad mama's cutting lines of baby formula.
"This is how you stop that," the viral clip concludes. He's right. If rhymes could kill, these would stop an elephant.   
That about does it for yet another week of TikTok viral hits! Make sure to follow We Are: The Guard on there for even more pop news, reviews, and behind-the-scenes glimpse with our We Are: The Guard roster!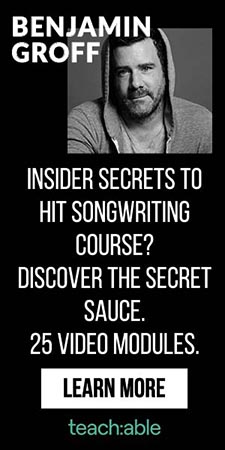 J. Simpson occupies the intersection between criticism, creativity, and academia. Based out of Portland, Or., he is the author of Forestpunk, an online journal/brand studying the traces of horror, supernatural, and the occult through music, fashion and culture. He plays in the dreamfolk band Meta-Pinnacle with his partner Lily H. Valentine, with whom he also co-founded Bitstar Productions, a visual arts collective focused on elevating Pop Culture to High Art.