THE BEST OF TIKTOK, WEEK OF 11/5
Image by Maria Shanina on Unsplash
Hey Guardians, what's good? We hope you've had a good Spooky Season, with all of the candy and scary movies you can handle. We now turn the calendar page as autumn turns into winter.
You'll have plenty to keep you inspired and entertained this week on TikTok! You'll see ambitious push-up challenges! Dwayne "The Rock" Johnson acting as your personal trainer! Stalking kittens! Startled puppies!
Read on for this week's top TikTok hits and trends!
ADELE - EASY ON ME
Finally, we've got some new Adele - you know what that means? Let the explosive, emotional content commence! Adele's signature wail is genetically engineered to evoke regret, longing, heartache, and memories, no matter who you are.
Of course, since "Easy On Me" is one of this week's top TikTok trends, it's used as a soundtrack for a bunch of randomness, as well. Never will you see such an emotional video of opening up a tiger shark egg! You'll also find out that "Easy On Me" pairs nicely with Bruno Mars' "Locked Out Of Heaven"!
CAMILO & EVALUNA MONTANER - INDIGO
Camilo y @evaluna . Índigo. Miércoles #LaTribu
Earlier this week, Dia de los Muertos happened. What better time to enjoy some excellent club pop en espanol? We here at We Are: The Guard have long sung the praises of TikTok for discovering non-English music. With that we are pleased to introduce you to "Indigo," a bouncy fun sliver of glam musical fun!
"Indigo" sounds something like Abba if they were composing for High School Musical in Spanish. It automatically makes everything seem more fun and more exciting, which is being used for everything from redecorating to announcing pregnancy.
TECH N9NE - FACE OFF
 

♬ Face Off - Dwayne Johnson - Tech N9ne & Joey Cool & King Iso & Dwayne Johnson
Social media can sometimes be toxic, encouraging all sorts of negative behavior from comparing ourselves to others or even simply mindlessly scrolling to stave off the void. It's always refreshing to see people take the power back and use social media for good.
The #faceoffchallenge is a particularly uplifting trend. Introduced by Dwayne "The Rock" Johnson, TikTokkers have been using Tech N9ne's "Face Off" to show off their hustles, their hard work and the inevitable payoff. It's not all just powerlifting memes, either. You can see people guzzling coffee to stay up late and study. You can also see a cat learn to drive!
ROCKWELL - SOMEBODY'S WATCHING ME
Always creepin on me ##catsoftiktok ##sneaky ##kittycat
And, with the turning of the calendar page, another Spooky Season has come and gone. Oh well, we've still got the holiday season to look forward to - and the memes to remember!
The video for Rockwell's "Somebody's Watching Me" is less meme and more really short horror movie! TikTokkers responded in kind, using the Michael Jackson-esque thriller to score their own short horror films - from poltergeist Playdogs to sneaking kitties. There's even a dance duet with Pennywise!
REALTEK - WFM
This week's all about the positivity on TikTok. The smooth, soulful sounds of Realtek's "WFM," which stands for "Wait For Me" may be some of the most wholesome. This week, people on TikTok have been using Realtek's r&b slowjam to show off their self-love, from glowups and makeovers to radical self-acceptance and self-love.
We love to see it.
504 BOYZ - ROCK DA BOAT
If I can wibble you can wobble fit: @Dolls Kill ##bodypositivity ##dollskill
We love songs with built-in choreography! "Left/right/left/right…" 504 Boyz' old school electro hiphop is built for dance challenges. Still, you won't believe what some TikTokkers have come up with, from crazy pushup challenges to fuzzy-slippered twerking. There's even some belly-dancing!
That about wraps up another week of TikTok hits! Remember to follow We Are: The Guard for more music news and behind-the-scenes hangs with We Are: The Guard musicians!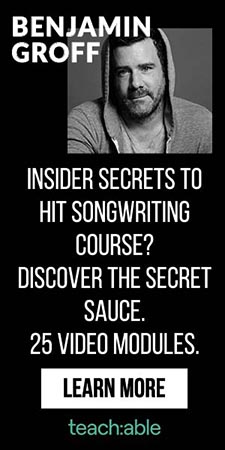 J. Simpson occupies the intersection between criticism, creativity, and academia. Based out of Portland, Or., he is the author of Forestpunk, an online journal/brand studying the traces of horror, supernatural, and the occult through music, fashion and culture. He plays in the dreamfolk band Meta-Pinnacle with his partner Lily H. Valentine, with whom he also co-founded Bitstar Productions, a visual arts collective focused on elevating Pop Culture to High Art.