BIG FREEDIA'S COVER OF LADY GAGA'S "JUDAS" IS A BOUNCE DREAM COME TRUE
The Queen of Bounce, Big Freedia, has covered Lady Gaga's "Judas" and it absolutely ROCKS. "Judas" is the first single off of the 10th anniversary reissue of Born This Way, which includes six covers of some of Gaga's top hits coming June 18th. In a press release, Big Freedia shared that "Judas" was her favorite song on the album when it first came out. She shared her connection to the song, stating "To me, 'Judas' is a love song about when someone does you dirty. I've sure had my experience with that. Who can't relate?" With her iconic voice at the forefront supported by marching band drums, and WILD electronic production elements, Big Freedia has completely breathed a new life into the song.
BIG FREEDIA - JUDAS (FROM BORN THIS WAY REIMAGINED)
The New Orleans native has been leading the charge in bringing the city's bounce music scene to the mainstream, all while promoting body-positive and LGBTQIA+ empowerment messages. Having collaborated with the likes of Lizzo, Kesha, Flo Milli, Beyoncé, and Drake throughout her career, it's no secret that she's on the verge of exploding. We are so lucky to work with Big Freedia as a publishing client with Brill Building.
BIG FREEDIA & ELOHIM - STRUT
The release of "Judas" follows the single "Strut" with Elohim from earlier this month. Big Freedia has further proven that she's got a knack for delivering high energy hit after hit- just in time for the clubs to reopen. We'll be counting down the days for her next EP Big Diva Energy to arrive in July.
Image Credits:
Lady Gaga ARTPOP Tour by proacguy1, CC 2.0
Big Freedia "Louder" single artwork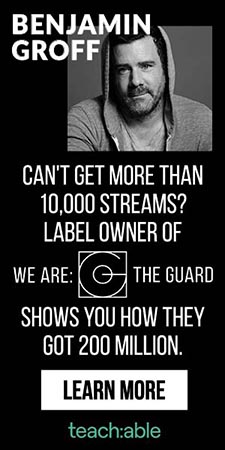 Arielle Tindel is from Cleveland, Ohio. She recently graduated from Berklee College of Music with degrees in Music Business Marketing and Songwriting. In her free time, Arielle can be found gardening or playing bass.