BON IVER SINGS PROTEST MUSIC WITH ABSOLUTELY EVERYBODY ON "AUATC"
"AUATC" is Justin Vernon at his most personal and most communal.
Let's face it, Bon Iver's career has been unexpected. Considering the shivering, forlorn, isolated falsetto of For Emma, Forever Ago, you'd have to be some sort of soothsayer to have predicted that he'd be headlining music festivals and duetting with some of the biggest pop stars on Earth. And, even if you somehow managed to grab some sort of future headline a la Back To The Future 2, you still wouldn't have expected the bizarre future pop concrete of i, i or collaborations with Kanye West.
"AUATC" is coming at a strange time in Bon Iver's career. He's just had his first Top 10 single, his duet with Taylor Swift off of her newest record Folklore, so it seems a moment to make a big splash. Instead, Vernon returns with a humble, subdued protest song, straight out of a '60s civil rights march.
BON IVER - "AUATC"
That's part of what makes "AUATC" (which stands for "ate up all their cake, btw") sounds quite unlike anything else Bon Iver's done. For one, his signature delicate falsetto is nowhere in sight. Neither is his more woodsy, folksy baritone as heard on Taylor Swift's "exile." Instead, Vernon's more in rootsy Jim James/My Morning Jacket territory, which is well-suited to his collaborators. While a full roster doesn't seem to be available, you can hear everyone from Bruce Springsteen to Jenny Lewis to Wye Oak's Jenn Wasner.
Amazingly, "AUATC" doesn't come across as overly twee and faux folksy or annoyingly preachy. Instead, it comes across as fresh, breezy, and heartfelt. It sounds like musicians making music about things they care about, which is perhaps the purest motivation for creativity imaginable. It's subdued and understated, but it'll give you goosebumps if you lean in and listen.
"AUACT" is an example of protest music done right and non-stop musical innovation. Who'd have thunk that yesterday's favorite coffee shop playlist would become today's agitprop? Not even We Are: The Guard could've predicted this timeline.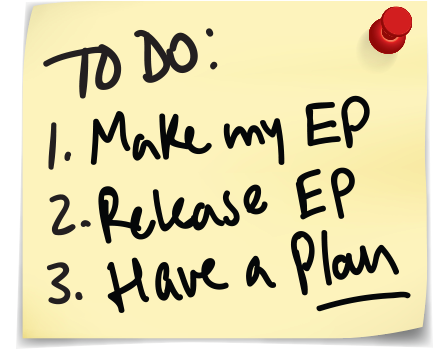 J. Simpson occupies the intersection between criticism, creativity, and academia. Based out of Portland, Or., he is the author of Forestpunk, an online journal/brand studying the traces of horror, supernatural, and the occult through music, fashion and culture. He plays in the dreamfolk band Meta-Pinnacle with his partner Lily H. Valentine, with whom he also co-founded Bitstar Productions, a visual arts collective focused on elevating Pop Culture to High Art.