BRYE'S "LEMONS" IS AN INDIE POP DEMO WHERE DEMO STANDS FOR DEMOLITION AND NOT DEMONSTRATION
This track is explosive. Mind-blowing, even. Be careful with your earbuds while listening to "Lemons," as they might just overheat and shatter into hundreds of pieces upon pressing play.  The BOOM, you're cooked just for listening to the experience of a teenage relationship gone sour pouring through the miniature speakers that we had very clearly warned you not to put directly next to your ears.
Stay safe while listening to this new demo from Brye—and by demo I do mean demolition and not demonstration cause it's PIPING HOT—I'd stay at least six feet away from this song while it's still in mid-construction (social distancing rules apply). Cause this track is the kind that BLOWS UP without any kind of warning.
Brye is a 16-year-old singer from Chicago who has more emotional development than most adults I know. She has already been connecting with teenagers across the globe, but now is about to position herself into the hearts and minds of adults as well.
If this is just a demo, well then, we can't wait for the fully produced version.
BRYE - "LEMONS"
With a simple beat and Brye's vulnerable, soft-spoken lyrics, "Lemons" is a powder keg of emotions.  When the chorus breaks in with it's layered vocalizations and a single bass drum beat added to the production line, we knew we'd discovered something special.
Why the (Demo) when this is a fully realized song as far as we (and hopefully you) are concerned? Our best guess is that this is the way to shop for an interested producer to bring this already volatile track to the next level. To take "Lemons" from explosive to downright dangerous.
Let's hope this release drop brings you exactly what you're looking for, Brye, because we're ready for this song to catch the whole world on fire.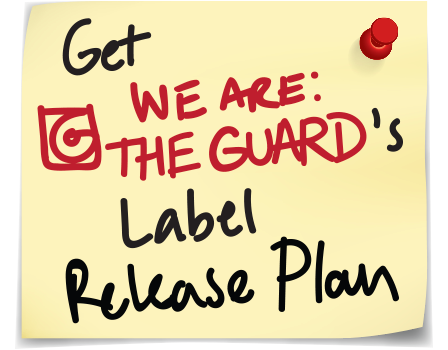 From deep within the murky depths of the Los Angeles River emerged a creature: 50% raver, 50% comedian, 10% Robotcop. Kurt Kroeber doesn't own a dog, operates Soundbleed (the world's only dance party comedy talk show rave), and is down to party with you. Come up some time and say "Hey dude!" But definitely make sure to casually drop the secret Illuminati password.