CHILL OUT MUSIC - WEEK 6 2015
HAPPY FEBRUARY! As we edge ever closer to summer (only 134 days to go guys!), you may notice that chill out music is going from gray, forlorn and crystalline to more bright, carefree and scintillating in nature. YAY WORDS! Featuring Bastille, Jay Haze & ESB, Nick Leng and more, this week's column aims to bring you the best of both worlds. So whether you're revelling in the remains of "Snowmageddon," or counting down to when you can bust out your"Itsy Bitsy Teenie Weenie Yellow Polka Dot Bikini" (move aside Katy Perry!), then you're in the right place!
-
THE WOMBATS – GREEK TRAGEDY (BASTILLE REMIX)
STOP EVERYTHING! The Wombats are still a thing? How comes I'm only learning of this now? I mean, they don't even SOUND LIKE The Wombats anymore, but that could be down to Bastille's expansive production makeover. And is that the girl from Skins? This is 2007, isn't it? ISN'T IT?
JAY HAZE & ESB – FINDING ORIYA
There are various ways one can spend 7 minutes 52 seconds: masturbating, taking a dump or watching this video for Jay Haze & ESB's "Finding Oriya." Opt for the latter and prepare to have your view of the world changed forever. Bringing together images of crashing waves and a young woman in a wedding dress seemingly drowning, it's an introspective yet utterly immersive affair – much like the song accompanying it.
NICK LENG (FEAT. CARMODY) – INSIDE YOUR MIND
I first discovered (and subsequently fell in love with!) Carmody through her collaborations with Tom Misch. Since then I've been keeping tabs on (but definitely not stalking!) everything that she does, from her solo material to her work with other producers. This month the British chanteuse goes international and lends her vocals to "Inside Your Mind," an effervescent chillwave number and San Diego native Nick Leng's inaugural effort of 2015.
LANA DEL REY – BLACK BEAUTY (DINNERDATE REMIX)
It takes a lot for a Lana Del Remix to stand out from the 13,956,496,349 other Lana Del Remixes that I've listened to in my lifetime, but German producer Dinnerdate does so effortlessly with this future bass take on "Black Beauty." Dare I say I prefer it to the original? Maybe it it was 3 or so minutes longer. ON REPEAT!
SAMUEL PROFFITT (FEAT. CRYWOLF) – IN FLAMES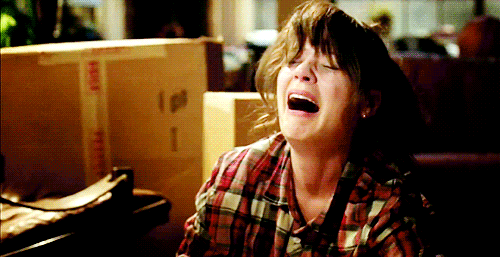 HUNDRED WATERS – CAVITY (SHIGETO REMIX)
Everyone is hailing the saxophone as the instrument of 2015, but I'm all about THE XYLOPHONE! Shigeto puts said instrument to good use on this version of "Cavity," as taken from the forthcoming remixed edition of unlikely Super Bowl stars Hundred Waters' infallible The Moon Rang Like a Bell.
THE LAND BELOW – DON'T TRUST THE RAIN
The Land Below first made a name for himself on the blogosphere 6 months ago when he unveiled a Presets-approved cover of "This Boy's in Love." Having since signed to the hotbed for Scandinavian talent, HYBRIS, the Swedish crooner is now giving us a taste of his own solo material with his debut EP, Don't Trust the Rain. Comprising of three slices of effortlessly-crafted and unequivocally-Nordic dream pop, the EP is undoubtedly one of the stand out chill out music releases of the year thus far...
ASHA ALI – GO THE DISTANCE (THE LAND BELOW REMIX)
...hence why I'm featuring The Land Below not once, BUT TWICE!
BROKEN BACK – HALCYON BIRDS
Forget everything that Avicii taught you about folk house. The French outfit Broken Back are here to restore your faith in the misguided genre with "Halcyon Birds." Bringing together incandescent dance production and rustic acoustic instrumentation, this is one of the first real summer anthems that I've heard this 2015.
RIFF RAFF – ONLY I CAN CURE YOUR BROKEN HEART (POLO REMIX)
Sample extraordinaire POLO defies expectations once again by combining one of my favorite RiFF RAFF interviews of all time with the 13th song on the rapper's BiRTH OF AN iCON mixtape, "Only I Can Cure Your Broken Heart" (plus some Gwen Stefani for good measure!). The resulting slice of chilltrap is astoundingly beautiful, but then again, did you expect any less from the same guy who's previously made art out of the likes of Taylor Swift and Justin Timberlake?
-
CIAO GUYS! x
About Jess Grant
When Jess Grant isn't writing on music, she can be found playing it – on her guitar, on her ukulele, and on her recently acquired mandolin. Playing it hideously, she ought to add. Jess also studies. She studies the English language, to be precise. Jess is currently on her way to a degree in the subject, and enjoys starting and never finishing novels, screenplays, and poetry in her spare time. She also likes dogs. Lots of dogs.