CXLOE'S "12 STEPS" IS PUTTING US INTO SAD GIRL POP SONG RECOVERY
Tyrone Biggums said it best when he asked, "Y'all got any more of them sad girl pop songs?"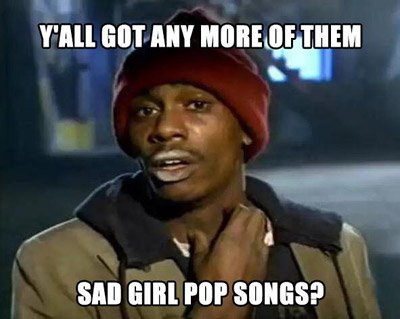 Because we're straight up addicted to this new track from CXLOE.
The first rule of SGPSA (Sad Girl Pop Songaholics Anonymous, even if it's not anon with my name in the byline -- my name is Kurt and I'm addicted to Sad Girl Pop Songs) is to admit that you are powerless.
Okay, I admit it. I'm getting the itch for more just thinking about "12 Steps." Thanks be to the powers that sadden, but there are seven more sad bangers ready to go on her Spotify. Excellent.
Right when we thought we had kicked the habit too. Lana Del Rey's Norman Fucking Rockwell! dropped ten months ago and just left our personal rotation last week. And Lorde hasn't had anything new in three years -- right, or has she? Temporarily safe from needing recovery.
CXLOE - 12 STEPS
Yet now we've got a new artist to mainline our obsessions over.
Except it feels oh so good if you just let it play and don't worry so much about being a Sad Girl Pop Songaholic. Ah, the reassuring warmth of letting another person's pain fill my soul and help make it feel like it's all going to be better off in the end. That's more true than I wanted it to be.
We've all been here, right? Pulled back to a partner despite our best intentions. They make you feel like shit and their love and validation is truly something you can't let go of. Kick yourself especially hard when you relapse and let them get the best of you. (Wait, this is an actual addiction. If the subject of this song hits too close to home, please reach out to SAMHSA).
Maybe we can work together and make sure to not let our addiction to sad girl pop songs like "12 Steps" get the best of us. We ask for your assistance in taking this song away from us. Listen and let it become yours so we can release the power from it and save us from ourselves.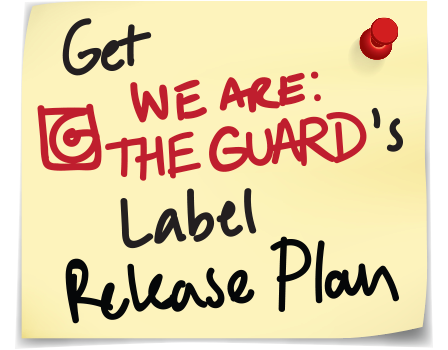 From deep within the murky depths of the Los Angeles River emerged a creature: 50% raver, 50% comedian, 10% Robotcop. Kurt Kroeber doesn't own a dog, operates Soundbleed (the world's only dance party comedy talk show rave), and is down to party with you. Come up some time and say "Hey dude!" But definitely make sure to casually drop the secret Illuminati password.