DOG ORCHESTRA'S SPOON EP EXPLORES THE DARKER SIDES OF LIFE
Sweden's Dog Orchestra launch their new EP, Spoon, with "Snowflake," a bass heavy banger that's blackened and burned around the edges.
Stockholm, Sweden's indie duo Dog Orchestra are experts at pairing bright, bold, playful, powerful pop melodies with the darker sides of life. Singles like their excellent "I Think I'm In Tokyo" takes the search for human connection and ambition and stages it inside a horror show, populated by spiders and snakes and other things that go bump in the night. "I was happy once" sounds fizzy and uplifting, with its trancy synths and glowing bass, but the vocals speak of "being on the ledge." When he finally says "I was free," you're not quite sure if you're hearing a happy ending or not.
DOG ORCHESTRA - "I WAS HAPPY ONCE"
Despite the drop shadow, Dog Orchestra are adept at hiding the darkness, burying the menace and aimlessness and confusion and searching beneath club-ready indie/synthpop. Their lyrics may be unsure of themselves but their music is anything but, with galvanized beats and horizon-sized synth melodies and sweet, edgy vocals.
All of which are on offer in abundance on "Snowflake," the latest and last single from Dog Orchestra's highly anticipated Spoon EP.
DOG ORCHESTRA - "SNOWFLAKE"
On "Snowflake," Dog Orchestra find themselves back on the ledge, with blurry Boards of Canada synths and cavernous club beats setting the stage for a story of romance and freedom, with one of the year's most addictive choruses "no one's going to tell us how to feel" and chopped and slurred and skewed to hell over a potent post-dubstep bassline and beat.
It's one of the least conflicted singles of Dog Orchestra's career. There's no self doubt, no casting about. "Snowflake" is the sound of setting your sights on the horizon and gunning it.
It's a thrilling conclusion to the wait for the Spoon EP, which gathers all of Dog Orchestra's newest singles, like "Fireball me" and "I Think I'm in Tokyo," which have been eating up playlists and earning rave reviews with their mixtures of pop songcraft and heart. "Snowflake" was well worth the wait, as is the Spoon EP, which sounds utterly impeccable when gathered together.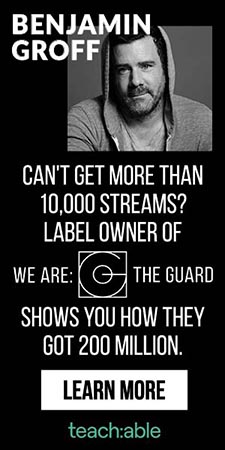 J. Simpson occupies the intersection between criticism, creativity, and academia. Based out of Portland, Or., he is the author of Forestpunk, an online journal/brand studying the traces of horror, supernatural, and the occult through music, fashion and culture. He plays in the dreamfolk band Meta-Pinnacle with his partner Lily H. Valentine, with whom he also co-founded Bitstar Productions, a visual arts collective focused on elevating Pop Culture to High Art.