FAVORITE INDIE POP - WEEK 27
Get ready to up your playlist game all thanks to the countless hours we have spent filtering through music and the two or three or perhaps five bottles a day of the fanciest wine from the 99 cent store we've consumed. Perhaps it was the combination of cheap wine and extreme heat that got us pumped more than the usual for We Are: The Guard's weekly edition of the Best Indie Pop Songs. Perhaps it's the fact that more and more artists are putting out killer tracks. Personally I feel like the pool of music to choose from is incredible, more so than previous seasons. Whatever the case may be as you shuffle through the playlist below, be sure to enjoy it for what it is and show us your love by liking us on social media. Get ready to hit play on Her, Lany, Fitz and the Tantrums, and more.
HER - BLOSSOM ROSES
Her, the French duo who had us hooked with "5 Minutes" released their second EP, Tape #2, in April of this year, and in it was the seductive single, "Blossom Roses." When I say seductive imagine John Mayer circa 2003 with some Moby influence and a mouth full of the French je ne sais quoi. See the picture? "Blossom Roses" awakens trapped frustrations of love and other foreign feelings. My recommendation is to own them and keep on pressing the repeat button on this one.
FITS AND THE TANTRUMS - FOOL
Fitz and The Tantrums is like that cousin that no matter how quirky they may be you will forever love them. Their presentation may vary from time to time, but you can always count on having a good time and learning a thing or two about life. And when it comes to advice, the Los Angeles band has plenty to give, in this case, don't let nobody make a fool of you and ALWAYS listen to momma.
OLLY MURS, LOUISA JOHNSON - UNPREDICTABLE
All sorts of pop vibes radiate from the latest track of Olly Murs in collaboration with newcomer songstress Louisa Johnson in "Unpredictable." Louisa may not be Ariana Grande (Oh gawd, can't believe I'm saying that … whatever, #Noshame), but she sure does sound like she can be strong contender for sold out arenas. In the video for the single above, Johnson is super charming and has the face of a champion. Perhaps Olly knows more than we do about the future of the young singer, and he's just serving a tease to all the hungry music junkies.
COSMOS AND CREATURE - BAD DRUG
I've been waiting to feature "Bad Drug" for three weeks and now I'm finally able to get around to highlighting the super fresh single from the duo Cosmos and Creature a.k.a. Molly and Brandyn, who other than producing catchy pop songs are one of the most adorable indie couples ever. Dance to it, kick back to it, by the time you press play your mind will have drifted elsewhere, kind of like the same effects of taking a good drug.
LANY - GOOD GIRLS
That hair, those eyes, that face, his voice! Lany's frontman Paul Jason Klein is in serious need of TLC after what he discovers at the end of his long walk in the video for their single, "Good Girls." And TLC is exactly what he and fellow Lany members will be receiving once you (yep, I'm talking about WATG readers) listen to their self titled album that is available now. From our point of view, it's pop perfection perfectly fit for those looking for a sound that holds meaning. With a sound so good, these guys are ones to watch … pop scene beware!
GORDI - HEAVEN I KNOW
"Heaven I Know" gets a video. The visuals are as stunning as the song that pushed her into the spotlight. Though most of the shots are of Gordi looking like an empress of a powerful kingdom, her prescene makes this track even more powerful. I tried looking for a gif that best showed how you may feel and this perfectly sums it all up ….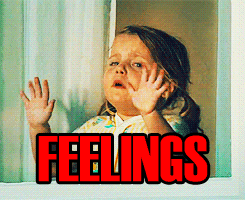 Anyways, debut album Reservoir is out on August 25th, 2017.
LPX - TREMBLE
All women have various personalities (trust me, I know) and though you should never call them out on their "alter ego," you do want to pay respects by admiring their other side. One of those to admire is the talented LIzzy Plapinger from MSMR who also performs as a solo act under the pseudonym LPX. "Tremble" shows more of an emotional Lizzy. When listening/watching the video you can't help but get goosebumps from the brilliant yet simple production.
LEMAITRE - LAST NIGHT ON EARTH
What would you do if you knew you had only one night left on Earth? Would you enjoy the fine American cuisine of burgers and hot dogs? Or perhaps take a drive to Vegas and bet all your money on black? Whatever your calling, duo Lemaitre makes the perfect backdrop for your last day. The future bass sound makes everything around you seem shimmery and hopeful. We highly recommend sticky around Earth longer and enjoying this poppish sound that Lemaitre seems to do so well.
ROY WOODS - INSTINCT FT. MADE INTYO
OVO member Roy Woods debuts a stunning new video for "Instinct" featuring the vocals and presence of another talent, INTYO. Perfect for a late night swim or a drive to an unknown destination, the sound is perfect even if your main thang is not RnB. Other than the smooth audio, if you're into butts and women caressing butts, then this video was made for you.
THANKS - I CAN GET
Ok, so those of you who are loyal readers, you know that one of our latest obsessions is the duo THANKS hailing from Copenhagen, Denmark. These two are well on their way to exploding into superstardom and headliners at festivals. Their single, "I Can Get," is bigger than life. It's like a pot over high heat on a stove top, the water is simmering but it's soon to burst into a thunderous boil. This is a top notch production that is waiting for you to press play so that it can knock the wind out of you.
-
That's all for this week. We'll be back with more indie pop songs soon. In the meantime follow us on Spotify and stay current on the latest musical talent.
"Photo" by Averie Woodward is licensed under CC0 (cropped and resized).
About Beca Arredondo
Beca Arredondo is easily unamused with all things not related to her interests. On her good days you can catch her avoiding the California sun and glued to her Mac plotting the next big thing. If you happen to run into her on the street and notice her wearing headphones do NOT disturb her. She is not responsible for any possible damage. Aside from the above she's very sweet and perky and responds well to good music and food.