FENNE LILY GETS PERSONAL ON "BERLIN"
Bristol singer/songwriter Fenne Lily recalls a solo trip as a series of disconnected impressions on "Berlin"!
Ah, Berlin! What can you say about a city that's been so many things to so many people? It's been the capital of numerous nations and empires. It's the site of some of the world's most epic and legendary museums. It's practically a museum itself, full of palaces, soaring architecture, historical landmarks, and public art. It's name is practically a music genre unto itself, as one of the spiritual homes of Techno, alongside Detroit.
How do you sum up your feelings about a place with such deep resonance? Do you focus on the decadent Weimar-like Berlin of David Bowie and Iggy Pop? On the sleek machine-trance futurism of Kraftwerk, Tangerine Dream, and other members of the Berlin School? Or the banging city-that-never-sleeps Techno velocity of Berghain?
Suffice it to say, each person's impressions of Berlin are going to be unique and subjective. Music that attempts to summarize the experience is going to be the same.
Enter "Berlin," the newest single from Bristol-based singer/songwriter Fenne Lily. "Berlin" was conceived after Lily spent a month on a solo trip in the German capital. When it came time to recall the experience, she was left with a catalog of still lives, the day-to-day items that framed her trip. These impressions are spun into a whimsical, poetic lyric video. They also served as a kind mnemonic. Fenne Lily had recorded all of her impressions of her trip as voice memos, but her phone died before she was able to do anything with them. These toothbrushes, umbrellas, and telephones helped her resurrect these ideas from the digital void.
FENNE LILY - "BERLIN"
Thank the Gods for toothbrushes and umbrellas, then. "Berlin" is a sweet, tender evocation of life as a young person traveling solo, finding and losing one's self in quick succession. Like the inanimate objects themselves, "Berlin" might not look like much at first glance. It's a hushed, melancholic folksy country ballad, bringing to mind some of Yo La Tengo's sweeter, more acoustic moments. It only opens up and yields its secrets when you stop and pay attention. Most notable is Fenne Lily's voice. It's not just what she says but how she says it. There is a bruised, tender quality to her voice, like a sky threatening to split open and pour down thunder. It's in the way she slides between the notes, hinting at yearning, regrets, and hope, in a way that being young and flying solo can bring.
It's tremendous. Fenne Lily's new album is out in September and, with "Berlin", we couldn't be more thrilled!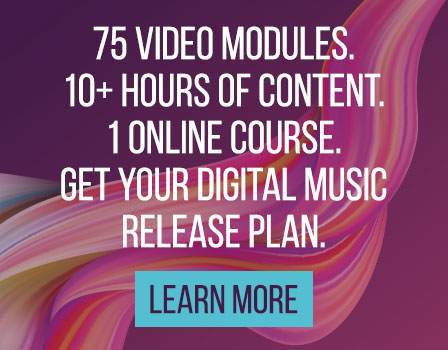 J. Simpson occupies the intersection between criticism, creativity, and academia. Based out of Portland, Or., he is the author of Forestpunk, an online journal/brand studying the traces of horror, supernatural, and the occult through music, fashion and culture. He plays in the dreamfolk band Meta-Pinnacle with his partner Lily H. Valentine, with whom he also co-founded Bitstar Productions, a visual arts collective focused on elevating Pop Culture to High Art.