FREDDIE GIBBS & MADLIB - GIANNIS FEAT. ANDERSON .PAAK
Mark your calendars peeps and prepare for the heat on June 28th. The weatherman doesn't know this yet, but it's guaranteed to be the hottest day of this summer all thanks to Freddie Gibbs and Madlib's collaborative album Bandana dropping on that day. Don't say we didn't warn you. Just as heads up here's a little taste of the hotness that's about to come. Gibbs, Madlib, and .Paak give it their all as they take you through the sounds of underground rap/funk/soul in "Giannis."
FREDDIE GIBBS & MADLIB - GIANNIS FEAT. ANDERSON .PAAK
The track inspired by Milwaukee Bucks NBA player Giannis Antetokounmpo is as hard-hitting as Giannis' dunking skills.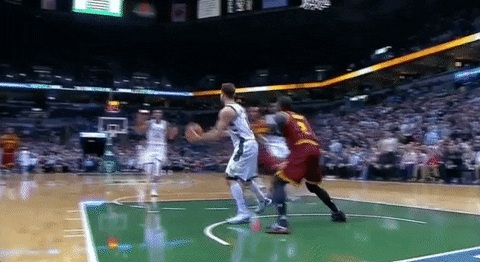 No need to be scared of the fire coming at you, embrace it and let it burn you from the inside out.
Beca Arredondo is easily unamused with all things not related to her interests. On her good days you can catch her avoiding the California sun and glued to her Mac plotting the next big thing. If you happen to run into her on the street and notice her wearing headphones do NOT disturb her. She is not responsible for any possible damage. Aside from the above she's very sweet and perky and responds well to good music and food.