BUCKLE UP WITH HAIM'S "GASOLINE"
Toxic relationships are called "toxic" for a reason. They contaminate everyone and everything around you. They pollute how you see yourself and the world. They're destructive, ruinous, and deeply unhealthy.
They're also very, very addictive.
When you're in a toxic relationship, you live for the highs. The smoking of a pack, the sex on the kitchen counter, the long drives into the sunset.
Eventually, though, things have to crash and burn. It's inevitable, unavoidable, and all part of the process.
Danielle Haim knows exactly where her heart is headed on best new indie cut "Gasoline." Despite the fiery wreckage that lies ahead of her, however, the 31-year-old simply can't bring herself to take her foot off the pedal.
Well, when it sounds this good, can you frankly blame her?
"GASOLINE" - HAIM
Warm and honeyed, like a more down-and-out Sheryl Crow, "Gasoline" sees HAIM finally coming into their own as all-American songwriters. With a production that evokes riding shotgun along a dusty, deserted road in midsummer, this standout from Women in Music PT. III makes for a familiar tonic in these unfamiliar times.
"This was another really quick one that we wrote with Rostam," writes Danielle of the track, which was written alongside the aforementioned Vampire Weekend multi-instrumentalist and Ariel Rechtshaid. "The song was a lot slower originally, and then we put that breakbeat-y drumbeat on it and all of a sudden it turned into a funky sort of thing, and it really brought the song to life. I love the way that the drums sound. I feel like we really got that right. I was like literally in a cave of blankets, a fort we created with a really old Camco drum set from the '70s, to make sure we got that dry, tight drum sound. That slowed-down ending is due to Ariel. He had this crazy EDM filter he stuck on the guitar, and I was like, 'Yes, that's fucking perfect.'"
We Are: The Guard will forever be a proponent of healthy, fulfilling relationships. That said, every once in a while, it's normal to want to indulge in a flicker of a thrill. Buckle up, then, baby, as the HAIM sisters more than have you covered with this one.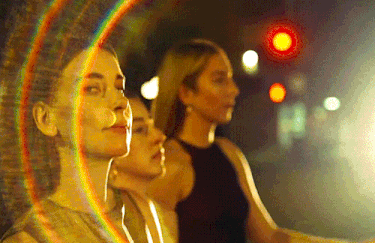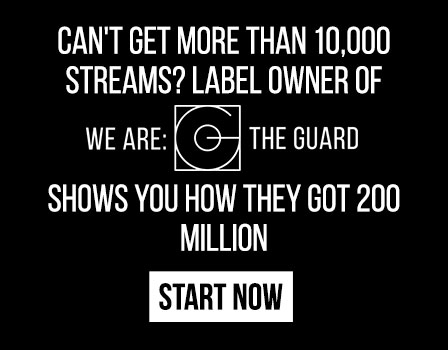 Jess Grant is a frustrated writer hailing from London, England. When she isn't tasked with disentangling her thoughts from her brain and putting them on paper, Jess can generally be found listening to The Beatles, or cooking vegetarian food.