HOLLY HUMBERSTONE IS WISE BEYOND HER YEARS ON "LIVEWIRE"
UK Singer/Songwriter/Popstar Holly Humberstone chronicles growing up with the chillingly beautiful of "Livewire."
Your early 20s are a weird time. You feel so grown up in so many ways as you start to deal with the day-to-day struggles of early adulthood. You're living on your own for the first time, a lot of the time. You're working jobs and building a career and, for the most part, getting started with the things you'll be doing for the next 60 years or so.
You're also still a kid in certain ways. There's the adrenaline rush of living without rules and restrictions for the first time. It's like the first year or two of college spread out over half a decade, living without the emergency brake, like an incessant rollercoaster ride, thrilling downhills and nauseating corkscrews. We make all kinds of foolish and irresponsible choices in these days, drinking too much, hooking up, messing up opportunities, pissing off our roommates. We quickly find out that although we might be living away from parental domination for the first time, life has its own rules and restrictions that are much less forgiving, even, than our dear old mums and dads.
After a year or two of soul-searing hangovers, the crushing regret and shame of squandered opportunities and shattered relationships, and we become our own taskmasters, our own parents. In short, we start to grow up, and, sometimes, we start to outgrow the relationships that served us in our elongated adolescence.
This is the subject matter of the most recent single from the brilliantly talented Holly Humberstone, taken from her brand new Falling Asleep At The Wheel EP. "Livewire" tells the story of a young, reckless relationship, two young adults partying in hotel rooms, waking up the neighbors, being wild and free and irresponsible. Looking back, Humberstone realizes it's not where she's at anymore.
HOLLY HUMBERSTONE - "LIVEWIRE"
Holly Humberstone is that very rare creature in Pop Music, an artist with a unique voice and something to say who still has the polished, poised, perfection of a Pop Idol. Humberstone has the kind of voice that wins awards and competitions. Because of her skill and talent, her music comes across as effortless, as real and natural as speaking. It's also relatively straightforward, with her soulful vocals cresting and feeling over sparse, elegant piano chords, like a gilded, winged ship navigating stormy seas. It's not showy or flashy, because it doesn't have to be. The feeling is immediate and intense. It gives you goosebumps and shivers.
Pairing this level of skill and talent with such a young age makes for a unique opportunity. It's a way to feel the agonies and ecstasies of young adulthood, as captured and evoked by a true Master. It's like if Rembrandt were at the peak of his powers by his late teens and captured the debauchery and emotional upheaval of the early 20s. We Are: The Guard CANNOT WAIT to hear what else this talented young artist will get into!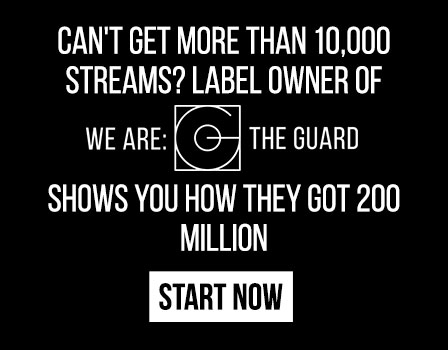 J. Simpson occupies the intersection between criticism, creativity, and academia. Based out of Portland, Or., he is the author of Forestpunk, an online journal/brand studying the traces of horror, supernatural, and the occult through music, fashion and culture. He plays in the dreamfolk band Meta-Pinnacle with his partner Lily H. Valentine, with whom he also co-founded Bitstar Productions, a visual arts collective focused on elevating Pop Culture to High Art.