INDIE POP MUSIC - WEEK 49 2014
I'm feeling the holiday spirit and I am very much feeling the picture above. Ariana Grande's face is #priceless. Anyways, I have some terrible news for people who hate things like delicious backdrops, intoxicating vocals and the basic concept of good indie pop music. I'm afraid that Mark Ronson, Clean Bandit, Beyoncé and the indie artists listed below have decided to make these past seven days extra special for music enthusiasts. And by special, I mean they'll be stuck in yo' head all damn day.
MARK RONSON - UPTOWN FUNK FT BRUNO MARS
It appears I'm not the only fly girl who loves funk. Grammy award winning Mark Ronson has received over 14 million YouTube views for his latest track, "Uptown Funk." The retro high energy track featuring Bruno Mars is part of Ronson's fourth album, Uptown Special. This is an album I am waiting to hear with excitement mainly because Tame Impala, Miike Snow, and Hudson Mohawke are said to be collaborators.
BEYONCÉ - 7/11
I wish I could undo what I just watched. I know that a shit load of people are eating this garbage up, but I refuse, I repeat I refuse to wave my hands up in the air and let myself dance to Beyonce's latest fart. But a higher power liked it so it made the list.
GUY AKIMOTO - BUG A BAE
Canadian digital music master Guy Akimoto transforms Destiny's Child "Bug A Boo" into a futuristic mechanical hyper track. Similar to previous work, this version is speedy and doused with synthesisers. It's beautiful.
CLEAN BANDIT - STRONGER
"Stronger" is sexy and clean and hella fun and proves that Clean Bandit will only continue to get stronger in the pop scene because let's face it, this kind of dance pop is popular, and the more danceable the track the more love they'll receive.
IIIII - PEOPLE
As far as debuts go, Swedish group IIIII (LINES) leaves a pretty impressive mark in the indie music world with "People" by opening up a whole new sound. The best way to describe this sound is it's an intricate blend of synth-pop, electro, rock, and hyper-pop vocals. Am I missing anything else?
MIKKY EKKO - SMILE (HIPPIE SABOTAGE REMIX)
Oh my gawd! I just had an eargasm. Don't worry I am fine, someone just get me a cigarette. Hippie Sabotage once more demonstrate their finesse with a haunting rendition of Mikky Ekko's single, "Smile." I hope 2015 is good to these guys cuz they sooo deserve it.
MIKKY EKKO - MOURNING DOVES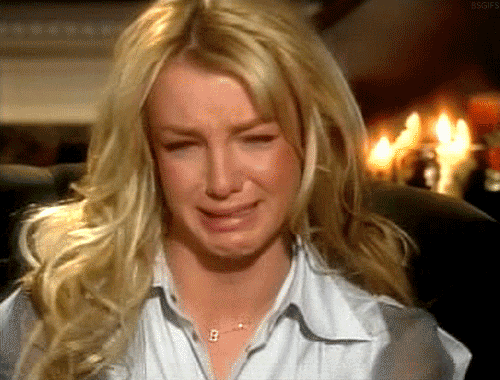 Not like I needed so much emotion right at this moment, but Mikky Ekko returns with another sublime single Mourning Doves. How could so much beauty come out of one person? I think if Hippie Sabotage were to remix this one I would lose my shit (literally). I'm giddy just thinking about it.
TINASHE - PRETEND (JEEZY REMIX)
I'm just going to say this right here, right now: I am in LOVE with Tinashe. She is hot, hot, hot; Jeezy's part is not, not, not. The original Pretend features A$AP Rocky and if you haven't heard it I suggest you go play it now because then you'll understand my point of why I think this version above feels cold and disconnected. Oh Jeezy, SMH.
AS ELEPHANTS ARE - BREATHE
English alt rockers As Elephants Are have a sound that is still a bit green but have huge potential. Their two latest efforts, "Crown" and "Breathe," seem to show that they are close to finding that defining edge that will set them apart from the sea of aspiring rock stars. Let's keep these guys on our artists to watch for in 2015.
SIRENA - CHEMICALS (TELEVISOR REMIX)
Rounding off the list is a summer infused remix of "Chemicals" by producer Televisor. I hope the warm vibes are strong enough to get rid of the rain and bring back the sunshine to Southern California.
-
So we've come to another ending and I'm really happy you stayed. I'll be back next week with more indie pop songs. Love ya, my beautiful bitches.
About Beca Arredondo
Beca Arredondo is easily unamused with all things not related to her interests. On her good days you can catch her avoiding the California sun and glued to her Mac plotting the next big thing. If you happen to run into her on the street and notice her wearing headphones do NOT disturb her. She is not responsible for any possible damage. Aside from the above she's very sweet and perky and responds well to good music and food.