10 INDIE POP SONGS YOU NEED TO KNOW ABOUT THIS WEEK
Do you believe in miracles? Heck yeah you should because the Best of Indie pop column has emerged from its desolate grave to shine light upon your weekly routine. You no longer have to go about your day without a tune in your head because I've made it my mission to flood your ears with the catchiest pop songs featuring some of the most exciting music artists I've come across this past week. I really hope you're ready because we have lots to catch up on.
You know the drill: To the music!
ELIO - LA IN TWO
This sounds nothing like Los Angeles if you've ever been to the city of Angels. In fact it's too pure and clean but that's what we like in our pop...clean sounds. "LA In Two," is a strong single from the fresh faced indie artist ELIO who has co-signs with Charli XCX and Troye Sivan. The single as ELIO puts it "is about me starting my career in music and being afraid to do it, for many reasons. I was kind of stuck in this crossroads of not being happy going to school in Toronto but being too scared to leave everything behind and do music." Our ears are ever so thankful she took the plunge.
CHARLOTTE SANDS - BLAME IT ON MY EX
Charlotte Sands stood out last month with "Blame It On My Ex," but for quarantine reasons blah blah blah, my stopped working and anyways, before more time went by I wanted to make sure y'all got dose of this songstress who could use her ex as an excuse for anything really but she instead powns it on her single.
GALANTIS X SHIP WREK X PINK $WEAT$ - ONLY A FOOL
There are some songs that for a brief moment allow us to forget the reality we live in… "Only A Fool" is that song. It's triple threat line up joins label mates Galantis, Ship Wrek, and Pink $weat$, together these three acts deliver a dance floor summer jam that is all about love and loving your partner with flaws et all. Looking to escape? Watch the video above and get you body moving.
MACHINE GUN KELLY - BLOODY VALENTINE ACOUSTIC
Machine Gun Kelly is dee-yum-icious in the stripped back version of his single "Bloody Valentine." He is giving us all something to love. Yes, even the haters, MGK is giving us something to talk about. Can we for a brief second listen in silence and appreciate him for showing us his tender side? FYI … a former hater turned fan girl.
PRINCESS NOKIA - I LIKE HIM
Leave it to Princess Nokia to light up some fires. "I Like Him" is a straight up scorcher. She's one of those talents that is continuously improving herself. Her flow alone has gone up to 11. For those who have no clue what the 11 is let me show you what I mean: https://www.youtube.com/watch?v=KOO5S4vxi0o
LEWIS DEL MAR - BORDER
Not all pop music has to be loud and bright. A pop banger can still be taken down a couple notches and still hit you good. After a few years of silence, duo Lewis Del Mar returns with an older, more reflective version of themselves. A word of caution, their single "Border" may cause salty water to run your face. But trust us, this is good.
MOSES SUMNEY - KEEPS ME ALIVE
***Speechless***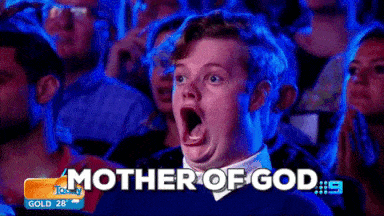 SIK - K, PH-1, JAY PARK, HAON - GANG OFFICIAL REMIX
Jay Park I stans, Jay Park I stans! No joke, k-hip hop fan or not Jay Park is mad talented as is the rest of the crew on the "Gang" remix. I'm sure you'll agree that everyone's part felt too short. Can we sign a petition for an extended play or an encore or something?!
MAX - MISSED CALLS FEAT HAYLEY KIYOKO
Had I missed a call from Obama I'd be making a song and video about it too. Now, I don't know for a fact if Max actually missed a call from former President Barack Obama, but it sure makes for an interesting story. And can I say … artists all freaking amazing! Love seeing them get all sorts of creative with their creativity … like shooting this video during quarantine!
UMI - OPEN UP
Wrapping up this list with an artist who is at the top of our music charts. Umi's "Open Up" comes at a time where we all seem to be doing a lot of reflection. The warmth in her vocals open up an invitation to a private moment where we've all been and hope to never be in again because it frankly sucks. UMI speaks about her thoughts on "Open Up," I wrote it about that feeling before a breakup when you're torn between the guilt of hurting someone else and doing what's best for you. Capturing my inner dialogue, this song is a moment of introspection."
And with that we conclude this week's best of indie pop. We'll see you next week and until then stay happy, healthy, and full of love.
Photo by Teymi Townsend on Unsplash
Beca Arredondo is easily unamused with all things not related to her interests. On her good days you can catch her avoiding the California sun and glued to her Mac plotting the next big thing. If you happen to run into her on the street and notice her wearing headphones do NOT disturb her. She is not responsible for any possible damage. Aside from the above she's very sweet and perky and responds well to good music and food.