INDIE POP SONGS FOR THE BEST VIBES OF THE WEEK
Superorganism, Photo by Jack Bridgland, provided by Domino Records
Does anyone else need a few days to recover from that finale?
me trying to pull myself together after finishing stranger things volume 2 #StrangerThings #StrangerThings4 pic.twitter.com/KR35EFG5Bj

— mike descano (@mikedescano) July 1, 2022
We put together a list of fun Indie Pop songs to distract from that emotional rollercoaster of a season. Loosen up a little with some new tracks by Steve Lacy, Superorganism, Catie Turner, and more!
STEVE LACY - "BAD HABIT"
Steve Lacy's carved out a unique sound for himself, with his R&B vocal pocket, 90's rock inspired guitars and signature synth sounds. He pulls it all together with the smoothest pop hooks and ingeniously simple lyrics. The change from "I bite my tongue, it's a baaad habit" to "can I bite your tongue like a baaad habit" just oozes creativity and style.
SUPERORGANISM FT. GEN HOSHINO, STEPHEN MALKMUS & PI JA MA - "INTO THE SUN"
Oh, how I long to be "just a fruit fly, that's floating on by, just floating on."
Also, what drugs are Superorganism's music video animators on, and where can I find them?! Serious question.
SPYRES - "LOST WITHOUT YOU"
"Lost Without You" is Spyres's second single from the Glasgow-based alternative band's debut EP, Dear Diary, set to release this August. The song is about a friendship that "will last a lifetime, probably much longer than the relationship that has caused this disruption. All the friend feeling left behind wants is for their friend to recognise that fact before they get caught up."
CATIE TURNER - "STEP MOM"
It's rare to hear a pop song lyric that makes me literally laugh out loud as much as "I got a man now with a good health plan/I'm gonna steal your dad!" Catie's tight grasp on melodic development, witty lyrics and catchy hooks never ceases to amaze me. The lyric video is fun and imaginative, and the to-do list that said "I'm looking to take more from you!!" made me make a mental note to never get on her bad side.
MOMMA - "MOTORBIKE"
Momma's new album Household Name, dropped just a few days ago and I can't WAIT to lock myself up in my room to blast it on my speakers. "Motorbike" boasts kaleidoscopic guitar layers, soft-grunge vocals and the cleanest snare sound I've heard today. I'm counting the days until they do, indeed, become a household name.
HEALING POTPOURRI - "WHAT DO I DO NOW?"
Healing Potpourri creates an eclectic soundscape on "What Do I Do Now?" with the toy piano loop, tambourines, and synth horn ear candy. Not to mention how the calming, refreshing vocals coupled with the reverb-y guitar riffs is just indie-pop perfection.
PEACH FUZZ - "HEY DOOD"
Peach Fuzz just announced their debut EP Can Mary Dood The Moon? to be released in a few weeks via the label Psychic Hotline. The band's sense of humor is exactly what I've been craving in indie-pop music these days: with vulnerable, relatable and honest lyrics like "I would've made so many friends/If I had remembered the joke I practiced/I'm so in love with who I could've been/If I had been born a better actress."
CASEY MQ, PETAL SUPPLY - "TELEPHONE LIGHT"
"Telephone Light" single-handedly replenished my serotonin for the day, with its Alvin & the Chipmunks vocal production, dreamy synth loop and aggressively catchy hook. The "WOO!" and the upwards inflection on "see YOU soon" made me grin like a happy baby watching Cocomelon videos.
RINA SAWAYAMA - "CATCH ME IN THE AIR"
Us whenever Rina Sawayama drops another banger: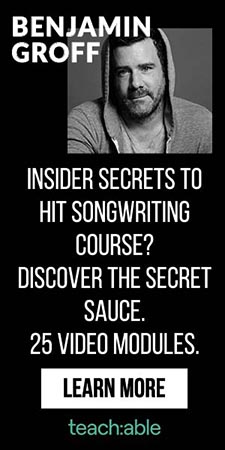 Aashna Gupta is an artist and writer from New Delhi, India. Other than singing, writing, and scouring through playlists for new artists to listen to, her daily activities involve napping, playing video games, and wondering when Rihanna's next album is going to drop.