THIS WEEK'S INDIE POP PLAYLIST IS WORTH MORE HYPE THAN PSL SEASON
Photo by  Caique Silva on  Unsplash
Let's give you something to talk about. No. Wait. Even better. Let's give you something to sing about. Yes, let's do that instead because who are we kidding, after months and months in captivity and away from human contact we've lost our ability to talk to other life without sounding like maniacs lolololol. This week's top indie pop songs are worth more hype than the beginning of pumpkin spice latte season and not to mention it's inclusive … meaning that basics and hipsters alike can enjoy today's featured tunes without judgment. Enjoy my amigos.
PINK SWEAT$ - LOWS
Picture this, you and your bea snuggled underneath the sheets embraced in each others arms and holding each other tight. Yeah, got that mental picture in your head? Now, imagine that same scene with Pink Sweat$' beautiful single "Low." The track is a game-changer for your romantic night in... trust me I tried it once.
DEFOE - BLACK METAL ROMANCE
This week's mind-bending/blowing single comes from our newest favorite female powerhouse of a producer Defoe. "Black Metal Romance" sounds like it's meant to be the soundtrack of a film-noir blockbuster hit produced by Tarantino, or at the very least it is meant to have gazillion new fans. The cinematic production is a glimpse at the mad talent steaming out of Dafoe. Her album Too Soon To Cry Is out now.
MAE MULLER - SO ANNOYING
Filled with truthful facts about love, Mae Muller's single "Mae Muller" has us wrapped up in her world and has us agreeing about how annoying love could really be. Don't know about you but I'd rather be listening to this bob than texting back a clingy ex lover.
JADEN - FALLING FOR YOU FEAT JUSTIN BEIBER
Mainstream artists making music that hipster-like people might like? Yup. Believe it. But me thinks it the sound of fall around the corner at they where somewhat influenced by Michael Bublė's Christmas albums...which hey anyone who knows me knows I love me some Bublė.
BAZZI - CRAZY
Bazzi is our eternal summer crush. We're stuck in a daydream and want to live in it until the cold weather hits. His vocals are so smooth they make a woman like me want to slide all day or in this case bob my head to the swirling melody of "Crazy."
CALVIN HARRIS, THE WEEKND - OVER NOW
What in the 90s flashback is this glorious visual video of color?! Our senses have been completely taken over by the fluidity of the beats by Harris and vocals by The Weeknd. It's an unexpected out of this world experience that as strange as it may appear it's much needed and reminds us that things can in fact get weirder than we think they can.
DUCKWRTH - KISS U RIGHT NOW
Duckwrth has dropped the juiciest piece of the week. "Kiss U Right Now" has all sorts of yass written all over it. Duckwrth we stan. To truly enjoy this piece though to it's max be sure to check out the visualizers for his album SUPERGOOD available now.
DISCLOSURE, MICK JENKINS - WHO KNEW
We round up this week with Disclosure and Mick Jenkins who know how to get us moving in "Who Knew." This bop comes at a great timing for those looking for some inspo. The lyrics, the dancing, the visuals, this is something worth talking about and dancing about. Thanks for stopping by friends. We'll be highlighting more indie bops next week on the same channel at the same time. Until then stick around and be sure to check out our Weekly Playlist on Spotify for more great tunes.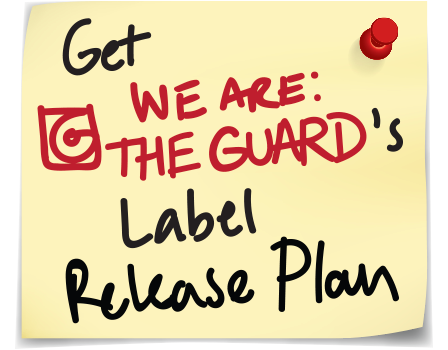 Jess Grant is a frustrated writer hailing from London, England. When she isn't tasked with disentangling her thoughts from her brain and putting them on paper, Jess can generally be found listening to The Beatles, or cooking vegetarian food.